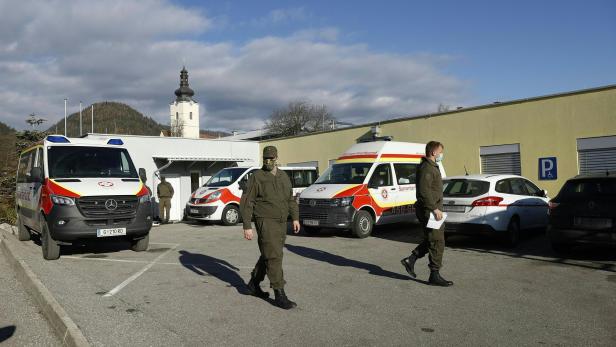 The public prosecutor's office in Leoben is said to want to bring five suspects to court for intentional endangerment.
Today, -48 minutes ago
After the many corona cases in the "Tannenhof" nursing home in St. Lorenzen in Upper Styria in the Mürztal and the required deployment of the federal army in 2020, the Leoben public prosecutor's office has apparently now completed an indictment: Like the Crown newspaper As reported in its online edition on Wednesday evening, five suspects are said to have to answer in court. The indictment is not yet final.
18 deaths
Since the indictment should not have been delivered to everyone yet, the report was not confirmed by the public prosecutor's office at APA's request for the time being. In November and December 2020, in addition to the numerous people suffering from coronavirus in the nursing home in Upper Styria, there were also 18 deaths. The operator and the employees seemed overwhelmed, which is why the army had to move in to provide assistance. The people in charge of the nursing home have been investigated for years and numerous reports have been obtained.
Specifically, it should be about the offense of intentionally endangering people through communicable diseases. Of the 18 residents who died, eleven are said to have died not only with but from their coronavirus infection, coroners are said to have determined. There is talk of serious hygienic deficiencies, the report said Crown newspaper.
We would like to show a login here. Unfortunately, you did not give us your consent for this. If you want to view this, please agree to Piano Software Inc.
dear community,
With our new comment function, you can now post directly anywhere in the article. To do this, simply click on the speech bubble symbol at the bottom right of your screen. Or click hereto open the comments section.