In the open base of Rosstandart, the Vehicle Type Approval (OTTS) appeared for two powerful Hyundai models at once. Firstly, we have certified the Hyundai Elantra N Line sedan with a 1.6 T-GDI turbo engine, and its power is reduced to 199 hp. instead of 204 hp in other markets, although the torque remains the same (265 Nm). According to the document, the engine can run on AI-92 gasoline, and is paired with a six-speed "mechanics" or a seven-speed "robot" with two clutches.
Hyundai Elantra N Line
A version with a turbo engine was added to the existing OTTS on the Elantra, however, the only type of rear suspension mentioned in the document is semi-independent, like in cars with less powerful aspirated ones. Although in international markets, the Elantra N Line has a multi-link rear suspension. Such a sedan has 18-inch wheels, and due to a different body kit, the length turned out to be 25 mm longer (4675 mm) than that of the younger versions.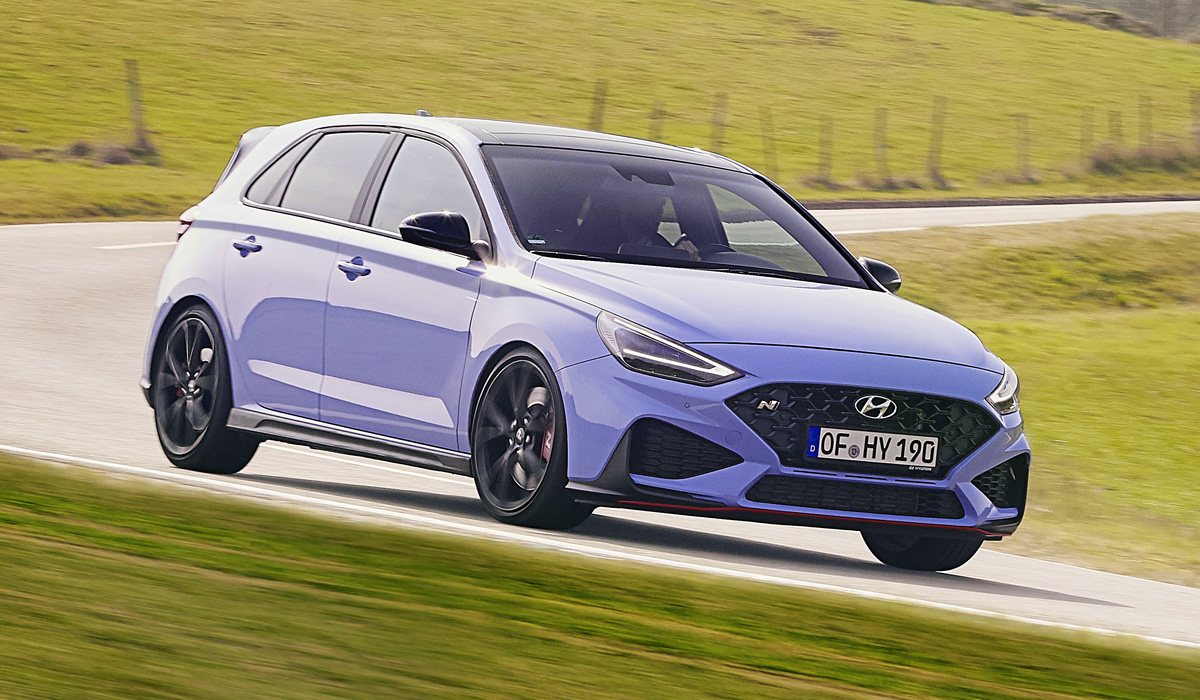 Hyundai i30 N
Secondly, the certificate was issued for the updated model Hyundai i30 N. Pre-reform machines have been sold in Russia since 2019. However, now, in addition to the standard hatchback with a length of 4340 mm, a five-door liftback with a length of 4455 mm is also inscribed in the OTTS, which the company calls the Hyundai i30 Fastback N.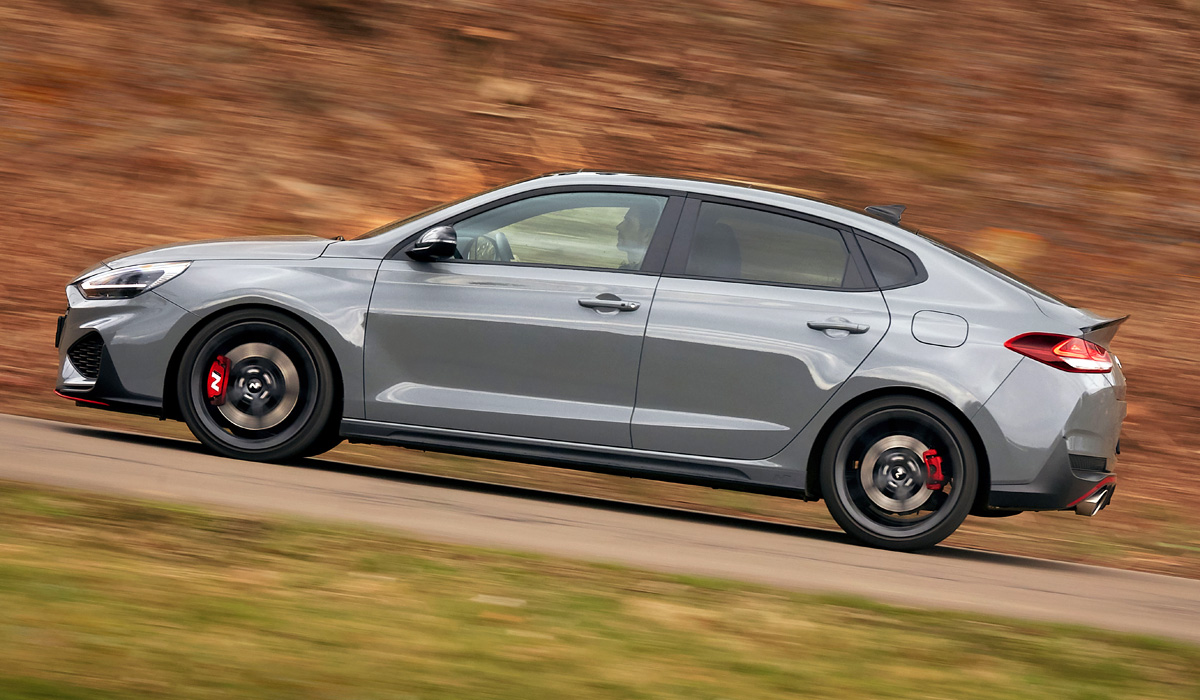 Hyundai i30 Fastback N
In the certificate, both modifications appear with a 2.0 T-GDI turbo engine in two boost options. The base produces 249 hp. and 353 Nm, only a six-speed "mechanics" is aggregated with it. The second variant develops 280 hp. and 392 Nm, and for it, in addition to a manual transmission, an eight-speed preselective "robot" is provided. Recommended AI-95 gasoline is indicated for both engine versions. By the way, the passport acceleration time of the two-pedal version to 100 km / h is 5.4 s, regardless of the body type.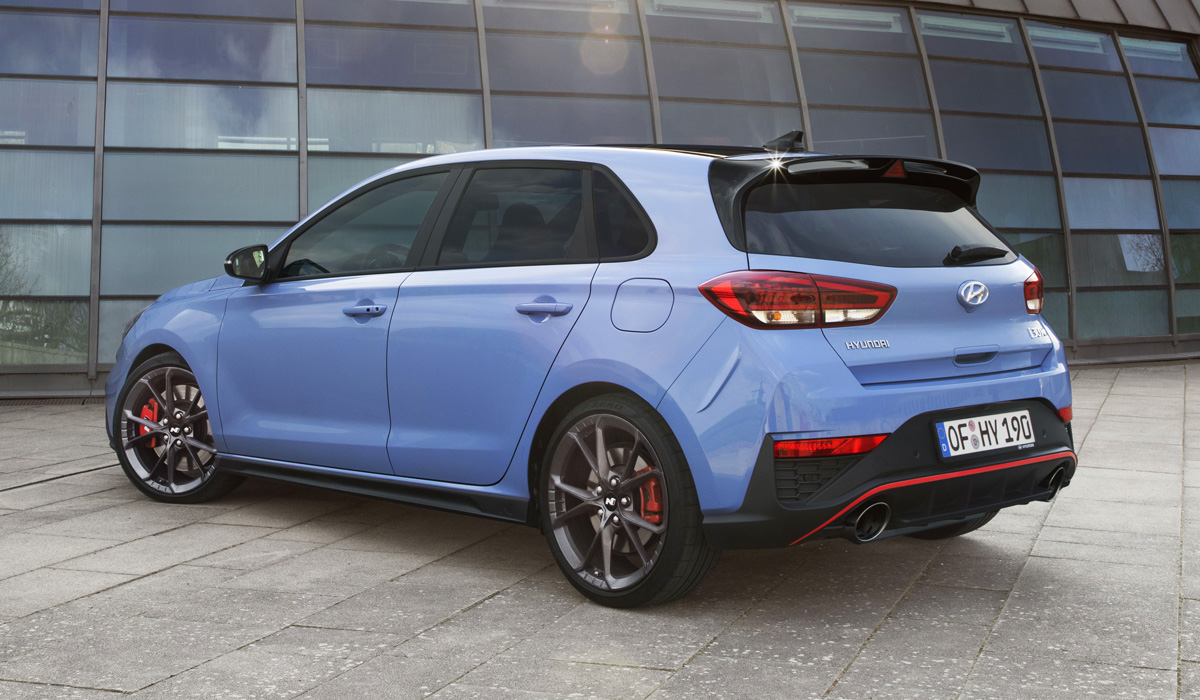 Hyundai i30 N
Hyundai has long promised to bring the updated i30 N to the Russian market, but there has been no talk of the Elantra N Line sedan so far. Alas, the timing of the start of sales is still unclear, and it is not a fact that all the varieties of these models mentioned in the documents will reach the dealers. There will definitely not be "charged" versions in Russia: judging by the data in the certificates, such Elantras will be supplied to us from South Korea, and "thirty" – from the Czech Republic. By the way, in America and Korea there is also a Hyundai Elantra N sedan with a 280-horsepower 2.0 T-GDI engine, but there is no such option in Russian documents.
.