The major fire in the industrial area in Spreitenbach AG on Sunday caused damage of around 20 million francs. The Aargauische Gebäudeversicherung (AGV) made this statement at the request of the SDA-Keystone news agency.
The damage estimator is still on site, the AGV said. The cantonal police in Aargau are now investigating the cause of the fire.
Seven people had to be treated for smoke inhalation. Four of them were taken to the hospital. You could already leave this again.
According to the police, the fire broke out in a warehouse. Bitumen, which is used in road construction and as sealing material, was also stored in this hall. According to the police, the warehouse has now almost completely collapsed. The fire also spread to three neighboring buildings, one of which was a restaurant, said SRF regional correspondent Stefan Ulrich. "It was a blessing in disguise that there is no residential area," he added. The vehicles parked nearby burned out completely.
The fire left ruins and burned out vehicles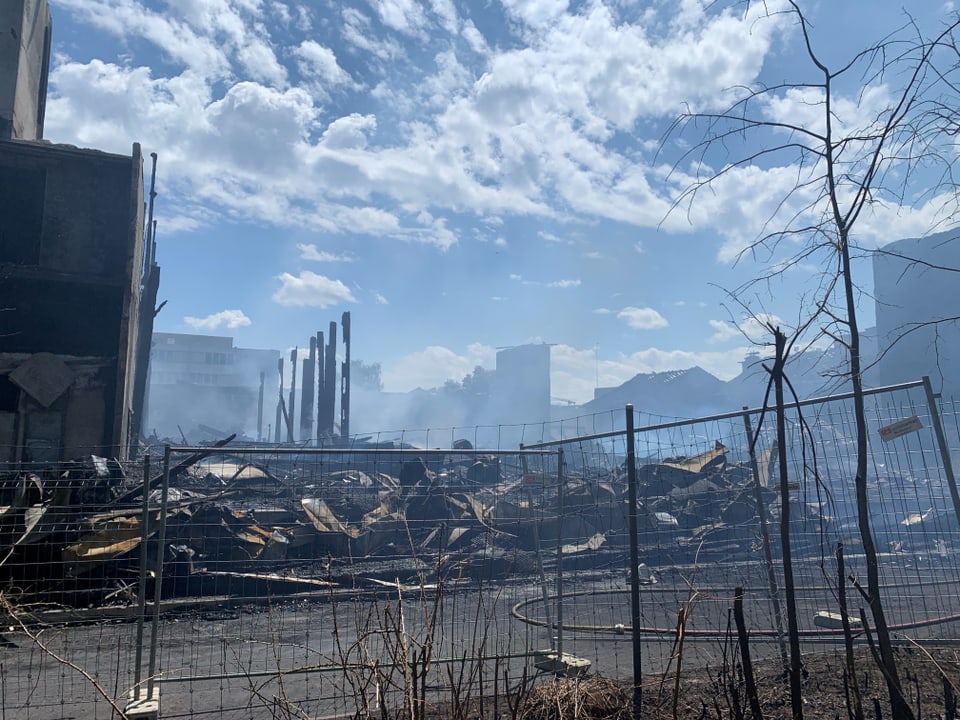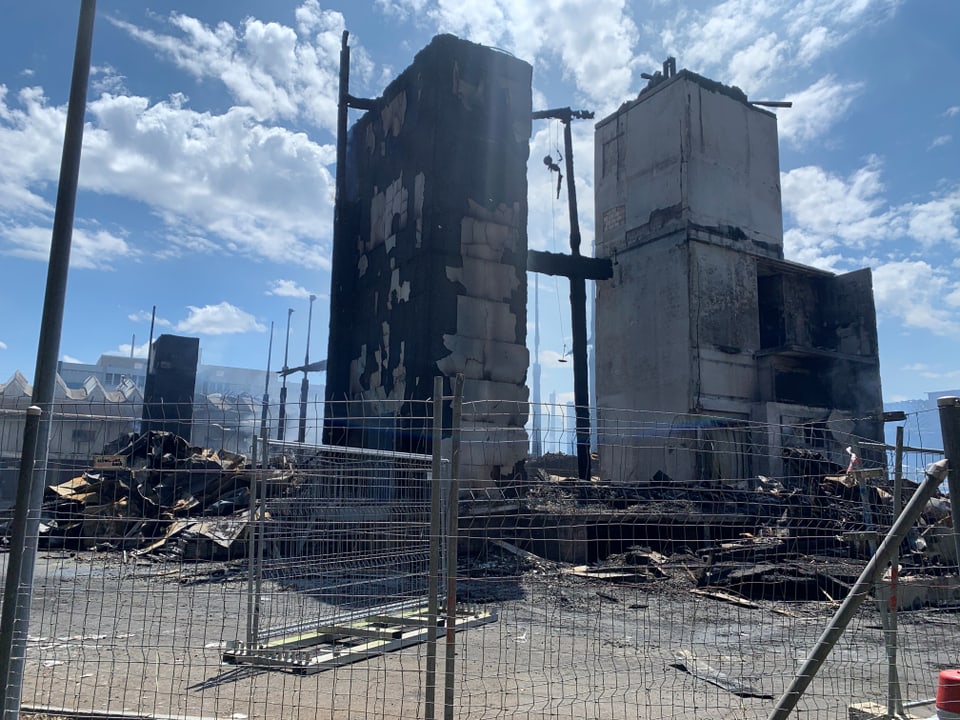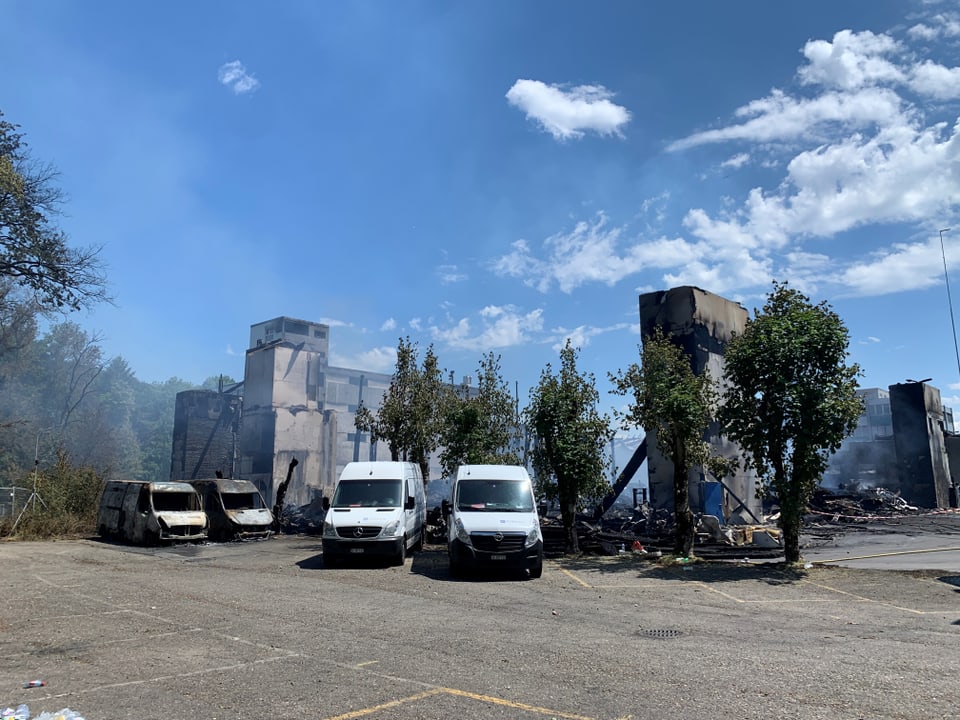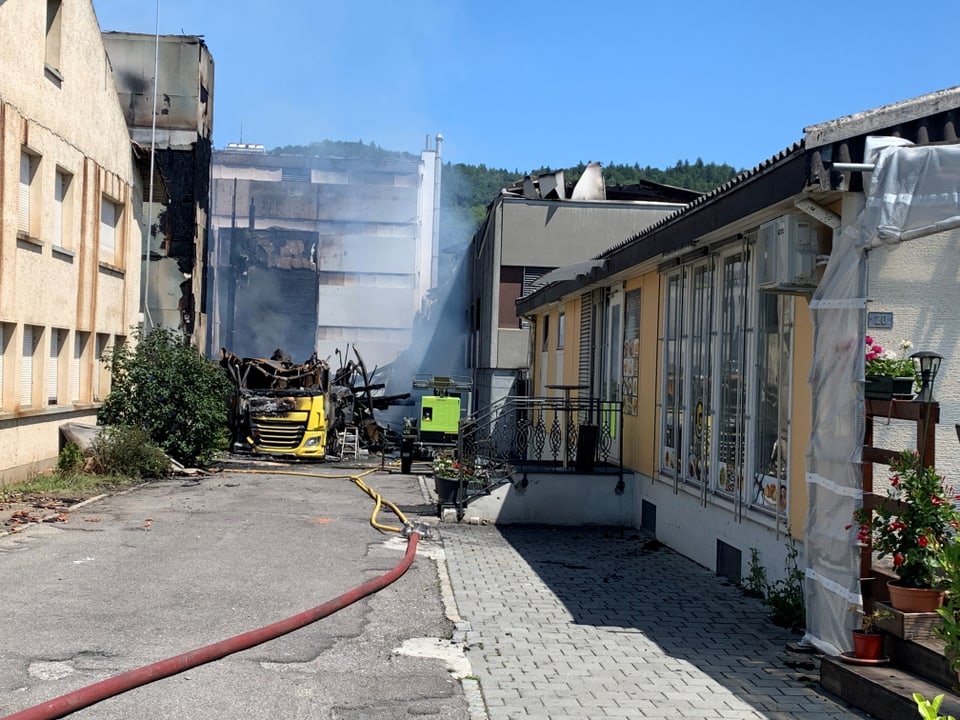 The major fire with flames up to 30 meters high resulted in heavy smoke that could be seen for several kilometers. There was heavy ash flying, spread by the wind. People should report their damage caused by falling parts to the police, it said.
A total of eight fire departments in the region with more than 200 firefighters were deployed. The company fire brigade from Ems Chemie from Dottikon AG was also there. Seven people suffered smoke inhalation. Four of them were hospitalized. The fire alarm went off at 4:30 p.m. The fire was under control by 9:30 p.m.
The plume of smoke could be seen miles away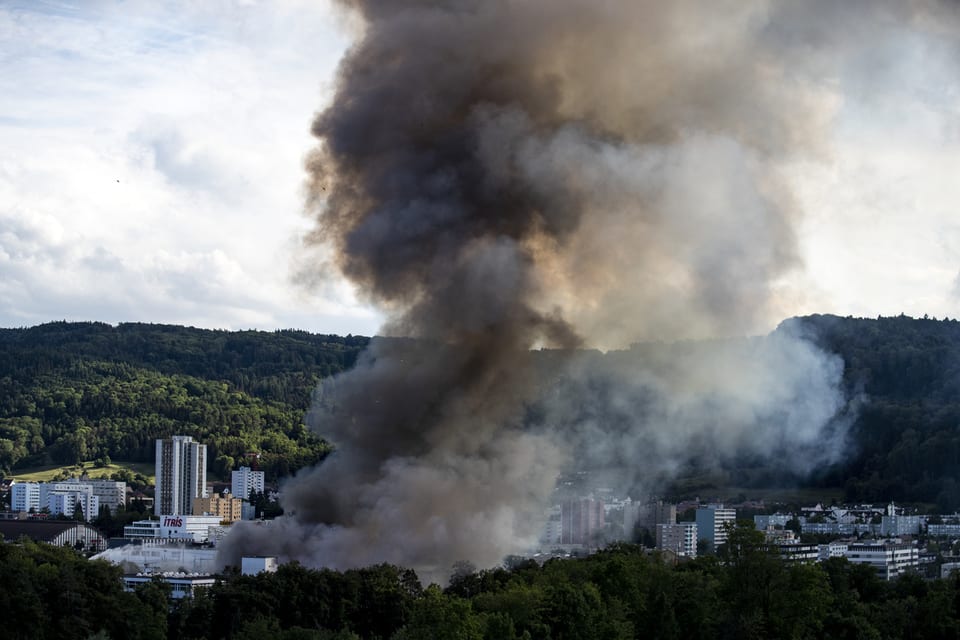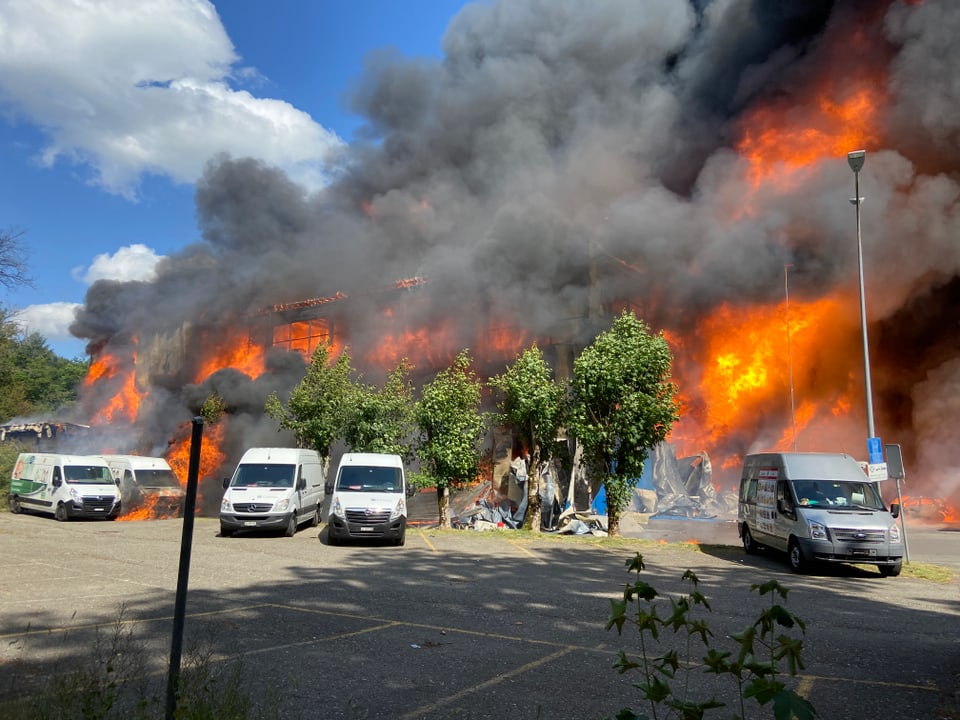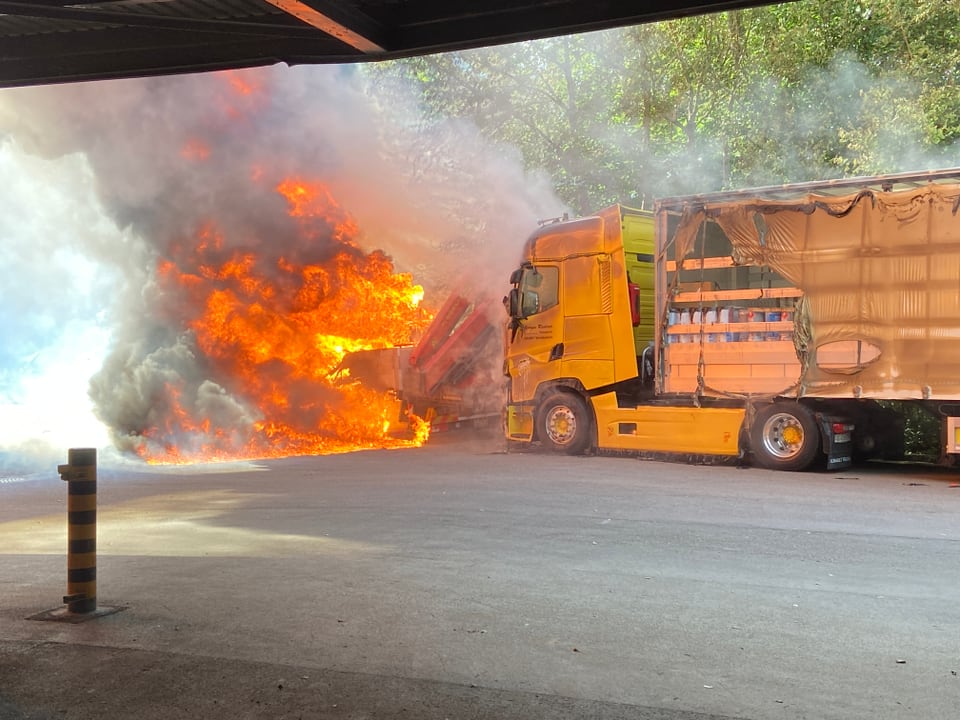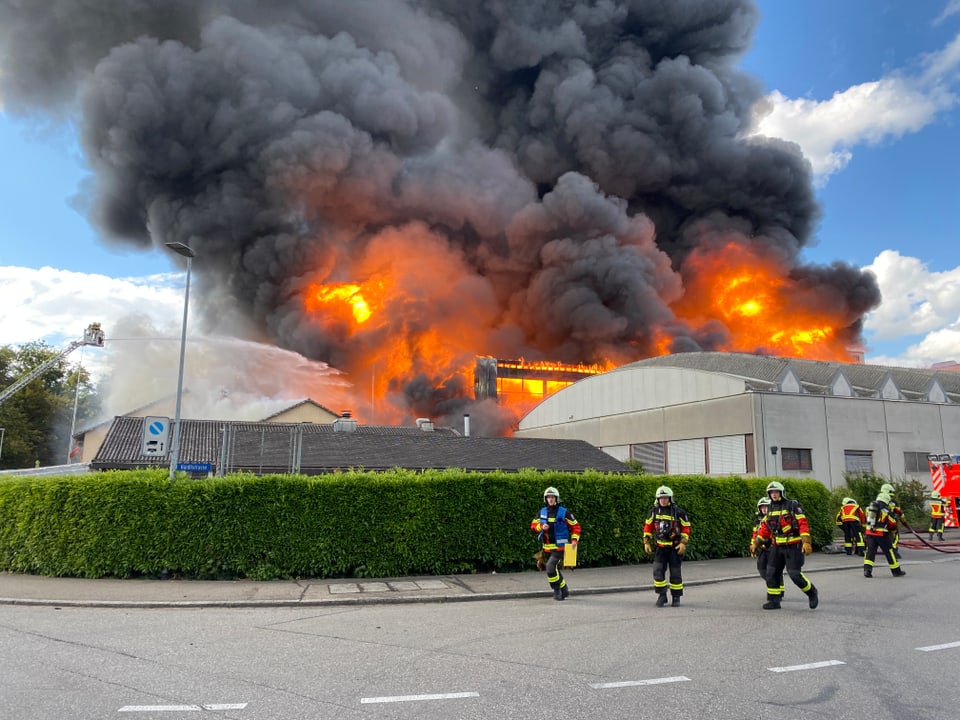 Difficult extinguishing work
On the A1, the right lane in the direction of Bern and the Spreitbach entrance and exit were closed in the evening due to heavy smoke.
The burning bitumen and insulation materials of the buildings caused dense, black smoke and heavy flying ash, which led to small fires on the embankment of the highway. The wind made it even more difficult to extinguish the fire.