The 2022 Cannes Film Festival, in addition to screening provocative films, opened its doors to receive celebrities such as Tom Cruise, Tom Hanks and Kristen Stewart. This celebration has culminated with 'Triangle of Sadness' being crowned with the Palme d'Or.
The 75th edition of the Cannes Film Festival opened its doors to receive provocative films and celebrities of the moment such as Tom Cruise, Kristen Stewart, Tom Hanks, Woody Harrelson, Guillermo del Toro and Alfonso Cuarón. This celebration has culminated after announcing that Triangle of Sadness by Ruben Östlund, won the Palme d'Or (this is the second time that the director has won this recognition, in 2017 he achieved it with The Square: The farce of art).
"We made it with provocation so that whoever sees it reflects. So that it interacts with the public. We are very happy that the jury has recognized our film"mentioned the director of Swedish origin upon receiving the Palme d'Or.
Glamor and beauty paraded every night on La Croisette and the Grand Theater Lumiere rocked every member of the audience with daring stories like Crimes of the Future by David Cronenberg and Decision to Leave of Chan-wook Park.
However, as happens with other awards, the controversy was present, especially within the press room where some journalists left this room and booed the director when he received the award. Although this reaction was not absolute and some more celebrated that Ruben Östlund's black comedy took home the biggest prize.
Cannes 2022: The vomit and excrement scene from 'Triangle of Sadness' that shocked the festival
The story of Triangle of Sadness follows the adventure of a couple of models, the most sought after of the moment, who they are invited to an exclusive luxury cruise accompanied by several billionaires and eccentric businessmen.
However, the boat reaches a dangerous area, known to be the origin of several disappearances, where it suffers an incident and sinks. The models manage to survive and swim to a nearby desert island alongside some of the billionaires and a cleaning lady. But in their struggle to survive, the situation takes an important turn, because the millionaires, accustomed to receiving everything, have no idea of ​​the survival protocols..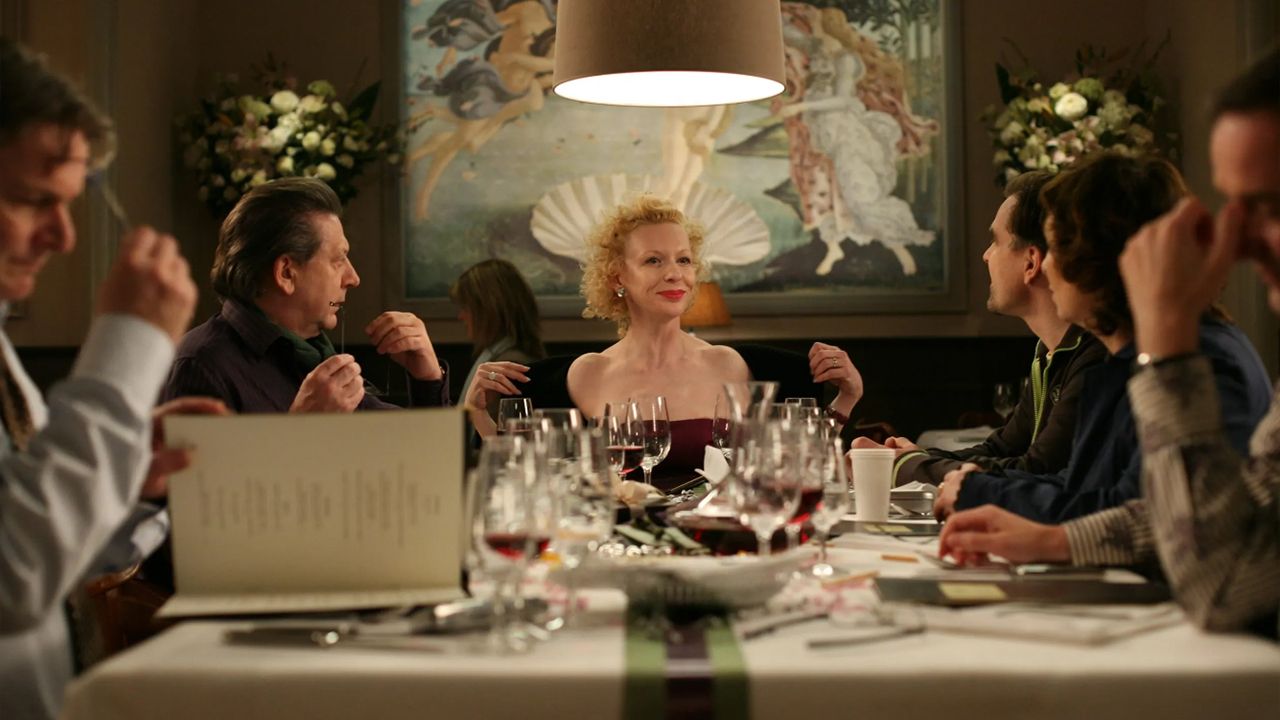 This year the Cannes Film Festival received 21 films as part of the main competition of the film meeting. The jury was chaired by Vincent Lindon, who received the support of Rebecca Hall, Deepika Padukone, Noomi Rapace, Jasmine Trinca, Asghar Farhadi, Lady Ly, Jeff Nichols and Joachim Trier to decide who would be the winners of this edition.
The ceremony also recognized Chan-wook Park as Best Director for Decision to Leave; Zar Amir Ebrahim (Holy Spider) as Best Actress; Song Kang Ho (Broker) as Best Actor; Tarik Saleh (Boy From Heaven) for Best Screenplay; Camera d'Or for War Pony de Riley Keough y Gina Gammell.