"But NATO!": Left-wing splinter groups see the blame in the West – freedom trychler undesirable
An immediate ceasefire, negotiations, a freeze on arms supplies to Ukraine and scattered condemnations of the Russian attack as lip service. This is how the left-wing demonstration in Zurich went.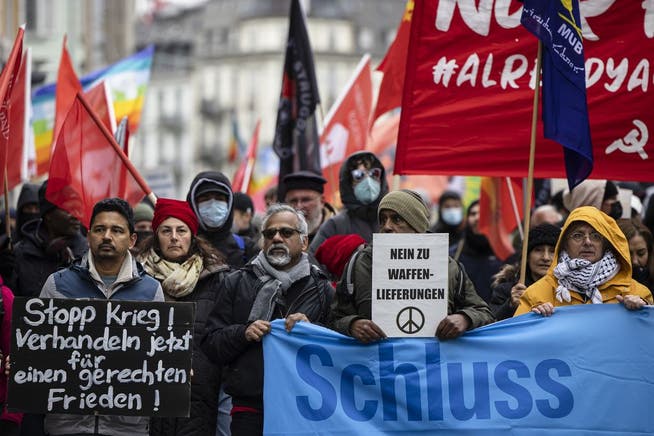 Several hundred people gathered on Saturday afternoon at Helvetiaplatz in Zurich for a demonstration by the "No War" alliance. The rally was organized by various small groups from the extreme left, such as the Labor Party (PdA) or the Swiss Marxist-Leninist Group (MLGS) and left-wing diaspora organizations.