If you click on a link and make a purchase we may receive a small commission. Read our editorial policy.
news" data-paywalled="false" data-premium="false" data-type="article">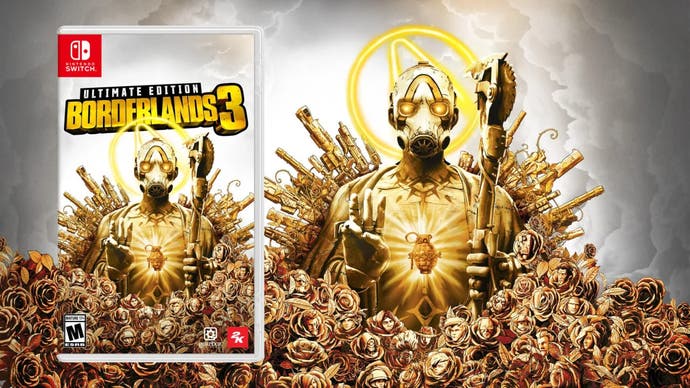 2K Games and Gearbox Software have announced the release date for Borderlands 3 for Switch.
The popular shooter looter will arrive on Nintendo's hybrid console on October 6, priced at $59.99. It will also do so in the form of an Ultimate Edition that includes all the additional downloadable content that was published on other platforms.
The version for Switch can be played alone or cooperatively with a friend, both locally and online, as explained by the North American company in the press release.
This means that Borderlands 3 Ultimate Edition for Nintendo Switch includes the following:
Borderlands 3 base game
Moxxi's Heist of the Handsome Jackpot
Guns, Love, and Tentacles: The Marriage of Wainwright & Hammerlock
Bounty of Blood
Psycho Krieg and the Fantastic Fustercluck
Designer's Cut
Director's Cut
Around thirty cosmetic items
Borderlands 3 is the last installment published to date in the main saga of the franchise created by Gearbox. It is currently available now on PlayStation 5, Xbox Series X/S, PlayStation 4, Xbox One, and PC.