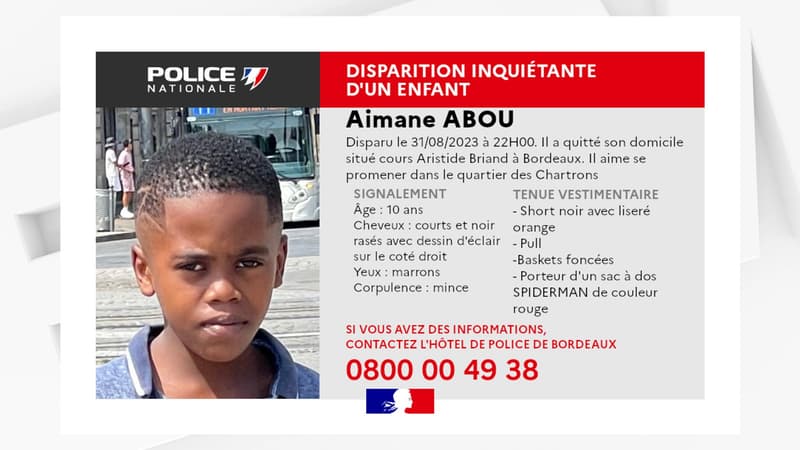 The national police launched a call for witnesses this Friday to find the young Aimane, missing since Thursday evening in the streets of Bordeaux.
Since Thursday evening at 10 p.m., little Aimane, 10, has disappeared in Bordeaux. Almost a day later, the national police launched an appeal for witnesses to find the boy in the Gironde capital.
According to the authorities, who described the disappearance as "worrying", Aimane left her home in Cours Aristide Briand on Thursday evening. He has short, shaved black hair with a lightning bolt design on the right side and is of slim build.
At the time of his disappearance, he was wearing black shorts with orange piping, a sweater, dark sneakers and was carrying a red "Spiderman" backpack. "He likes to walk in the Chartrons district," said the police in their call for witnesses.
If you have any information, contact the Bordeaux police station at 0.800.00.49.38.