Key facts:
Blur reported a monthly trade volume of USD 1.4 billion.

OpenSea maintains its leadership as the largest marketplace in history.
Non-fungible token (NFT) trading site Blur has seen its trading volume triple that of its competitor, OpenSea, over the past 30 days, according to monitoring site Dapp Radar.
In its websitethe analytics firm reports that, in the last month, Blur reported a trading volume of $1.4 billion. It was almost a billion dollars, or 190% morecompared to OpenSea, which reached only USD 483 million in the same period.
It should be made clear that, historically, OpenSea continues to command the market sector for the sale of collectible tokens, with a trade volume of USD 34.7 billion. That's about $30 billion more than anything Blur has racked up since its inception.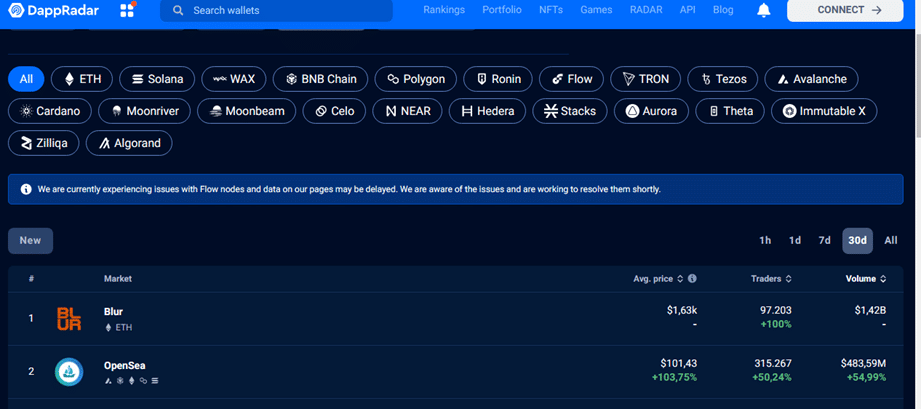 However, the gap of almost a billion dollars between the two markets in a matter of a month shows that Blur is quickly becoming an option to take by those who keep trading their non-fungible tokens.
The competition between Blur and OpenSea it goes back to something beyond trade volume. As reported by CriptoNoticias last February, the first marketplace announced the modification of its royalty policies, allowing NFT creators to set them to their preference while not allowing their pieces to be traded on OpenSea.