Key facts:
RBF, now supported by Sparrow, allows you to increase commissions on transactions already sent.

Jade multi-signature wallets can now be imported into Sparrow.
The Sparrow wallet development team released a new update, version 1.7.9. This includes Full Replace By Fee (Full RBF), a feature that improves the user experience when using the Bitcoin network to make transactions.
Full RBF, included in the new version de Sparrow, allows you to modify the commission that is paid in a transaction that has already been sent. This prevents a transaction from getting stuck due to a sudden change in network conditions.
For example, if a user sends a transaction paying 5 sat/vB and network congestion spikes before the transaction is confirmed, they may spend a long time "in limbo" in the mempool, Bitcoin's buffer for non-transactions. confirmed.
In that case, RBF could be used. Thanks to this tool, the user could edit that commission from 5 sat/vB and raise it to 15 sat/vB. In this way, it could move up the priority list of miners, who usually mine the transactions that pay the most first.

As explained in previous CriptoNoticias publications, RBF was a function included in the original protocol invented by Satoshi Nakamoto. However, since RBF gave rise to denial of service (DoS) attacks, it was removed from the Bitcoin code for a few years.
What does it mean that RBF is "Full", as in this case? This implies that such a possibility is included by default in all transactions. Its alternative, Opt-In RBF (RBF with Approval), allows you to "opt" that transaction to be replaceable in the future if desired.
Other news in Sparrow v 1.7.9
Beyond Full RBF, Sparrow added more features in its latest update. Several of them have to do with the management of funds and transactions for their users.
For example, it is now possible to view several accounts in a single menu, to have an overview of the funds in the wallet. Also, the option to propagate changes to transaction labels was added. Thus, when the label of a transaction is changed, that label will also be automatically applied to the related inputs, outputs, and addresses.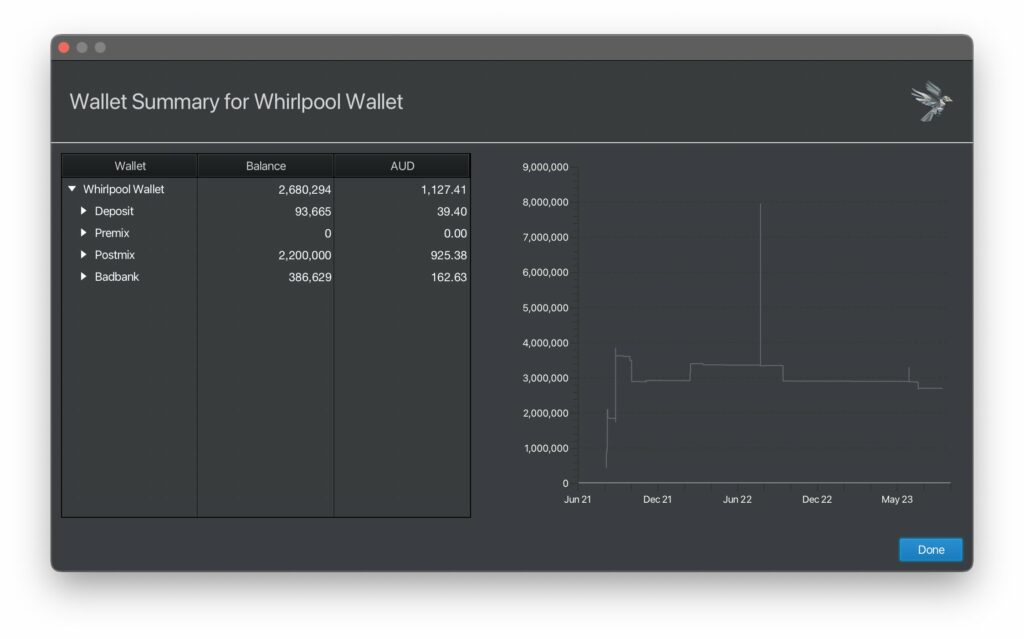 On the other hand, Sparrow added the option to import a Jade multisignature wallet. This improvement implies that users will be able to manage their Jade wallet through Sparrow, even if it is a multi-signature wallet, that is, it requires the approval of several wallets to carry out transactions.
Also, support for importing and exporting keystore tags via QR codes was added. The keystore is a file or information that contains the private keys necessary to access the bitcoins (BTC) in a wallet. Keystore tags are descriptive names that can be assigned to wallets to identify them.
With this, a Sparrow warning is added to delete existing keystores when changing the script type in the configuration tab. This is important to avoid compatibility issues when importing or exporting private keys.
Finally, other features added to the wallet include a new public Electrum server on the mainnet and transaction and UTXO reorganizations in various sections of the wallet.