Share
Listening is a fundamental part of learning English. Use these free apps for Android if you want to improve it.
Listening is one of the most important sections when it comes to learning English, so it deserves that you spend hours and hours to improve your skills in this regard. In this article we want to recommend The 8 best apps to improve your English listeningall of them free to download in the Google Play Store.
In these apps you will find infinity of audios of different difficulty that you can listen quietly to improve your listening. Furthermore, it is also positive that the topics are very varied, so you can easily find content that entertains you as well as helps you learn. In case you don't want to focus only on listening, we remind you that you can also use 8 good apps to learn English on your Android mobile.
Best apps to improve your English listening
Listening is one of the sections that you have to learn if you want to master English. You can improve it through watching series and movies in original version with subtitles, but maybe this is not useful to you. We recommend you try apps for your mobile created specifically to help you develop your listening skills.
All of them are free and have a extensive catalog of audios in English. Furthermore, some of them show you the text, so that you can see what is said while you listen to it. If you practice every day, you will surely notice that improvement you are looking for.
Listen English Daily Practice
LearnEnglish Podcasts
Duolingo
IELTS Listening English
English Listening and Speaking
English Listening Daily
TOEFL Listening
Busuu
Listen English Daily Practice
The first app you can download is called Listen English Daily Practice, which is free to download. When we open it, we see different folders that they divide the audios by difficulty, English modality and topics. On the right you can see how many lessons are available in each folder. When you choose one, you just have to tap on it to see all the available audio.
Each lesson appears with its name and a heart to the right that allows you to add it to favorites. When you tap on the lesson, you will see a playback control bar on the bottom. In addition, you will have access to a test to test if you have understood the content, the audio transcript, a vocabulary list with the most important words and the audio divided into phrases to listen to it in fragments.
LearnEnglish Podcasts
This app is called LearnEnglish Podcasts and you can also download it on your Android device without paying anything in return. It is a tool developed by the British Council that has podcasts that are added every week. You can download each episode to listen to it offline, and also read the text simultaneously in case you need it to understand it better.
A significant detail of this application is that it allows you slow down the speed when you have more difficulty to understand the listening. You can listen to audios on different topics, from travel to business.
Duolingo
Duolingo is one of the best Android apps for learning languages, so its place on this list is well deserved. Among its many functions is the reproduction of audios of varied themes that will allow you to improve your listening. As you listen to those lessons, you will also improve your vocabulary, your grammar and your pronunciation.
Improving your listening with Duolingo is free and will also help you progress in difficulty. In this app you will find different level lessonsso you can choose the one that best suits your needs.
IELTS Listening English
Another app you can use for English listening is IELTS LIstening English, also free to download. Its audio catalog is divided into three levels of difficulty, with 34 audio lessons in each of them. While you listen to them, you can read the text on the screen. There you will see that the most important words are underlinedwith the translation available as well.
Each lesson is based on a real conversation that you could have when speaking in English. As explained by those responsible for the app, all the material that is disseminated in it is based on British English.
English Listening and Speaking
English Listening and Speaking is another education app focused on English listening. When you open it, you will find a simple and modern interface that gives you access to short conversations and stories. Within those two categories, you can choose an audio depending on the level of difficulty, theme or accent that you want to practice
For example, you can access "Daily Topics" to listen education, shopping, travel, money and media lessons, among other options. When you enter the audio list, you will see that you can download them to listen offline a Internet.
When you play one of these lessons, you will see the text on the screen. If you tap on one of the phrases, a list with all the vocabulary what you need to know You can too practice your pronunciation playing the role of one of the characters.
English Listening Daily
Every day you can dedicate a few minutes to English Listening Daily to progressively improve your listening and understanding English audio skills. You will have access to a catalog of lessons of different difficulty levels in which you will not only hear the audio, but also show you subtitles so you can check if you have understood correctly.
The conversations feature Tess, Ravi, Adam and Rob, characters who talk about everyday life issueshow to stay for a dinner with friends, make plans for the weekend or about your weekends. By the way, you can download English Listening Daily on your Android for free.
TOEFL Listening
TOEFL Listening is another free app that you can use if you want to improve your English listening skills. Its catalog is made up of education conversations and lessons on specific topics. When playing an audio, you can control the playback with the bottom bar, read the full transcript and download the content to listen to it when you are offline.
In addition to these conversations and lessons, this application provides you with other audio stories for you to practice. Total, there are about 700 lessons with which it counts. Also has vocabulary lists with phrases and wordsalso very important if you want to improve listening.
Busuu
English is one of the many languages ​​available on Busuu, a well-known app in this category. In addition to vocabulary, grammar and pronunciation, this app has a listening section that will help you improve in this aspect. With just 10 minutes a day and, above all, perseverance, you will notice the results in a short time. It has offline mode, so you can use the app even when you don't have internet.
Related topics: free apps
Share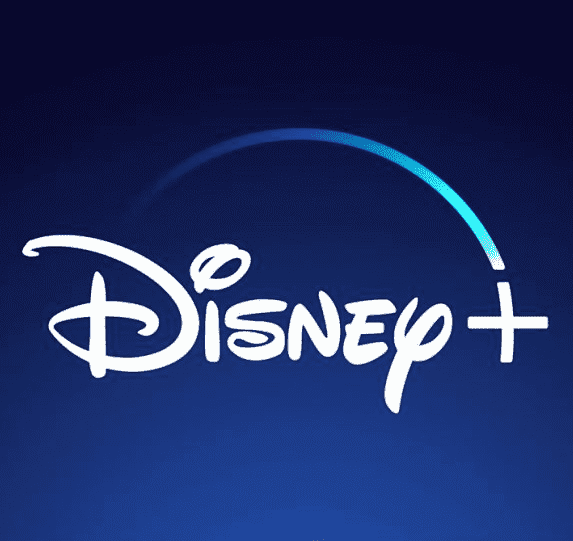 Sign up for Disney + for 8.99 euros and without permanence Subscribe to Disney+!