Sales of this unmissable event in China reached 268 billion yuan, a record.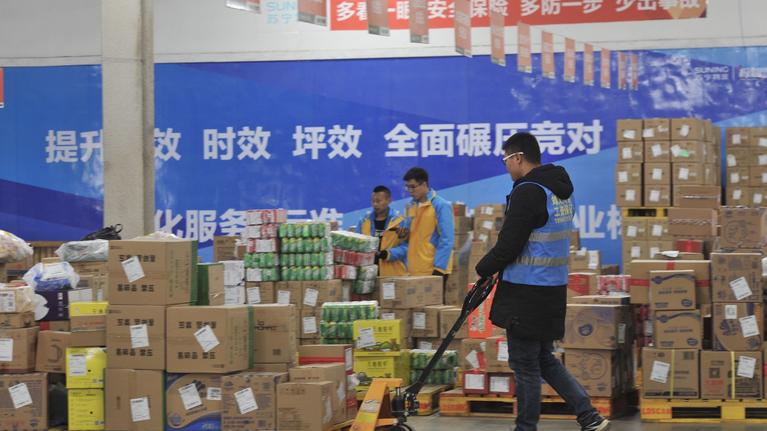 4,3,2,1,0. The Alibaba auditorium holds its breath. Silence. Then the applause sounds. The wholesale business volume on a giant screen reached 268.4 billion yuan (36 billion euros), 25.7% more than in 2018.
Again, the "11-11", an annual celebration launched by Chinese web giant Alibaba on November 11, breaks the record set the year before. At headquarters, located in the city of Hangzhou, near Shanghai, relief is visible. This day is crucial for the more than 200,000 brands – including 22,000 international – that sell through Alibaba's online platform, T Mall. For the parent company too, the stakes this year were significant: Chinese growth is slowing and any signal that the economy is wavering makes Beijing, and consumers, very nervous.
Moreover, the slogan launched the day before, a few minutes before midnight by Alibaba, was: "Buy, buy, buy to support the economy". Target met, but with growth
This article is for subscribers only. You still have 78% to discover.
PREMIUM
Subscribe for only 1 €
cancelable at any time
(tagsToTranslate) China (t) ALIBABA GROUP ADR (t) Distribution (t) E-commerce (t) News (t) high-tech (t) internet (t) technology (t) ICT (t) new technologies (t) ) multimedia (t) web (t) blog (t) blogs (t) smartphone (t) tablet (t) iPhone (t) gadgets (t) gadget (t) widgets