Kingsley Coman is negotiating with FCB about a contract extension. Allegedly, Chelsea could also get involved in future poker for the French.
Champions League winner Chelsea is apparently thinking intensively about signing Bayern Munich's attacker Kingsley Coman. That writes the French
The team
. In their report it is said that the German record champions are ready to hand over the winger for a fee of 90 million euros. Meanwhile, Chelsea are aiming to integrate Callum Hudson-Odoi, Bayern's former dream player, into a possible deal.
Coman's contract with FCB runs until 2023. Talks are currently underway about an extension. However, in contradiction to the L'Equipe report on the negotiations with Coman and Leon Goretzka (contract expires in 2022), CEO Oliver Kahn declared a few days ago: "We are in very, very good talks with both players, I am very optimistic. We have a great package to offer, you always have the chance to win big titles with us and help shape an era. "
Not for the first time Chelsea rumors about Kingsley Coman
With a view to the David Alaba case, however, Kahn pointed out: "Absolute top players want to be paid accordingly, we're not naive about that, that's perfectly fine. We have a limit, clearly defined." Alaba had joined Real Madrid after failed negotiations.
In addition to the blues, Liverpool FC and Manchester City Comans are also said to follow the situation in Munich. Manchester United's interest, on the other hand, has cooled down in view of the impending commitment of Jadon Sancho (Borussia Dortmund).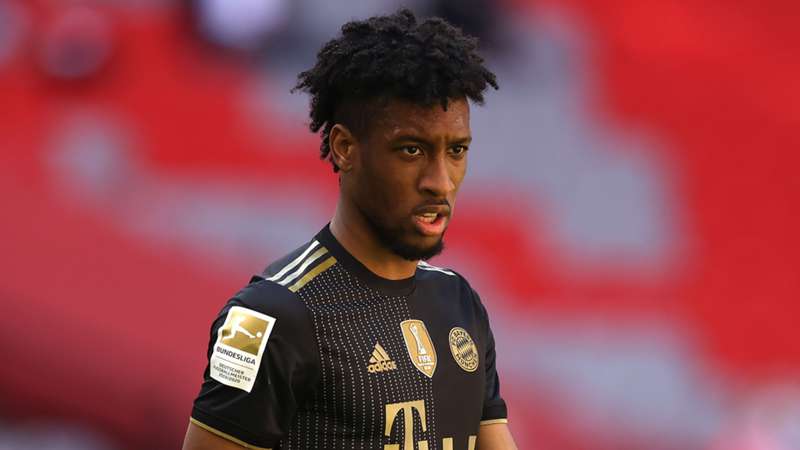 According to information from Goal and SPOX The new Bayern coach Julian Nagelsmann is planning the upcoming season with Coman.
Rumors of advertising Chelsea are not new: Already in March the Daily Mail reports that Thomas Tuchel's club had targeted the 25-year-old.
Kingsley Coman moved from Juventus to Bayern
Coman moved from Juventus to Munich in 2015, initially on loan, two years later FCB made the transfer fixed. With the German Primus, Coman celebrated, among other things, winning six German championships and the Champions League.
Last season, the European Championship participant played 39 competitive games for his club, in which he scored eight goals and 15 assists.
.