It also increases capacity on some routes
---
RR | Bogota | June 5, 2021
0 comments
---
RELATED TOPICS: Avianca, Colombia, PCR, routes
---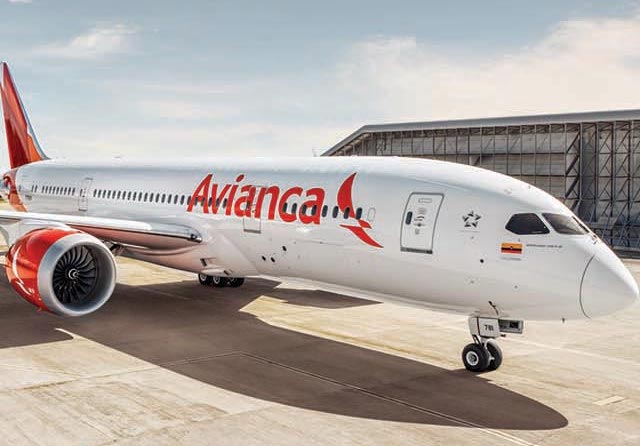 Avianca reactivates 12 international routes as of June and also increases capacity in national sections while the Colombian Government has informed that it will no longer require the PCR test for travelers who want to enter the country.
Starting in June, the company resumed direct flights from Bogotá to Fort Lauderdale, Washington, Los Angeles, San Juan de Puerto Rico, Panama City, La Paz and Santa Cruz de la Sierra.
Likewise, from San Salvador it reactivates the routes to Panama City, and from Guatemala City to Tegucigalpa. Starting in July, it will resume its direct operation from Bogotá to Sao Paulo and Rio de Janeiro; and from San Pedro Sula to Miami.
It will also increase its capacity by up to 13% on 26 domestic routes in Colombia, with special focus on regional routes from Cartagena to Pereira and Bucaramanga; from Cali to Barranquilla, Santa Marta, Pasto and Tumaco; as well as from Bogotá to Corozal, Yopal, Manizales, Pasto and Villavicencio.
Avianca will also increase its capacity on six international routes from Bogotá to cities such as New York, Miami, Quito, Guayaquil, San José and Madrid; and from San Salvador to seven routes: Washington, New York, San Francisco, Los Angeles, Dallas, San Pedro Sula and Toronto.
On the other hand, and after several modifications in its entry policy to the country, Colombia will no longer require the presentation of a PCR test with a negative result for coronavirus to passengers on international flights entering the country, as reported by the Ministry of Health ( Colombia once again demands negative PCR test for travelers).
Fernando Ruiz, owner of this portfolio, explained that the Coronapp application will no longer be requested at airports for passengers on domestic flights in order to avoid crowds in the pre-boarding process.
---