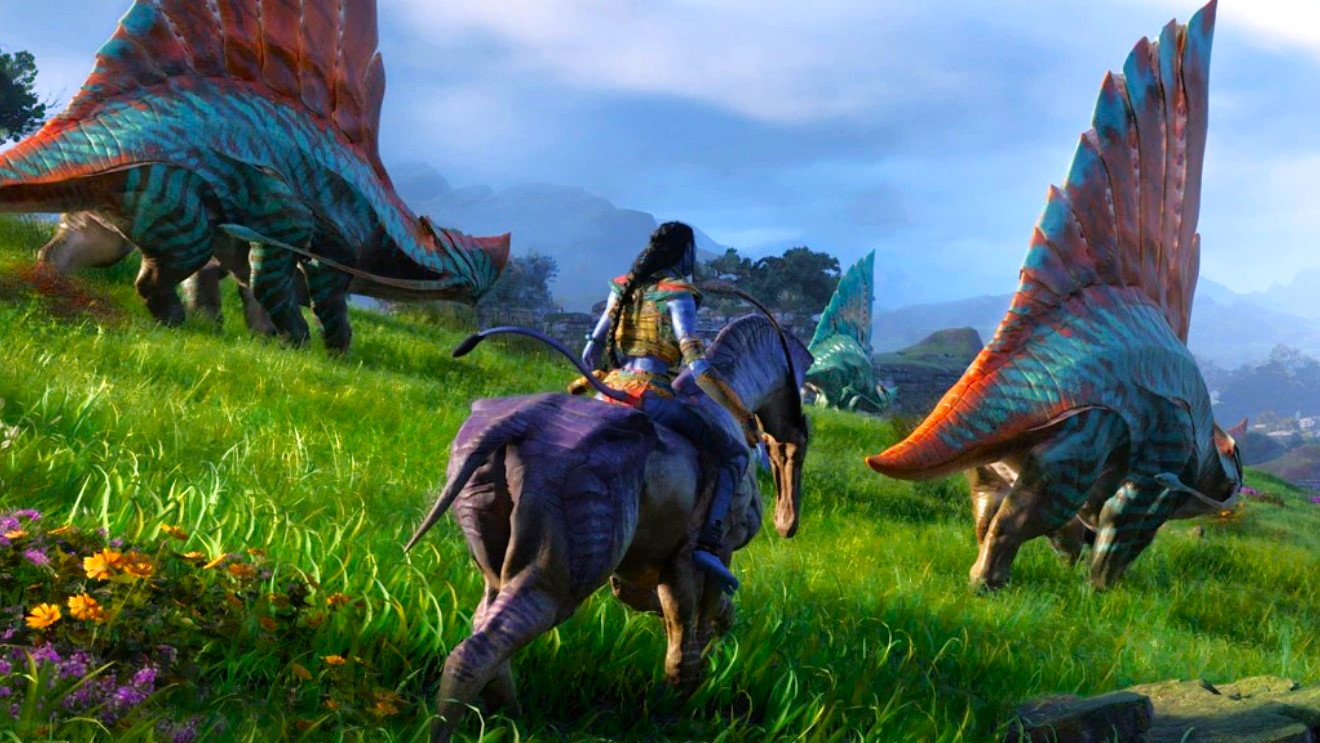 4 days ago
Last modification of the article on 16/01/2023 at 10:01
In development for five years, Avatar Frontiers of Pandora aims to impress gamers and push the boundaries of technology like James Cameron's movies do.
Avatar Frontiers of Pandora is not part of the wave of canceled Ubisoft games, but it was pushed back like Skull and Bones. Bad sign ?
Avatar Frontiers of Pandora wants to compete with the movies
Like many Ubisoft titles, Avatar Frontiers of Pandora will run under the Snowdrop Engine but with a new generation version which should mark a graphical break. More complex shaders, volumetric system for clouds or ray-tracing, the teams have obviously improved their tool to meet the criteria of the game.
Magnus Jansén, creative director, reveals that the technical part was one of the major concerns during these long years of production – more than 5 years -, and that they even met with James Cameron's Lightstorm company. The objective behind all this is very ambitious since the developers of Massive Entertainment (The Division 2) want to walk on the flowerbeds of Avatar 2 and the whole saga in "pushing the technological boundaries" with Avatar Frontiers of Pandora to impress players.
We spent time building a whole new part of Pandora, and developing the tools we needed to bring it to life on the next generation of consoles and PC. At the heart of this initiative is our graphics engine, the Snowdrop Engine. When we first met the Lightstorm company, it was the Snowdrop that showed our partners that we were ready to push the limits of technology, like they do in the movies.. It was, and still is, the cement of our collaboration.

Via Gamesradar+.
Not a word about the gameplay, but a very short excerpt confirmed that we should be able to hunt with a bow. Similarly, one should be able to tame land, and hopefully, flying creatures to travel and pass between the Hallelujah Mountains.