Health professionals from San Luis comprehensively examined 30 athletes from the U18 category, who in two weeks will compete in the Ibero Americano to be held in Peru.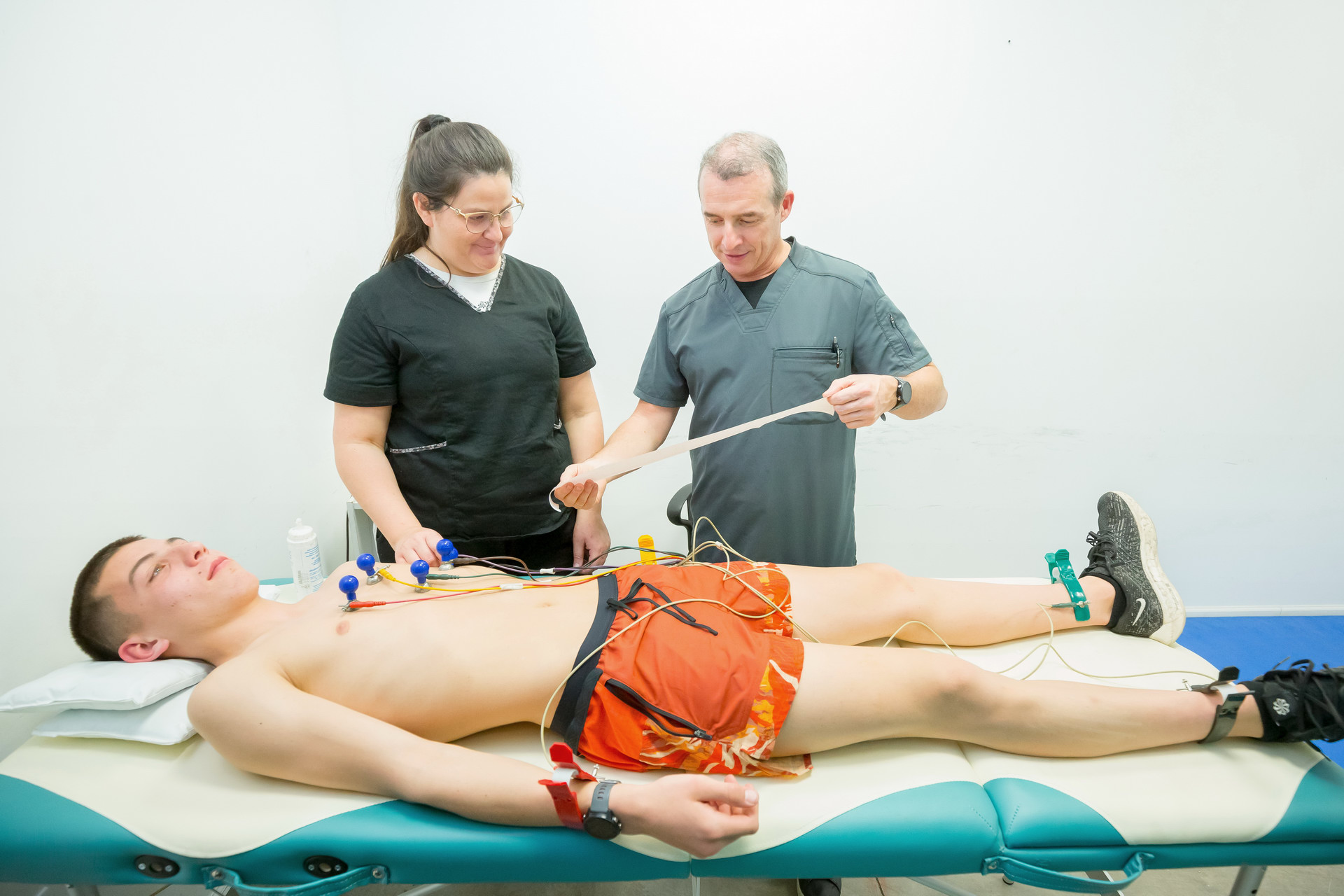 Thirty athletes from the Argentine U18 Athletics Team are in San Luis at a preparatory training camp for the Ibero Americano tournament that will take place in Lima, Peru, between September 15 and 17.
"They are high-performance athletes, who have between 15 and 25 hours of training a week; elite athletes from 15 to 17 years old", commented Dr. Fernando Vasconi, a reference for the medical staff of the high performance sports center that the province has at the University of La Punta.
In a joint task between the Department of Sports and the ULP Campus, the delegation stays from Thursday in the university residences, and on Friday afternoon, and for four hours, the athletes were evaluated. "It is a comprehensive and multidisciplinary exam," Vasconi said.
In addition to Vasconi, the nutritionist Johana Olguín and the kinesiologist Carlos Escudero participated. The activity was coordinated by Dr. Sergio Porporatto and the kinesiologist Marcos Gómez.
"They underwent a multidisciplinary approach, from the doctor's office to physical examinations and electrocardiograms. Then they went to a station for dynamic and static studies of the gait, and then they addressed the nutritional aspects", Vasconi pointed out.
The reports will be delivered to the coaches of the Argentine National Team.
"It was very good and very productive. We see how in high performance they base their behavior a lot on the invisible training of rest and food. And we also observe that, despite being National Team athletes, the boys do not have this accessibility that our athletes have in the province".
This Saturday the activity will continue in the ULP, in the morning with training on the track and in the gym, and in the afternoon there will be a round table discussion between the coaches, also in the "Arturo Rodríguez Jurado".
On Sunday, from 8:00 a.m. to 12:00 p.m., there will be training and competition on the "Pedro Presti" synthetic track.
Note and photos: ULP Press.