Liverpool won, but there is bad news too. An important player broke down before two finals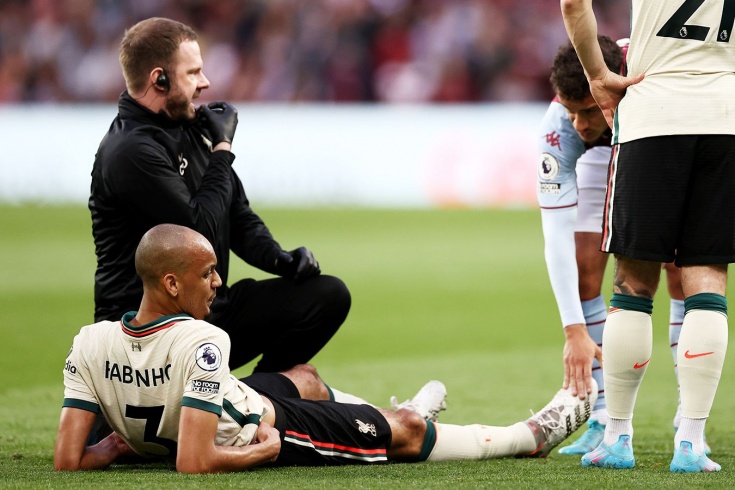 It seems that the maximum number of matches in the season affected.
Liverpool won a strong-willed victory over Aston Villa – 2:1. Steven Gerrard loses to Liverpool for the second time in the championship (both times by one goal). Thus, the team of Jurgen Klopp caught up with Manchester City in points scored, which remains in first place in the table due to the best difference between goals scored / conceded (+3). City also have a match in hand – they will play against Wolverhampton on Wednesday.
Despite the victory, this evening turned out to be unpleasant for Liverpool. In the middle of the first half, Fabinho injured the back of his thigh. At least there was a characteristic movement of the Brazilian, holding his hand on the muscle that is damaged in such cases. In the 30th minute, Fabinho was replaced by Henderson.
This is far from the most severe injury, but now it is most at the wrong time. Liverpool have 18 days left to play four matches this season (two rounds – in the Premier League, the FA Cup final and the Champions League final).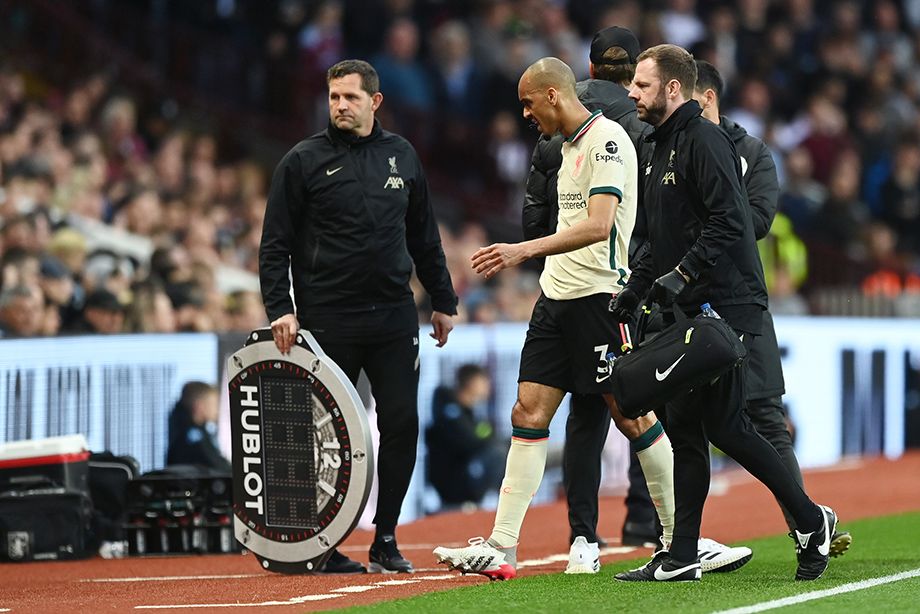 Fabinho gets injured
Фото: Shaun Botterill/Getty Images
It is very likely that Fabinho will miss the FA Cup final against Chelsea, because it will take place in four days, on Saturday. As for the Champions League final, it's hard to make predictions. Need test results. It all depends on how much Fabinho "pulled" the muscle – which of the five degrees of damage.
It is worth noting that such an injury is referred to as "overload". That is, it happens against the background of prolonged loads. Liverpool managed to play the maximum number of matches this season, reaching the final of the Champions League, the League Cup and the FA Cup (plus, of course, 38 rounds of the Premier League). To some extent, it is logical that it was at the end of the season that the muscles could not stand it. Even the rotation of midfield in recent months did not help.