Sport
NOTEBOOK
ASSE received Amiens on Saturday evening. Here are our scores for the Greens, held in check by the Picards (1-1) in front of 23,000 spectators..
Zapping But! Football Club ASSE: feedback from the public, a determining factor?
LARSON (6)
A nice flight in front of Fofana (28th) and a good save on a corner strike from Leautey (76th), just after Nkounkou's equalizer… he was decisive again.
SOW (5)
He imposed his physique in the duels and placed a powerful header close to the side (65th). But Leautey made him suffer, especially at the end.
BRIANCON (5,5)
The former Nîmes is more and more solid at the post. Interceptions, covers. In place.
PETROT (5)
Nkounkou still left a lot of space in his lane but he closed the gaps well… except for Gomis' goal.
APPIAH (5), then CAFARO
Appiah did not hesitate to take his lane and he rather kept good guard defensively even if the Amiens goal came from his side. Replaced by CAFARO, who made many crosses and again took a somewhat stupid yellow, for a jersey draw.
MONCONDUIT (5.5)
Very present. A big activity, whether in the pressing or the orientation of the game. A bright opening for Nkounkou (49th). Too bad he took this yellow card which will earn him a suspension against Niort…
METHOD (4,5), then LOBRY
Aligned alongside Monconduit, Fomba lacked rhythm and automation, and he missed a few easy passes. He started his second half better before giving way to LOBRY, who revitalized the team with his volume and determination.
NKOUNKOU (6)
His equalizer, on a solo breakthrough concluded by an unstoppable counter shot for Gurtner, allowed ASSE to avoid defeat. A goal that rewarded his activity. Until then, apart from a caviar harvested by Wadji (49th), he had missed a lot. Persevering and successful!
BAMBA (4), then BOUCHOUARI
Established, Bamba entered the match with a lot of determination. Enterprising, he stumbled on Gurtner (26th), but he quickly died out. Disappointing. Replaced by BOUCHOUARI, author of a very good entry with ascents of the ball which immediately put the Picardy defense on the back foot.
KRASSO (4)
The big disappointment of the game is him. The Greens' playmaker put Wadji in orbit at the start of the game (10th) but he made no difference afterwards. Lots of bad choices, failed dribbles. It really wasn't his night!
WADJI (4), then CHAMBOST
Wadji also missed his match. He brought depth, with his calls and his speed, but he lacked accuracy. Especially when he got tangled up when he took over a super cross from Nkounkou (49th) at close range. Replaced by CHAMBOST.
Sport To sum up
ASSE received Amiens on Saturday evening. Here are our scores for the Greens, held in check by the Picards (1-1) in front of 23,000 spectators. Nkounkou avoided defeat on a solitary raid, with the complicity of an Amiens defender…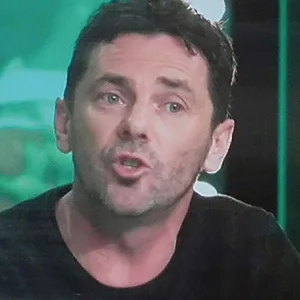 Sport the daily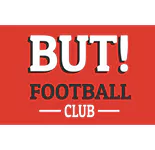 Find every evening a selection of items in your mailbox.