At the beginning of this year, 38-year-old Alisa Arshavina admitted that she suffers from a serious illness. At first, the woman did not share the details, but now she calmly talks about the disease. "I am experiencing severe pain and malaise, but I persist in going to doctors. I have been on treatment for a long time and with patience I endure everything that needs to be done. There comes a remission, then we roll back when the autoimmune system is reconnected. But this is not only pain, daily procedures, tears choke me that I cannot get to the main thing – complete recovery and a plastic surgeon. But the most important thing is stressful situations that arise from the outside, not without the participation of people. And a lot of money for each treatment – there is hardly enough alimony, "the TV presenter wrote.
Netizens are encouraging ex-wife of Andrei Arshavin. Alice, in turn, is grateful to those who are not indifferent for their support. "I would like to thank Maria Pogrebnyak separately. She stood up for me, turning to her ex-spouse. But he has no empathy for his child's mother's illness and no help. I'm not asking for anything. I just thank Mary, who was the only one who sympathized, calling for help to me. I was very touched, "said Alice.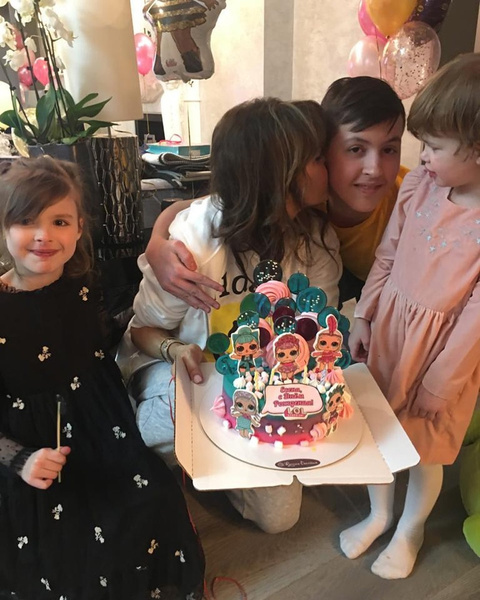 There were rumors that Arshavin was allegedly ill after an unsuccessful plastic surgery. However, the journalist herself suppresses such speculation. According to Alisa, her diagnosis has nothing to do with the fact that she once went under the surgeon's knife.
do not miss"Black power was caught on me": Alisa Arshavina, who lost her nose, accused the football player's mother of damage
"It all started with such a sharp centrifuge that we couldn't stop anything. In a matter of months, autoimmune necrosis developed. I got to the operating table on time, when there were from two hours to two days. And there would be sepsis. We did two operations on the head, on the sphenoid sinus. The doctors cut out everything they could. There were literally millimeters left to the brain. Then I recalled the story of Yulia Nachalova – if her leg were cut off, then perhaps she would have remained alive … "- the ex-wife of the football player confessed.
Photo: Instagram