news-body">
In the last hours, Angel of Brito shot hard at Marcelo Polino, Mariana Brey y Amalia Granata after the latter makes a sharp assessment of LAM (America) in Authentic Polino (Radio Mitre).
It all started after a user of Twitter I will quote the deputy from Santa Fe speaking this Saturday on the Polino program, of which she is a part: "'LAM is looking for its little place little by little in America'. Granata minimizing the program, don't invite her anymore @AngeldebritoOk". It was then that the driver echoed the publication and wrote: "These three unhappy people are obsessed"Referring to Marcelo Polino, Amalia Granata y Mariana Breywho make up the radial cycle.
As if that were not enough, the same user cited a tweet from Radio Miter in which a phrase from the ambassador of Masterchef Celebrity on his radio show claiming that he had spoken with Marcelo Tinelli for a new project. "It's totally false, they never called it, the jury will be made up of musicians, number one @AngeldebritoOk has already given all the information, I kept throwing fruit @rodrigolussich"wrote the Internet user for the information that Rodrigo Lussich and Adrián Pallares had given in Show Partners (The thirteen). The drivers claimed that Marcelo Polino had been summoned by the driver for its renewed format.
Ángel de Brito saw this publication and quickly added a sharp edge: "All fable, invention of the ambassador without embassy".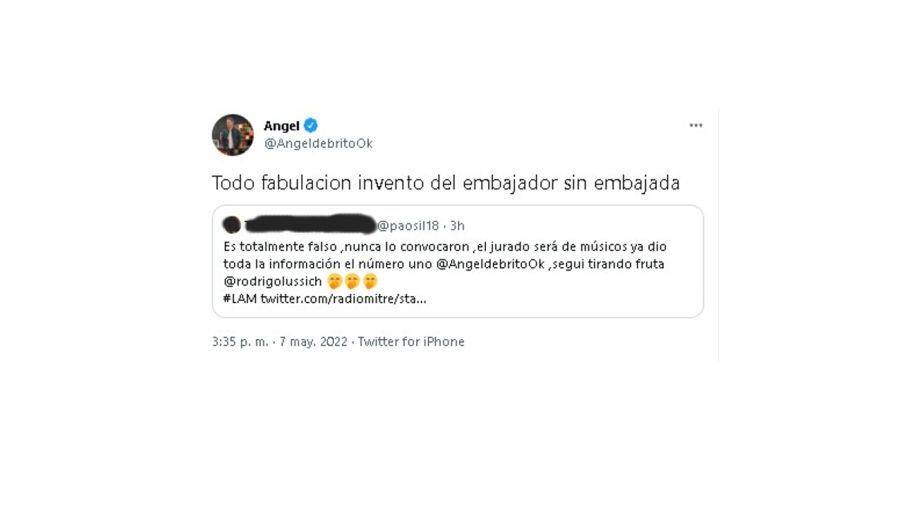 Ángel de Brito strongly dismissed Marcelo Polino in LAM
It is not the first time that journalists have crossed paths. At the beginning of April, Ángel de Brito did not miss the opportunity to target Marcelo Polino in LAMafter some spicy comments made by the driver of Polino Autentico.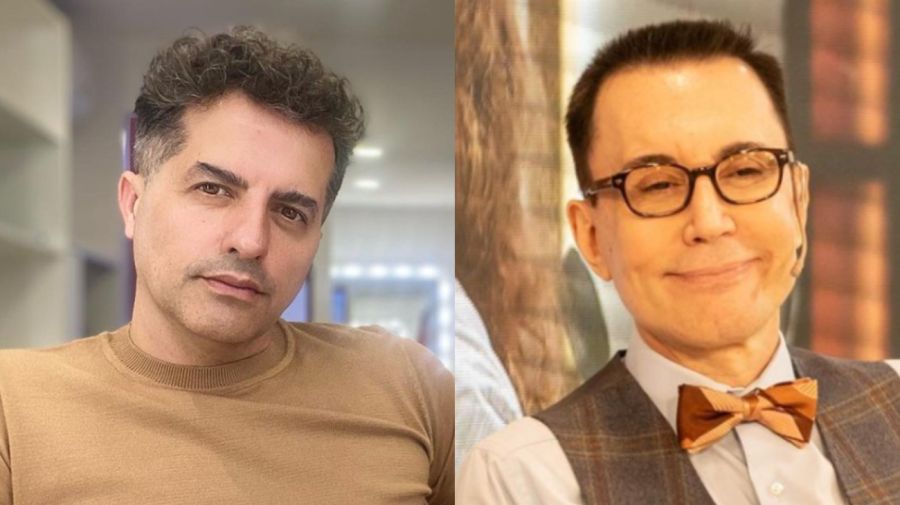 After having debated with his panelists the sayings of Polino, Brito He touched on a couple of more topics and made a PNT of a well-known jewelry buyer and although the topic of his colleague seemed to have been left in the past, when the advertising ended and before sending the court, Ángel expressed ironically: "Look, if Polino could do a PNT in a row".
What Marcelo Polino said about LAM
At that time, the journalist was accompanied by Karina Iavicoli y Mariana Brey and took advantage of the fact that they referred to the vacations of Amalia Granata in Israel, specifically when passing through the Wailing Wall, to throw a few sticks at Angel of Brito: "I asked her (Granata) to pray for me… Wear a red ribbon, the members, because you are up there today".
After that saucy comment, Iavícoli asked him to explain why they should protect themselves from things like envy: "What you're saying scares me. Are you saying that they're giving us a lot of bad vibes, Poli?", to which Polino replied: "My love, they are the number 1 entertainment program in the country, they are the kings of chimento, you know what? Put on a tape. Because you saw that there are many false events going around"In the background you could hear the voice of Breywho like Karina, was also an angel, and expressed with laughter: "Oh, I can't laugh anymore."
F.E.D.V
Image gallery