contents
On Sunday afternoon, 36.9 degrees were measured in the lowest Aare valley. This equaled the national June record of June 27, 1947 in Basel. A heat wave has been causing temperatures well over 30 degrees almost every day since Wednesday. Already on Thursday there were 36.6 degrees in Biasca.
So yes: the June record was not surpassed, but equalized. In the lowest Aare valley, 36.9 degrees were measured late Sunday afternoon. This means that the old record from 1947 was reached exactly, when 36.9 degrees were also measured in Basel on June 27th. However, the measurement technology back then was completely different and cannot be compared with today's instrumentation. With earlier measurement technology, maximum temperatures were automatically higher. During the last June heat wave in 2019, 36.9 degrees were also measured in Sion on June 28 and even 37.0 degrees on June 30. However, these values ​​were subsequently corrected downwards, since the station at Sion Airport no longer corresponded to the international reference.
Local Records
It was not only hot in the lowest Aare valley. More than 36 degrees were also measured in Sion and Neuchâtel on Sunday. In Neuchâtel, this meant a new local June record. There were also new local June records in Ebnat-Kappel/SG (33.0 degrees), in Fahy/JU (34.1 degrees) and in Payerne/VD (34.9 degrees).
The night of nights
Already in the early morning it looked like a record, as the night on Sunday was very mild. In numerous places there was a so-called tropical night. This means that the temperature did not drop below 20 degrees all night. In the foehn areas and in slightly elevated locations, the temperature sometimes did not drop below 22 degrees, such as in Bad Ragaz/SG and in Sevelen/SG or in Evionnaz/VS. There was also a tropical night on Lake Geneva and Lake Neuchâtel or on the Jura heights, for example in Rünenberg/BL. Even more spectacular than the minimum temperature was the situation at 4 a.m. in the morning. At that time, 28.5 degrees were measured in Gersau and 27.3 degrees in Sevelen.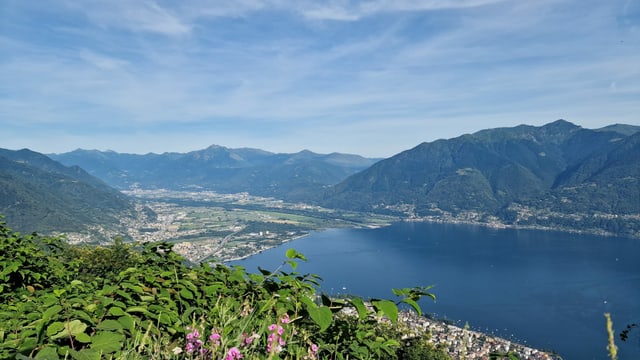 Day 5 of the heat wave
Sunday was already the fifth day of the current heat wave. Since Wednesday afternoon temperatures in Switzerland have mostly been above 30 degrees. There was a first foretaste of the heat wave on Wednesday afternoon in Sion with 34.4 degrees. On Friday it got extremely hot with a north föhn wind, especially in the south. With 36.6 degrees in Biasca, thanks to north foehn support, the highest June temperature was recorded in the south since measurements began. However, measurements have only been taken in Biasca since September 2017. On Saturday it was particularly hot in the north. In Basel, the thermometer showed 35.5 degrees. In some cases, even higher values ​​were reported, but these were not measured at an official station with a reference.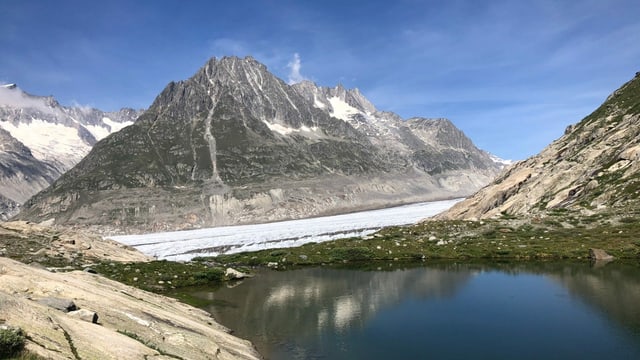 The hottest time of the year is yet to come
Absolute maximum temperatures in June are rather rare. The hottest phase of the year is usually only reached during the dog days between July 23rd and August 23rd. If you analyze the annual highs in Switzerland in the 21st century more closely, you can see that the annual highs occurred nine times in July, eight times in August and only five times in June, and the absolute highs were also clear in July and August higher than in June. For August, the absolute maximum is 41.5 degrees (2003) and in July it was 39.7 degrees (2015). The current temperatures are rather modest.
Where is the heat coming from?
Above days there was a low-pressure area in front of the Portuguese Atlantic coast, where the classic Azores high should actually be at this point in time. The consequence of this was that southerly currents could repeatedly set in from Spain to the Alps in the last few weeks. This brought the first hot days in Switzerland about a month ago. Spain has been suffering from constant heat for days. In the Seville-Cordoba area, temperatures of around 40 degrees were measured almost constantly over the course of a week, with maximum values ​​of up to 43 degrees. Since the low-pressure area shifted towards Biscay over the weekend, this heat was now moving towards the Alps. Since the sun is not quite as steep here as in Spain, the maximum temperatures were not quite as high. On Saturday, the center of the heat shifted from southern Spain to south-west France. 43 degrees were measured in Biarritz. But there were also 37 degrees near the Swiss border, for example in Colmar in Alsace. On Sunday, the heat shifted even further to the northeast. While it was already getting cooler again in south-west France, it was 38 degrees in Strasbourg in Alsace. It also got very hot in eastern Germany. 38.5 degrees were measured in Dresden.