The woman, who filed a complaint on the grounds that she was beaten by the police in Esenyurt, Istanbul, claimed that the doctor also attacked her at the hospital where she went to get a report.
Gökçe Yaşar said that he was taken to Esenyurt State Hospital to receive a report after the incident.
Here is the doctor himself Yaşar stated that he did not give a report of assault without examining him.I was told I just had a scratch on my nose. The doctor there said, 'What happened, you didn't liken it a little bit,' and walked towards me."
Saying that he was taken back to the police station later on, Yaşar noted that he left the police station at 07.00 in the morning and was able to get the assault report at Beylikdüzü State Hospital.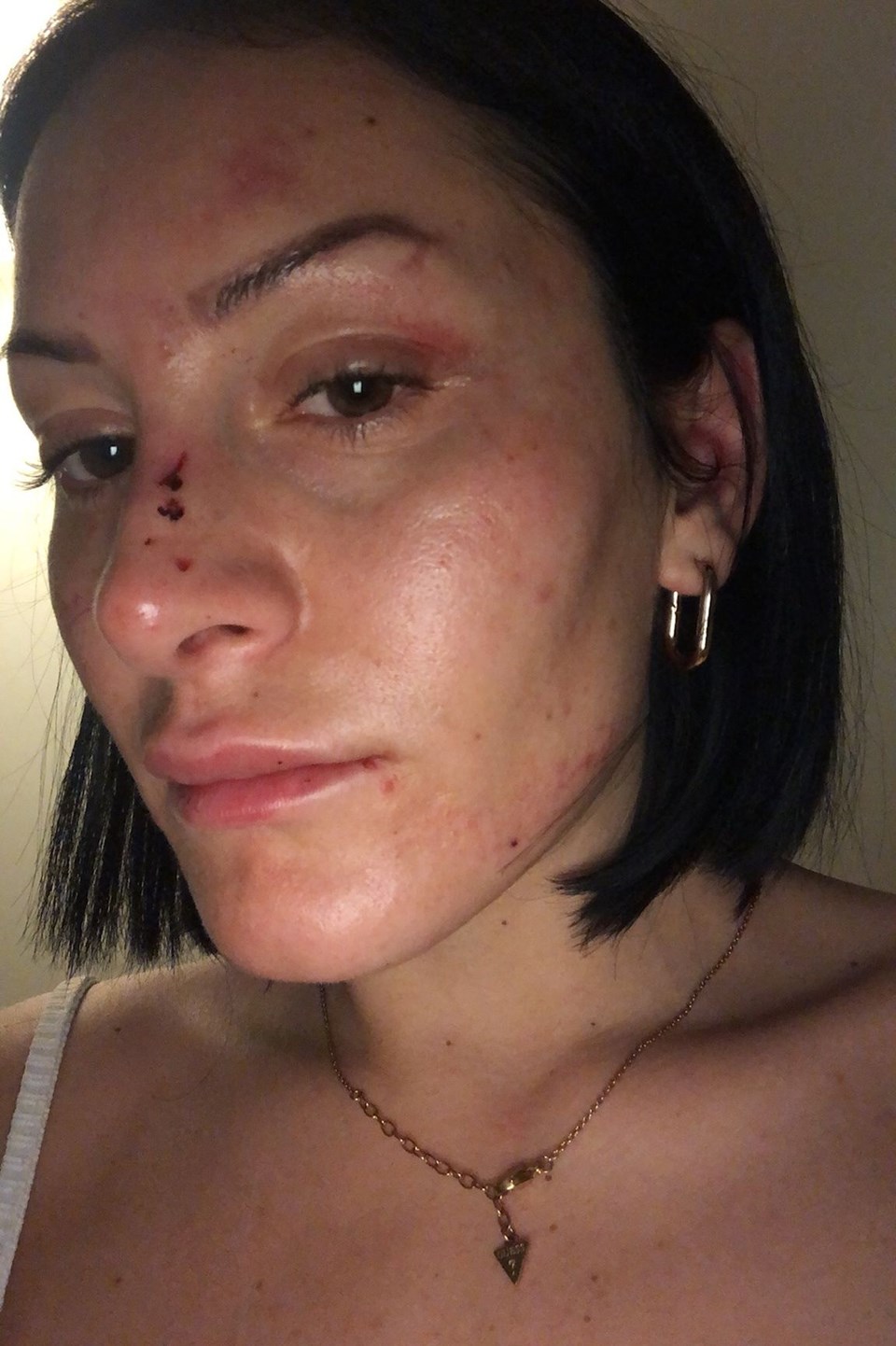 ESENYURT POLICE MANAGER SENT FLOWERS
Yaşar also thanked Esenyurt District Police Chief Recep Tepebaşı, who took care of him closely after the incident. Saying that flowers were sent to his house, Yaşar said, "It's not actually a reaction against all the police, but of course I don't want to defame the good ones because of the police who do not do their job well and abuse them, but I really think that such police should not work."
RESPONSE TO SAFETY'S DISCLOSURE
Yaşar also reacted to the "he was an alcoholic" statement made by the Istanbul Police Department.
"I absolutely do not accept the statement made by the Istanbul Police Department," said Yaşar, and continued:
"The alcohol rate is very low anyway. Besides, I didn't have a bag in my hand, I didn't hit him in any way. Besides, I was walking straight on the site, I didn't shout or call. I don't accept those accusations."
"BADED FOR MINUTES"
The incident occurred on December 20, 2020. Gökçe Yaşar, who said that he left his friend and went to his house on the site where he lived in Esenyurt, claimed that he was attacked by a police officer who asked for his identity card. Yaşar explained his experiences as follows:
"He asked where I was going, rudely. I told him I was going to my house. Later he got out of the car and asked me for ID. Of course, he curses me by the way. I said that I didn't have my ID with me and I was wearing shorts, that if we went home I could get my ID and change my shorts and go to the police station. I punched me. threw it and I fell to the ground. It sat on my rib cage and neutralized me."
Saying that he was beaten for minutes by the police, Yaşar said, "After a certain period of time, I lost my consciousness. Later, he put me in the team's car with reverse handcuffs. He also beat me in the team's car until I left."