International
Typhoon Saola made landfall in southern China early Saturday, weakened but still dangerous according to the National Meteorological Center.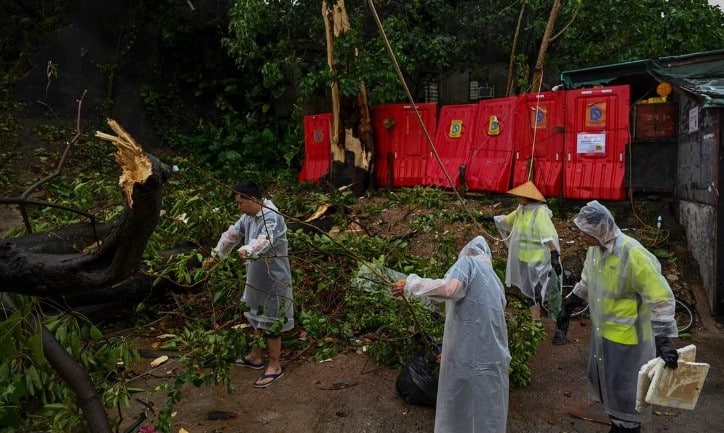 China.- El Typhoon Life made landfall early Saturday morning (local time) in southern China, weakened but still dangerous, since the heavy rain and strong winds forced the evacuation of almost 900 thousand people and paralyzed all kinds of activities in Hong Kong, Shenzhen and other cities in the southern part of the country.
For several days the authorities of the Asian country warned the population about the impact of the meteorological phenomenon, classifying it as a super typhoon and suspending business activities, transportation, and school classes.
It may interest you: Four dead and 48 missing from storms in China
The Guangdong Provincial Meteorological Bureau said the mighty storm entered a district on the outskirts of the city of Zhuhai, a short distance south of Hong Kong, at 3:30 a.m. The Hong Kong Weather Observatory downgraded to severe typhoon, but asked to keep vigilance before "violent winds and storms" and the risk of flooding due to the rise in sea level, which can reach a "historical record".
Now, it is predicted that the Typhoon Life move in a southwesterly direction along the coast of Guangdong at a speed of about 17 kilometers per hour, gradually weakening before returning to the sea.
The cyclone caused the evacuation of more than 880,000 people in two Chinese provinces, hundreds of canceled flights and several uprooted trees on the deserted streets of Hong Kong.
Follow more news like this in our International section
Workers stayed at home and the start of the school year for students in several cities was postponed until next week. Trading on the Hong Kong stock exchange was suspended on Friday and hundreds of people were stranded at the airport after ones 460 flights were canceled In this city.
The China National Meteorological Center projected that Saul could become the "most powerful" typhoon Recorded in the Pearl River Delta since 1949, however, the maximum sustained wind speed had dropped to 145 km/h by Saturday morning, so it is expected to continue weakening.
Source: Direct Line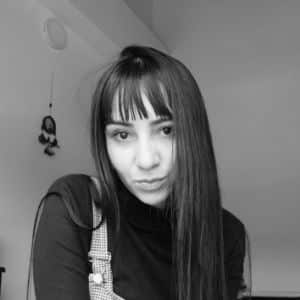 Alejandra Bedoya
Content Editor
Graduated in Philosophy from the University of Antioquia (Medellín, Colombia); She is dedicated to writing and editing content for digital media.
see more