From the birth of Emilio, in September 2021, in the house of the Cormillot, everything revolves around him. Both her parents the nutritionist Stephanie Pasquini (36) and the famous doctor Alberto Cormillot (83) like his brother Adrian (48)also a doctor, die of love for the little boy who filled the family home with joy.
The three men of the family posed together for FACES supervised by Estefi who organized the production and took care of every detail while she watched her little one enthralled 7 month old king. "She has us all in love. I love seeing him smile, play and interact with dad. Plus he's so good. He is a happy baby", says the excited mother.
For Adrian, Alberto's son like his sister Renée (54), the arrival of Emilio meant pure happiness. "From the moment Dad told me he was 'born', I felt genuine joy. My old man is zero football and zero formula one, so I would like to take him to see races, make him a fan of Ferro, if I can, and a fan of `The Ramones' (laughs). I am the older brother and I am very proud to have a little brother. Emilio is going to be very pampered by me. I have two twin daughters from my first marriage, Zoe and Abril, (21) and then I started a family again and Ema (12) was born and they make me very happy with my wife, with my older sister, Renée, I have a wonderful relationship but I had stayed with the desire of the little boy and now there is Emilio. I love him. And I plan to share the little games, the cars, the toys. Everything. Emilio made the Cormillots happy"says Adrián, who is a doctor and coordinates hospitalizations at the Dr Cormillot Clinic. In addition, he directs the project "Ja", an organization to prevent childhood obesity, He is a columnist for FM Rock and Pop and Metro 95.1, and is the face of the Regulip dietary supplement.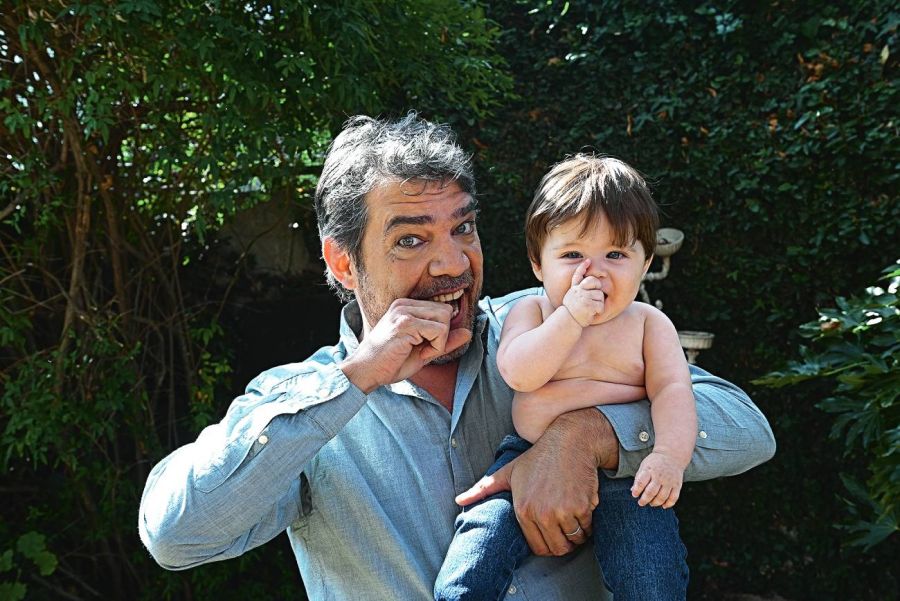 The day at the family home starts very early. at 4 in the morning Emilio he starts touching his mom's face because he doesn't want to sleep anymore. That does not coincide with the time her mother would like to wake up, but the baby's smile can do more: "I work in the morning with him, then the three of us have lunch with Alberto, we play for a while after eating until I start working again. In the middle of this, Emilio spends some time with his father and with the people who work in our house, with my parents, who come often. At night the three of us get together again to have an early dinner and then go to bed to be able to play with him for a while longer, on weekends everything is with him, it is very rare not to involve him in some outing, "says Estefanía, who looks more radiant than ever and a little thinner because although she feeds well, she breastfeeds him and is very attentive to her little one.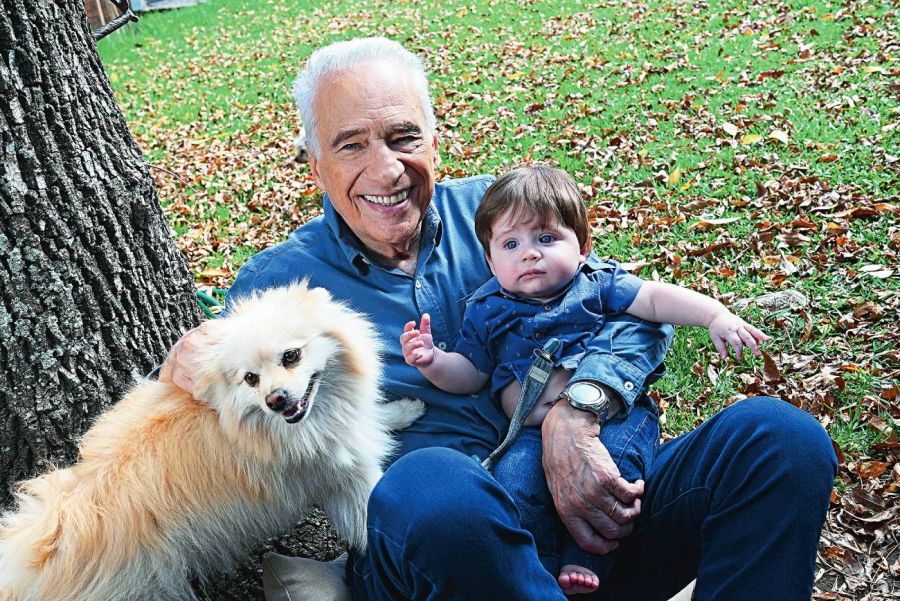 The morning is the time you enjoy the most with your baby: "When I wake up, the first thing I see is Emilio and all I have to do is look at him for a second and he starts to smile at me. It's the most beautiful thing in the world and the second moment is that of the night, the three of us already in bed, chatting, playing, laughing at all the strange and crazy things that Emilio does. It is something that I cannot express in words, "she recounts enthusiastically.
Estefania gave her baby her breast to this day and this month the boy started eating and as good nutritionists, his parents want him to try all kinds of food and the more varied the better. "We offer you fruits and vegetables. In addition to being careful that up to two years do not consume salt or foods high in sodium, no cookies or sweets with a high sugar content so that you do not have a preference for them and that you consume them when you start having birthdays or outings where we cannot select the most convenient foods, for now and luckily, we He likes absolutely everything we give him. They are happy. Alberto and I love playing with him, doing everything with him, luckily working some days from home allows me to share many moments with Emilio, if it hadn't been for the pandemic, I wouldn't be able to enjoy our son so much." , says the young nutritionist as she does not stop observing her son's every movement.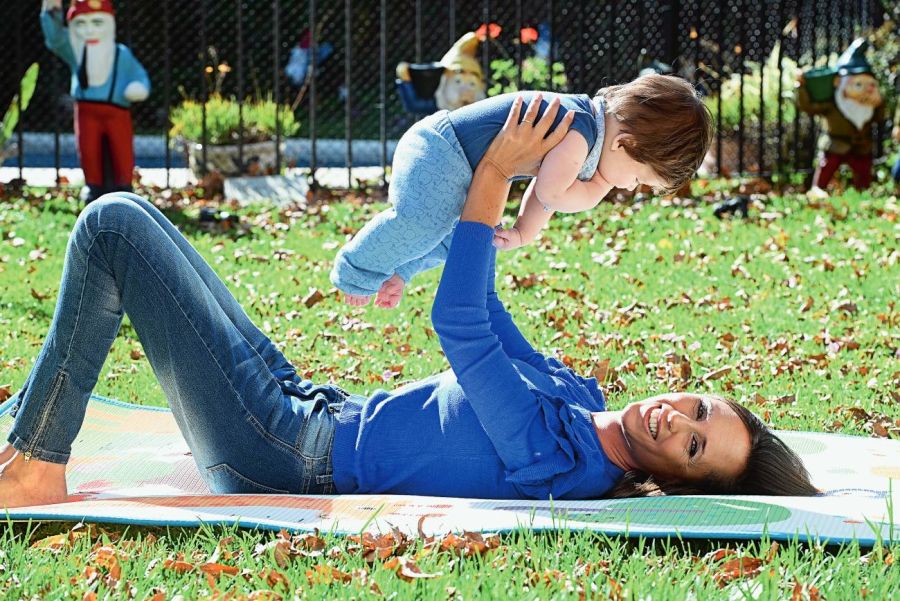 At only seven months old, when the baby sees his parents, he starts laughing, moving his feet uncontrollably, stretching out his arms and it's a party. She makes them feel immense love. He is very funny and his parents melt with love. At night he sleeps in his co-sleeping crib: "A little while ago we managed to get him to sleep there, I say that he didn't want to… Alberto says that I didn't want to, and when he wakes me up to breastfeed, when it's 4 or 5 I already leave him in bed because I love to sleep even if it's the last moment hugging him", says Estefi.
Emilio's toys are many, but his favorites are an "amigurumi" that his godmother, Caro, gave him in orange, who loves him, and an orange ball and a doll that Ana, the lady who works at home, gave him. "We play that he kicks the ball and someone is always there to save. My parents are enthralled with him. I say that the only thing that managed to 'displace' this only daughter that I am, was this only grandson (laughs). They adore him and he them. Particularly to my mother, I say that she was born to be a grandmother, I love seeing them in that role, they are a ten, "she says excitedly.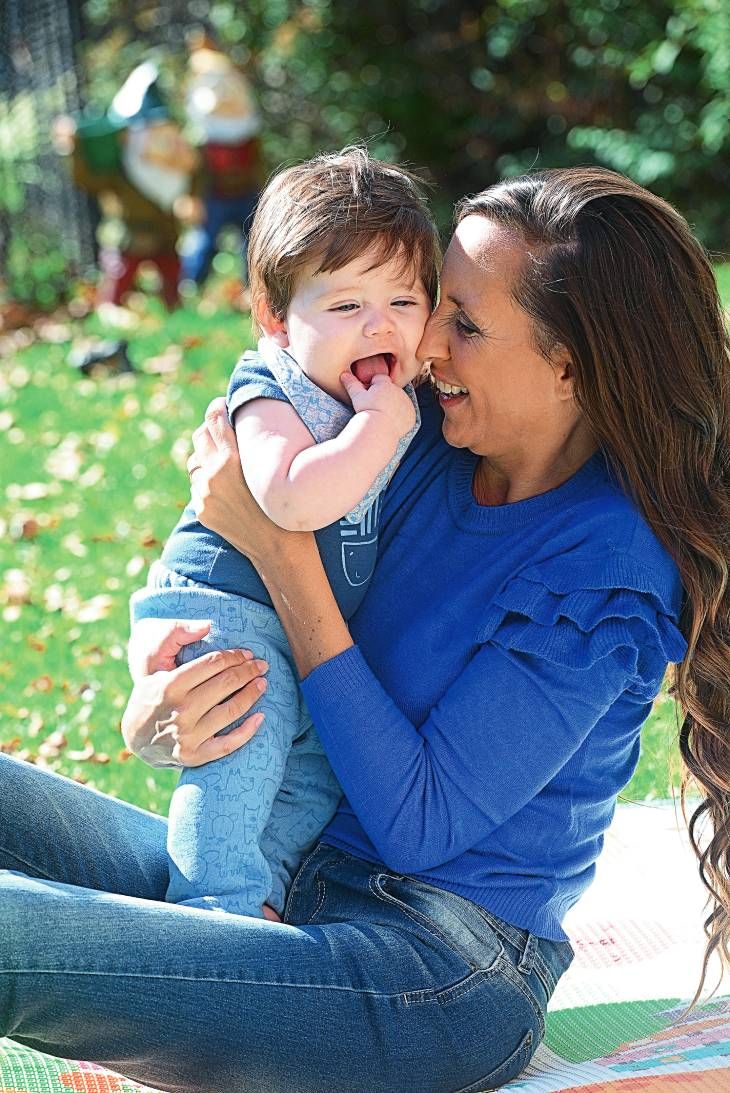 like every motherEstefania has fears regarding her son: "I have fears. To this day I wake up and I touch him to see if he breathes well, I'm afraid when I feed him that he doesn't chokeIt scares me to think that I am going to have to leave him tomorrow so that he can go out, go dancing and all the things that are completely normal but scary (at least to me) that something will happen to him, I know that You can't live in fear and I'm going to have to grit my teeth and let it be and I don't want to be paranoid with poor Emilio. So I already know that I will never sleep peacefully again and that I will have to do everything possible not to transfer my fears to him. The only thing that surpasses those moments is the pleasure of seeing how he looks at dad and me, how he stretches out his arms for us to lift him up. It gives me great pleasure to see him when he grabs his face. I love watching him sleep and when he interacts with dad. I am filled with love", Estefanía concludes.
Photos: Federico De Bartolo
Production: Alicia White
Thanks: @Luppina_bebes. Makeup @cynthiarojas mua. Hairstyle @Agustina_tmk for F. DE BARTOLO / PE @Silvinaroccisano with products @cosméticosemolan