Alexagate is said to calm down
If you are concerned that the Smart Speaker Amazon Echo is listening in secret, Amazonongate can help. Ultrasound drowns out the microphones. Instead of "Alexa" Echo listens to gossip commands.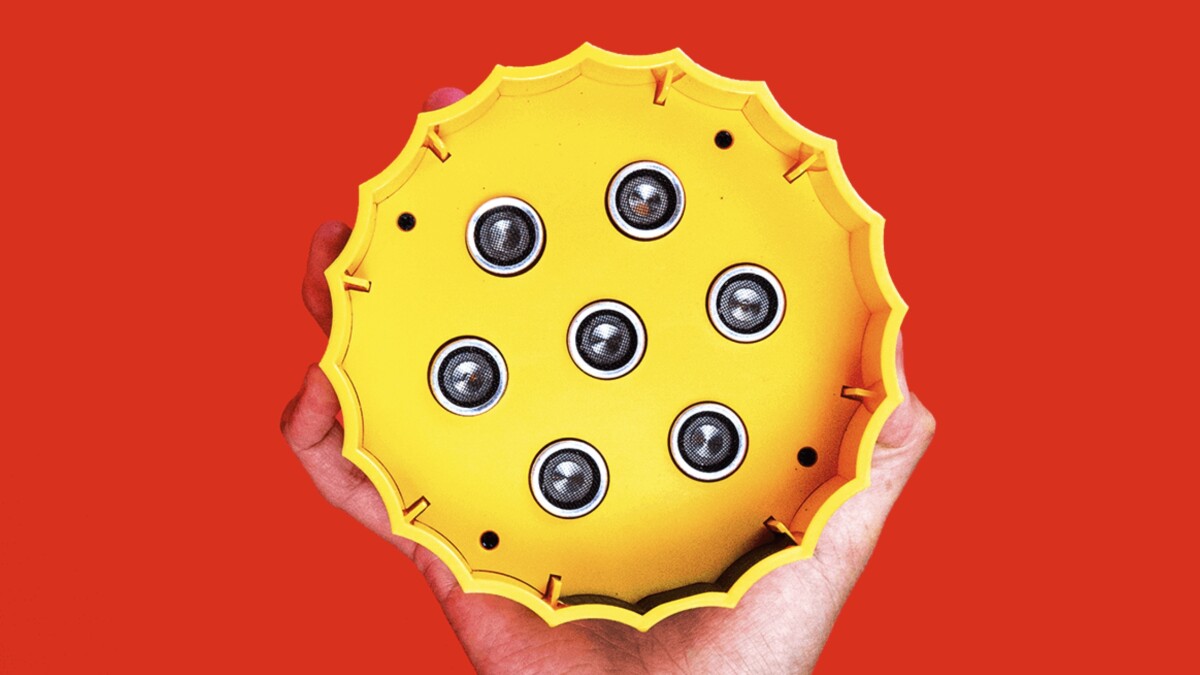 "Alexa, turn on the light". Smart speakers like Amazon Echo and others have long been part of everyday life in many households. With all the joy of the practical benefits, some owners simply cannot get rid of this oppressive feeling of being bugged.
Alexagate mutes Echo
Picture 1/5

Everything you need is included with Alexagate. Since the device … (Source: Mschf)
Like other solutions before, Alexagate starts at this point. The thesis: The mute button, which mutes the microphones and should prevent the lurking for the keyword "Alexa", is not to be trusted.
Compatible with Echo, Echo Dot and Echo Plus
Seven ultrasound speakers drown out microphones
Users don't notice anything
Clapping your hands three times activates the microphone
Like this bracelet, Alexagate uses directional ultrasound to block Amazon Echo's microphones. Best of all, ultrasound is imperceptible to human hearing. So you won't notice.

Since it makes no sense to put a smart speaker in the house, which can then be silenced by purchasing an accessory, Echo speech recognition can of course continue to be used.
Instead of lurking for the voice command "Alexa", an echo equipped with Alexagate only reacts to clapping in the hands. Clapping three times causes the seven ultrasound speakers to switch off and the built-in microphones to take commands as usual. Clap again then exits the mode. The device requires a separate power supply.
Buy Alexagate: price and availability

Interested parties can buy Alexagate on the manufacturer's website. The price is $ 99. There is also a FAQ with further technical details.