Ancient civilizations are full of unrevealed secrets, despite the innumerable discoveries throughout history, many of which have served to understand questions of modern technology and its survival. Now, the Egyptian Ministry of Tourism and Antiquities unveiled the alleged "geometric miracle".
In full search of the tomb of Cleopatra and Marco Antonioin the temple of Osiris in the city of Taposiris Magna, which was founded between 280 BC and 270 BC Ptolemy II, fruit of the love of the most famous missing couple of ancient Egypt, an architectural discovery left researchers speechless.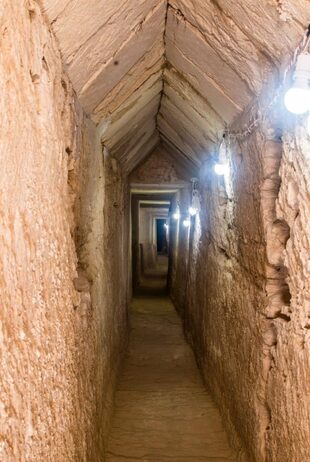 In November 2022, the Ministry in charge of evaluating the excavations carried out by Kathleen Martínez of the University of Santo Domingo in the Dominican Republic and her colleagues, notified the discovery of a structure 13 meters underground, in the grounds of the temple of Osiris. After 12 years of intense work, she found one of the milestones that could mark the 21st century.
Why is this finding so important? When the team managed to descend into the tunnel, they found a totally perfect construction despite the construction conditions of the time. As reported, was excavated along 1302 meters of sandstone and it is similar to the one found in Eupalinos, which refers to an aqueduct from the 6th century BC. C. on the Greek island of Samos. Although they are not the same, they warned that the engineering that was developed for its execution is impressive anyway.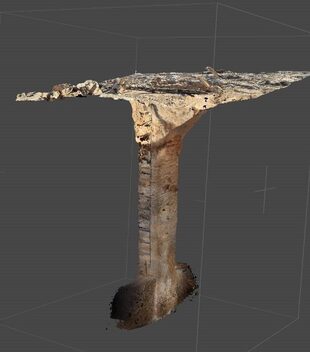 Thanks to the images recently published by the Ministry of Tourism and Antiquities, you can see a long path, with a solid and triangular roof on Egyptian stone walls. Kathleen reported that the tunnel is two meters high and that in certain areas its access is impossible due to the presence of water.
The truth is that this expedition is extremely important and exciting since the team of archaeologists senses that could be near the tomb of Mark Antony and Cleopatra. It should be remembered that both committed suicide separately after losing the fourth civil war against an army of Octavio in Alexandria, which sought to prevent the development of a new empire by the couple.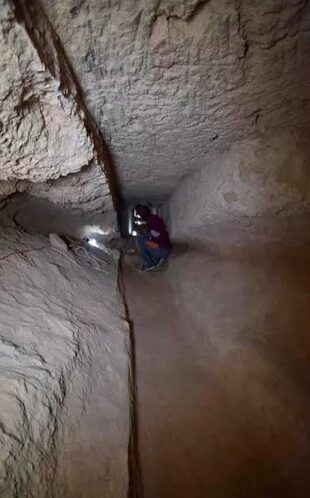 The temple where the excavation was carried out is very close to Alexandria and therefore it is presumed that the remains of the famous couple would be stored there. The next step will be to investigate the surrounding areas of the Mediterranean Sea since after successive earthquakes over the centuries, the structures vanished and many were swallowed by the waves. Without yet being certain that this is possible, archaeologists unwaveringly maintain the faith, since on the same ground coins and other objects appeared with the faces of Cleopatra as the last Ptolemaic queen of Egypt during the period 51 B.C. C. until his death by suicide in 30 a. C..
THE NATION