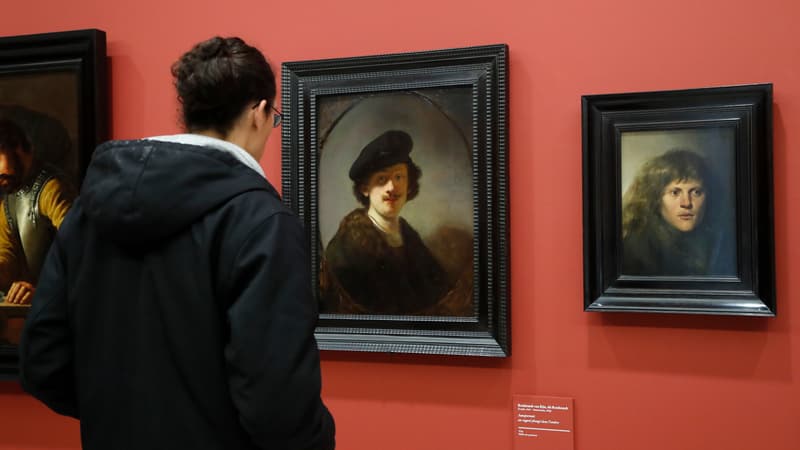 A self-portrait of Rembrandt is auctioned for between 13 and 18 million euros at Sotheby's.
One of the three self-portraits of Rembrandt held by an individual goes on sale Tuesday at Sotheby's between 12 and 16 million pounds (13 and 18 million euros), according to the auction house.
The 15 cm by 20 cm painting, signed and dated 1632 by the great Flemish master, represents him at the age of 26 in ceremonial dress, dressed in black with a felt hat and a large white lace ruff .
The painting was not authenticated until 1996, after an analysis showing that it had been made on the same oak wood as the support of a portrait made by Rembrandt of his friend Maurits Huygens.
The background hadn't finished drying yet
According to George Gordon of Sotheby's, the formal attire, unusual among the artist's dozens of self-portraits, suggests that he may have wanted to show himself in his best light as he courted the one who would become his muse and his wife, Saskia van Uylenburgh, in order to convince his parents that he was a good match.
Produced just after moving to Amsterdam, the painting could also serve as a calling card and show potential clients the painter's flourishing situation.
According to Gordon, it was completed in a very short time, as the background had not yet finished drying when the artist put his signature.
With a calendar turned upside down by the pandemic of the new coronavirus, Sotheby's has decided to hold a sale on a single evening bringing together more than 500 pieces from all eras, from old masters to contemporaries.