In theaters Wednesday, May 4, Doctor Strange in the Multiverse of Madness should allow a very large number of new characters (and old ones) to appear in the MCU. Presumably impatient, Marvel has just confirmed several rumors.
If you don't want to know anything about the second installment of Doctor Strange before its cinema release on May 4, we advise you not to read this article.
In Doctor Strange in the Multiverse of MadnessMarvel intends to use the multiverse to mix characters from different worlds, as in the last Spider-Man No Way Home. The first trailers have already confirmed that we will see several versions of Stephen Strange but were content with brief glimpses for the other characters, even if the theories have been circulating for several months.
In a new excerpt released on April 29, Marvel confirms two rumors in one fell swoop:
The Illuminati well on the program
At the third second of the new excerpt from Doctor Strange 2Mordo is heard saying " Stephen Strange, the Illuminati will receive you". Then follows a cutaway where we do not see who the members of this secret group are, even if we most certainly recognize the voice of Patrick Stewart who should indeed resume his role of Professor Charles Xavier , 22 years after the first X-Men.
This is the first time that Marvel has officially confirmed the existence of the Illuminati in the MCU. According to some rumors, a variant of Tony Stark, played by Tom Cruise, could also be in this super-team.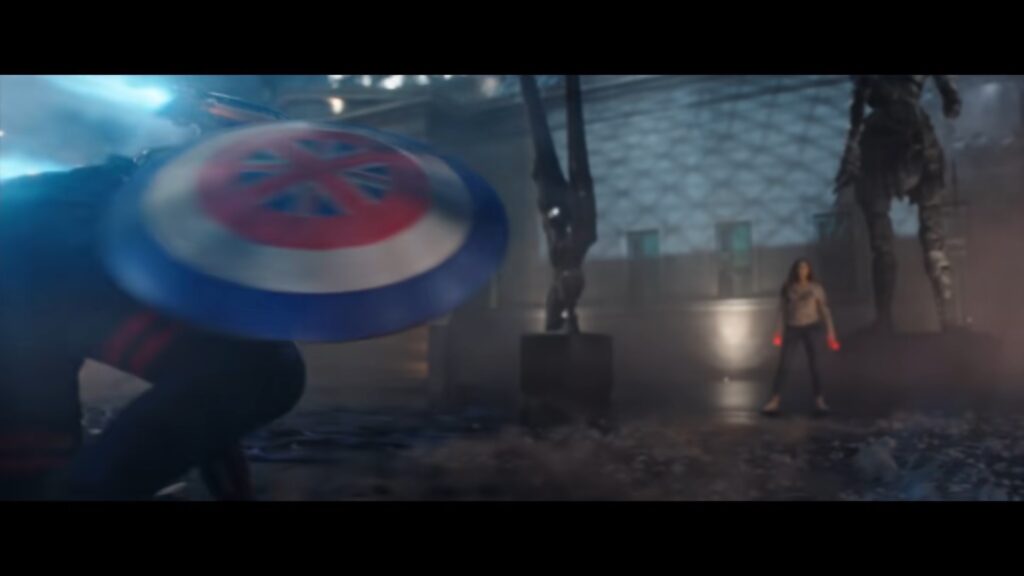 Captain Carter vs. Wanda
Finally, the video ends with a very quick overview of a confrontation between Wanda Maximoff and… Peggy Carter, in her Captain Britain version (or Captain Carter in the MCU, as we were able to discover in the What If series). Again, it's no surprise, but this is the first time that Marvel has explicitly confirmed its presence. A few days before the film's release, it's quite surprising.
How to interpret these self-spoilers, after months of keeping so many secrets? According to many rumors, other even more important characters could also be in the film. Maybe Disney, which owns Marvel, figured the Illuminati and Peggy Carter weren't the ones to keep the longest?