Eddy around Prince William's horse at the Queen's Parade rehearsal. Observers believe the animal was stunned, PETA speaks of possible "injury"
the essentials in brief
Prince William's horse did not appear to be in good shape at the Queen's Parade rehearsal.
Observers believe the animal was under heavy anesthesia.
An animal protection organization suspects a possible "injury".
Next Thursday, the Queen (96) celebrates her 70th anniversary of the throne. The big dress rehearsal for the military parade took place on Saturday. As a colonel, Prince William (39) checked whether the Irish Guards were ready for their appearance.
Dressed in the red and blue uniform of the Guard and the traditional black bearskin hat, the royal can be seen on horseback. According to information from the "Daily Mail", the dress rehearsal went smoothly.
But now the American animal rights organization PETA is stepping in and criticizing the British royal family. Accordingly, William's horse had lowered its head during the rehearsal. This could indicate that it was "sore or injured".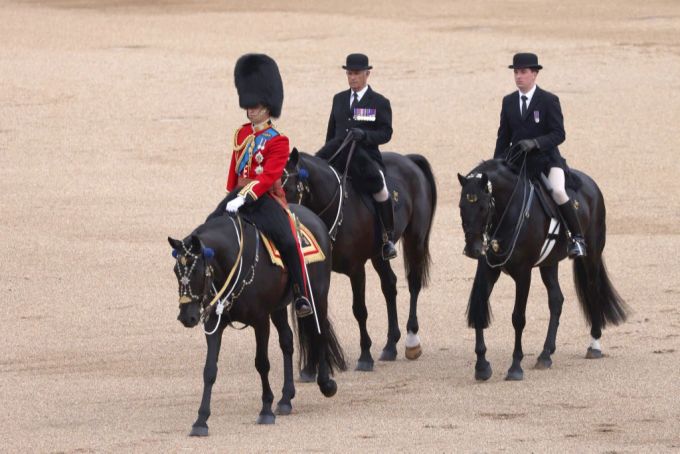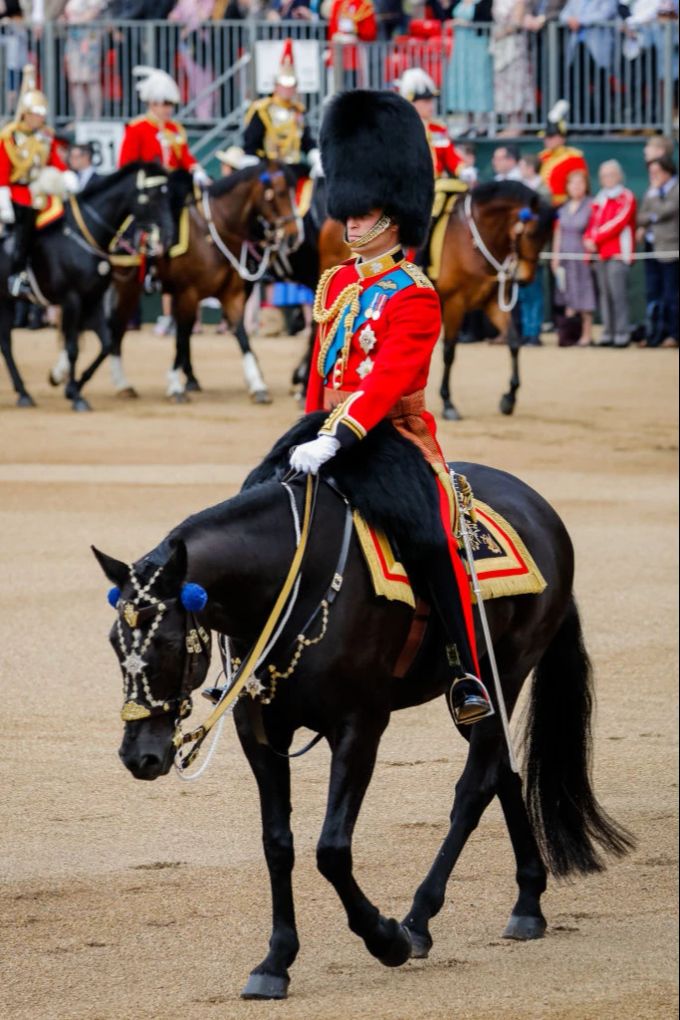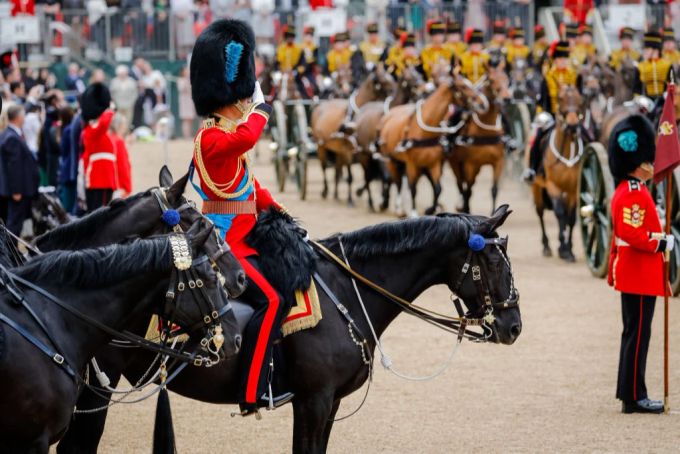 Military veterans, whose names were not mentioned, had previously expressed criticism. A source said: "William's horse appears to be under anesthetic. His head is on the ground. It's a shame."
According to the "Daily Mail", despite the speculation, it could not be confirmed whether something was wrong with the horse. PETA Vice President Elisa Allen said: "Horses are tense and easily startled by noise. It is known that the animals are sometimes given tranquilizers at public exhibitions."
Should the royals forego horses in parades?
It is not clear whether this applies to Prince William. "But horses should not be endangered in any way," says the animal rights activist. Just as the days of military action are over, the animals should no longer be exposed to such situations. "You put yourself, the rider and the public at risk of injury."
A spokesman for Prince William declined to comment on the criticism. Exciting: Household cavalry horses participating in such parades are specially trained. This includes, among other things, desensitization to noise and traffic. You also need to be able to stand still for long periods of time and get used to the weight of the extra equipment.
More on the subject:
Prinz William
Queen
---