Alexander Garnacho He is the young promise of Manchester United, the Hispanic Argentine is living his best moment and promises to continue growing on European pitches. However, his former coach, Jesus Adolfo Marcos revealed a little-known part of the player when he was a teenager and went through Atlético de Madrid. "He was a scoundrel and had no good behavior," he pointed out.
Jesus Adolfo Marcos directed to garnacho when he was 15 years old and played in the youth teams of Atlético de Madrid. The coach recalled his past and explained that the footballer was problematic. "I trained Alejandro, but they took me down. They told me they wanted me to train the best young player at the club. That was my mission, and also my biggest challenge", he stated.
"Garnacho was a 'street boy', from a Getafe neighborhood, and we immediately decided to transfer him to the club's hotel, because he was not a good student. He was smarter than the rest of the boys, but he became troublesome. He was a scoundrel and did not behave well inside the hotel. He would sneak food into the room, candy and stuff, and he would hide his phone and stay up late at night," he explained.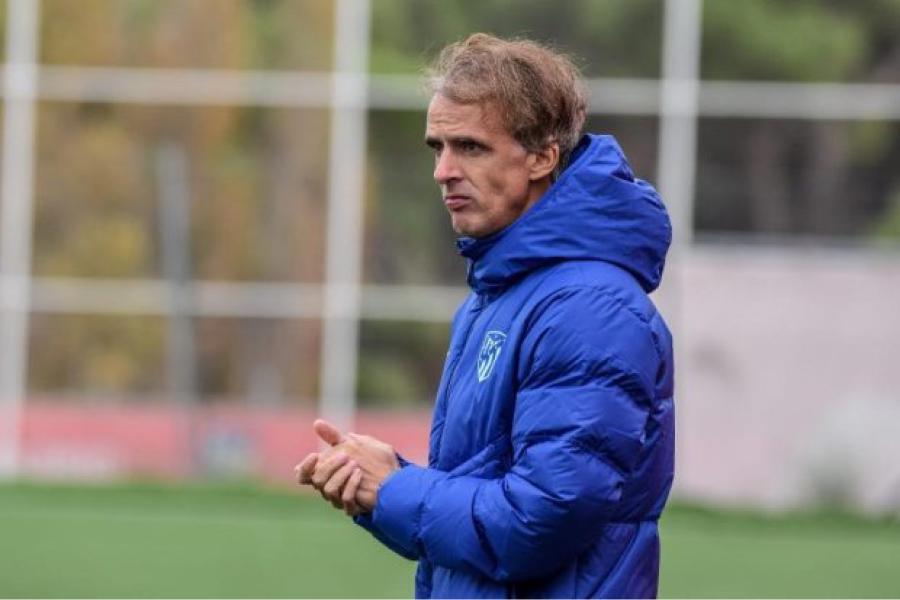 Jesus Adolfo Marcos (Photo: The Sun)
Garnacho's first match with Jesús Adolfo Marcos
with 15 years, Alexander Garnacho played his first game with Jesus Adolfo Marcos and it was far from a reassuring start. "We were playing in the Rayo Majadahonda field and I was forced to take him out after ten minutes due to an attitude problem. His instructions were to run and make an effort because they pressed a lot, but Alejandro did not make an effort at all, "he recounted.
But then he surprised everyone: "I replaced him and, in the first attack without him, we scored. We ended up winning 6-0 and the entire coaching staff expected a negative reaction from him, a complaint or indiscipline. But it was the opposite. Alejandro reacted with incredible maturity, he didn't complain and he worked very hard all week. He is a smart boy who knew he was wrong. He has that thing that special players have: they can be rebellious."
How much does Garnacho earn for playing for Manchester United?
At the moment, garnacho He charges $8,500 a week at Manchester United and with the offer to renew the contract that expires in 2024, the Argentine Hispanic would receive $24,000, that is, he would almost triple his earnings. All according to the information published by the British media The Independent. The attacker is the penultimate player on the Manchester United salary scale, only listed ahead of another youth: the Swedish Anthony Elanga who earns six thousand dollars a week.