For several days now, the public has been discussing an interview with Ivan Abramov three months ago. In it, the artist speaks negatively about women who, after giving birth, cannot get rid of excess weight.
"I immediately told my wife: I will change the attitude towards you by 100 percent if you get better. I may not be cheating on you, but, of course, I will treat you worse. This is normal – men are so created. Yes, people are so created – you like the picture. It is clear that you are a good conversationalist, you gave birth to two children for me, but in the world, just think how beautiful they are, "admitted the comedian in an interview for the Macarena YouTube channel.
do not miss"If my wife gets fat, I will treat her worse": the stars outraged the interview of comedian Ivan Abramov
After the interview, a scandal erupted on the Web. Ivan was accused of hatred of women, and they began to sympathize with his wife. But Elvira, unexpectedly for everyone, decided to intercede for her husband. On Instagram, Abramova began to argue with his critics.
"I also gained weight during my pregnancy. And no one said that the clock was ticking. Don't make a tyrant out of him! Yes, he believes that in a year you can get in shape. He wanted to convey this. I also think that it is possible, "Elvira said to one of the web users.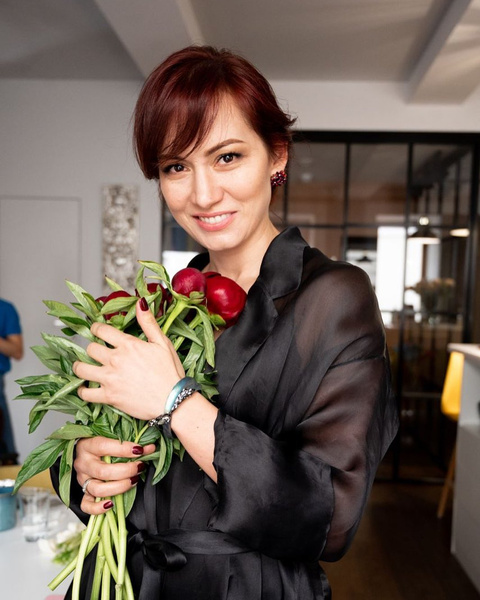 The woman also reminded the fans that as a child, Ivan himself was inclined to be overweight. In her opinion, because of this, the husband could develop complexes. Either way, Elvira doesn't feel hurt or hurt. On the contrary, she is ready to further defend her husband's position.
"I would answer you all with humor and sarcasm, but once you didn't understand him. Therefore, my advice to you is: channel your energy into personal relationships. Do not waste time walking in other people's houses. I know my husband very well and I love him! " – emphasized Elvira.
But the woman's subscribers were not convinced by her stories about a happy family life. Haters are still convinced that Abramov is putting pressure on his wife and is a tyrant at home. The artist himself, by the way, closed comments on social networks. But Elvira also found a logical answer to this. "He has no time to comment. I am afraid if you continue to sprinkle malicious instructive comments here, I will also have to fence myself off, "the woman said.
Not only ordinary Internet users, but also stars gave their negative assessment of Abramov's position. So, Ivan was condemned by Alena Vodonaeva, Ida Galich and even Rodion Gazmanov. Celebrities are sure that perfect appearance is far from the main thing that a modern woman can boast of.
Photo: Instagram