The US pharmaceutical giant, which was fined $2.1 billion in the past months after detecting carcinogens in baby powders. Johnson & Johnson Now he has announced that he has decided to collect sunscreens.
company owned Aveeno Protect, Refresh aerosol sunscreen with Beach Defense aerosol under the Neutrogena brand, CoolDry Sport aerosol, Invisible Daily Defense aerosol with UltraSheer aerosol Benzene was detected, albeit at low levels, in sunscreens. These products are not sold in Turkey.
Cerrahpaşa Medical Faculty Hospital Chief Physician and Department of Dermatology Lecturer Assoc. Dr. Zekai Kutlubay said that those who use this cream should not panic, and that it takes decades to be exposed to this substance for benzene to cause cancer.
Assoc. Dr. Kutlubay stated that under normal conditions, benzene is not used in the production process of sunscreens and said, "Of course, long-term exposure to it can trigger the development of cancer. The International Cancer Society, a subsidiary of WHO, has completely banned its use."
Assoc. Dr. Zekai Kutlubay
Chief Physician Kutlubay advised that those who already use these products should switch to other brands and said, "People who have used this cream in a box or in the last few months should not worry that I will get cancer. Because it takes decades of exposure to such substances to cause cancer."
MUST USE SUN CREAM
Stating that there are two types of sunscreen, one of them is physical protection and the other is a chemical reaction under the skin, it provides protection from the harmful effects of sun rays, Assoc. Dr. Kutlubay said, "There are substances such as zinc oxide and titanium dioxide in the protectors that we call physical sunscreens, which are mostly preferred in baby and children's products. These work by reflecting the incoming sunlight."
Kutlubay continued his words by saying, "The second type of sunscreen is actually chemical-based products. These include some sunscreens such as Tinorob-M and Tinorob-S. Their feature is that they absorb and absorb sunlight and prevent its penetration under the skin."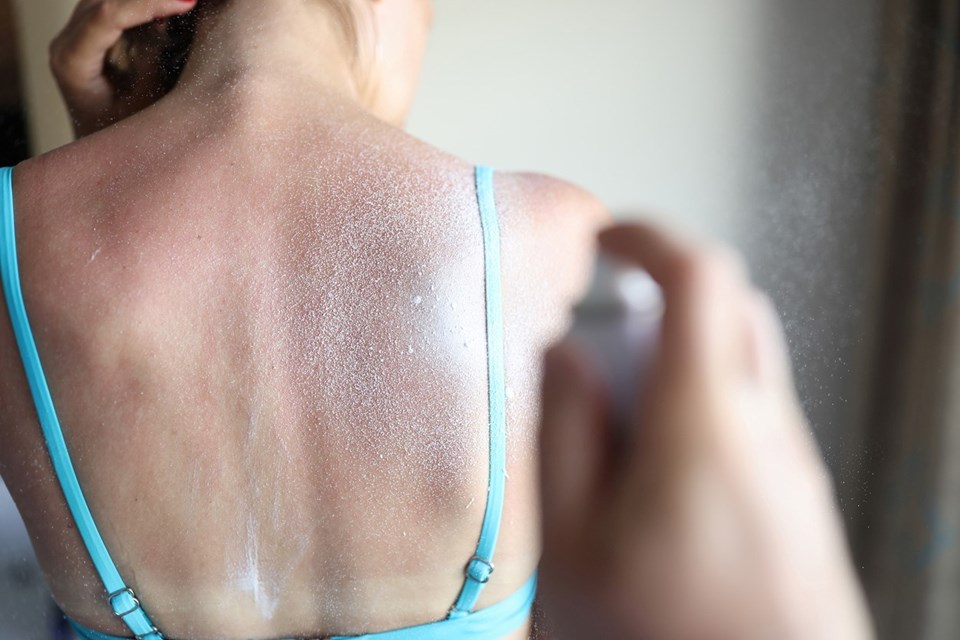 Noting that 90 percent of skin cancers are caused by the sun, Assoc. Kutlubay said, "That's why we have to be protected from the sun. People with type 1 skin color, who have colored eyes, red hair and light skin, are more likely to develop skin cancer. These people need to be protected from the sun very well," Kutlubay said.
THE IMPORTANT PROTECTION FACTOR
Associate Professor of Dermatology. Dr. Zekai Kutlubay stated that it is necessary to pay attention to the protection factor when buying products, "Sunscreen with 15 factor protects 95 percent. Sun cream with 30 factor protects 97 percent. Sun cream with 50 factor protects 99 percent. Therefore, using a sunscreen with factor 15 and above. "It is enough for us dermatologists," he said.
Kutlubay said, "Sunscreens protect from the sun for three to four hours on average, if the water does not touch, if you do not take a shower, etc., it should be applied again after 3-4 hours."