By Claudio Rodríguez Kiser / [email protected]
The turns of life. The blows of life.
At the age of 16, when he wanted to replace Pablo Molgatini in the Villa Miter goal, Germán Mondín decided to bet everything on music.
A serious accident, which occurred in May 2009, marked a before and after in his "new" life, since in addition to being close to losing it, he had to go through innumerable painful situations that even led to the possibility of amputating one of his legs.
Days ago, Germán made news again, although this time not for a sad episode, but for allowing his 85-year-old grandmother Elidia "Lidy" Luque, who suffers from Alzheimer's, to enjoy her music again, after more than 100 days. quarantine.
The video of the grandson playing guitar and the "nona" applauding toured the country and taught us that there are different ways of being with those who are suffering the most from this pandemic.
Germán told The new one. how the idea of ​​the "serenade" arose – as the national media called it – and he recalled his struggle not to lose his leg.
"My mom made a video call with my grandmother and she almost didn't recognize her, although in the few moments of lucidity, she was sad because we didn't visit her and she didn't understand what was happening. That day she told him that 'cute little eyes were coming', so I called her to see if it was better for her, "the story opened.
Germán, who also works at the Hogar Belén where his grandmother is, decided to call the owner of the nursing home, to sing to him on the sidewalk, with the necessary prudent distance and a nylon on the door.
"El Hogar has a long hallway, so my grandmother was sitting about 6 meters away and I stood at the stonemason to sing to her with the guitar. My goal was to 'get up' the grandmother, because I went every Saturday and there she and all the other grandparents had very beautiful moments. In fact, my grandmother hardly speaks because of diabetes, and with music she connects, "he said.
And he detailed: "Since it was a national date, I decided to sing Luna Tucumana, Humahuaqueño, which is when they always make party favors in the workshops, Cielito Lindo, who she likes very much, and, finally, Sin Azúcar, which is a song that I composed my grandmother in this quarantine. When she saw me she said hello and when she sang she was excited ".
Taking advantage of the fact that he cannot be with his band, Germán used the time to compose songs, among which is Sin Azúcar.
"I always had complicity with my grandmother. In fact, I think at one point she broke and when it happened to me, her voice appeared. There was a very nice connection. Although she always worked as a hairdresser at Villa Libre, she always liked music and learned piano. When I was big, I could buy an organ that over the years ended up giving it to me, "she said.
"For me it was a very emotional moment, because I had not seen her for more than 100 days, although it was still what I did every Saturday with her and the other grandparents. The message that I would like to leave is that the grandchildren do not break with that chain of being able to spend moments with our grandparents. As much as they are with 20 other people, they are sentimentally waiting for us to visit them, "he added.
He commented that "the owner of the Home when I left told me that my grandmother had been very happy. I think she lived it even more joyfully than I did. "
At the same time, he gave his opinion on the outbreaks of infections that occurred in other nursing homes in the city.
"The Homes where I work closed their doors the same day that they canceled classes. Honestly I am very afraid of this whole situation. With my wife we ​​work at home and we are "devoted" to quarantine because there are people who are dying and grandparents are the ones who suffer the most. So I repeat what a doctor said: 'The best vaccine is human consciousness,' "he said.
On the national repercussion that the video had, Germán said that "I did not expect it because it was not my intention and, also, because when people started to stop and film me with their cell phones, they gave me something to say to me in the schools where I work "
Germán was interviewed, among others, by Maju Lozano on Canal 9 in Buenos Aires and then calls came from Corrientes, Jujuy, Santa Fe, Pinamar and other cities in the country.
"At 16 I was playing soccer in the Fourth of Villa Miter and I really liked sports, but I grabbed the guitar and started composing. I have been doing this for 20 years, although I never imagined that by singing to Grandma they would start to know my music. I managed to pass the 1,100 reproductions of my songs, when before I did not exceed 100 ", he explained.
"My product is for all ages, because it is pop and can be heard at any time of the day. Music today allows me to work in two schools, a garden and in the three nursing homes, where the workshops are currently suspended, "he added.
"Thanks to music I was able to go back to work"
On May 24, 2009, Germán was on his motorcycle to work when a car hit him at the intersection of Bermúdez and Láinez, in the Anchorena neighborhood. It was an episode that forever changed his life.
"I was able to be born again, thanks to the help of my family, my wife, my friends and the great doctor I met in Rosario, Dr. Jorge Bichara, who really saved my leg, when it was about to be amputated," he said.
He spent 4 years walking on crutches, a situation for which he composed the album "Amuletas", which "leaves a message of resilience, of not staying in bed, but trying to fight it. I even wrote a song when I was in the ambulance on the way to Rosario. "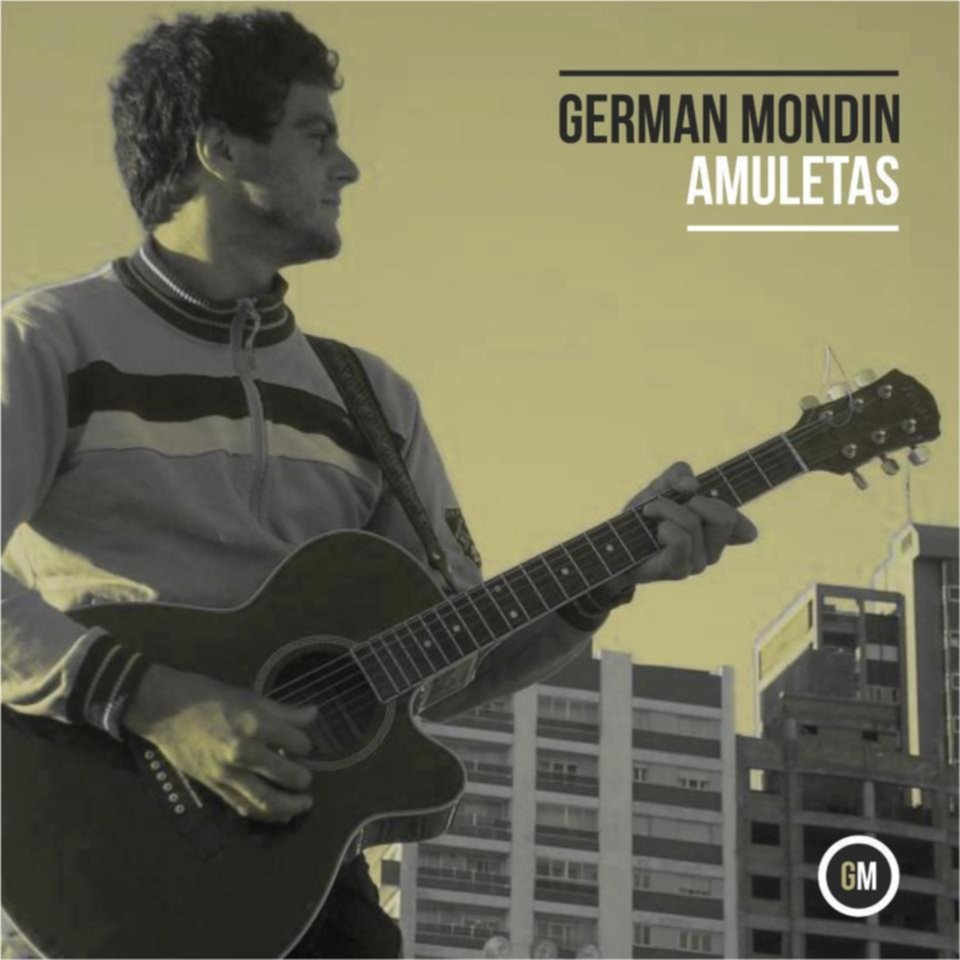 Germán entered the operating room 12 times to try to rebuild his leg. The accident sustained a fracture at the base of the skull – the strong blow to the gutter cord cracked the helmet – and an exposed fracture of the tibia and fibula.
"I spent seven days hospitalized in Intensive Care and four in Intermediate Therapy, although later they sent me to the Plaza de Rosario Hospital, where on the 35th day of hospitalization I was discharged to return to Bahia," he recalled.
"Last year, what had gone wrong refractured me and I had to go back to the operating room, but now it was very good, I no longer limp and it doesn't hurt. Is incredible. It was very difficult, because when they were going to amputate it, because of an infection inside, the doctor reconstructed it and with an allen-type wrench I was stretching the bone until it reached length. What they did last year was remove a piece of my hip, put it on my foot, and it looked great. Bichara messed with my leg as if he were the son, there was an excellent relationship with him and his entire team, "he said.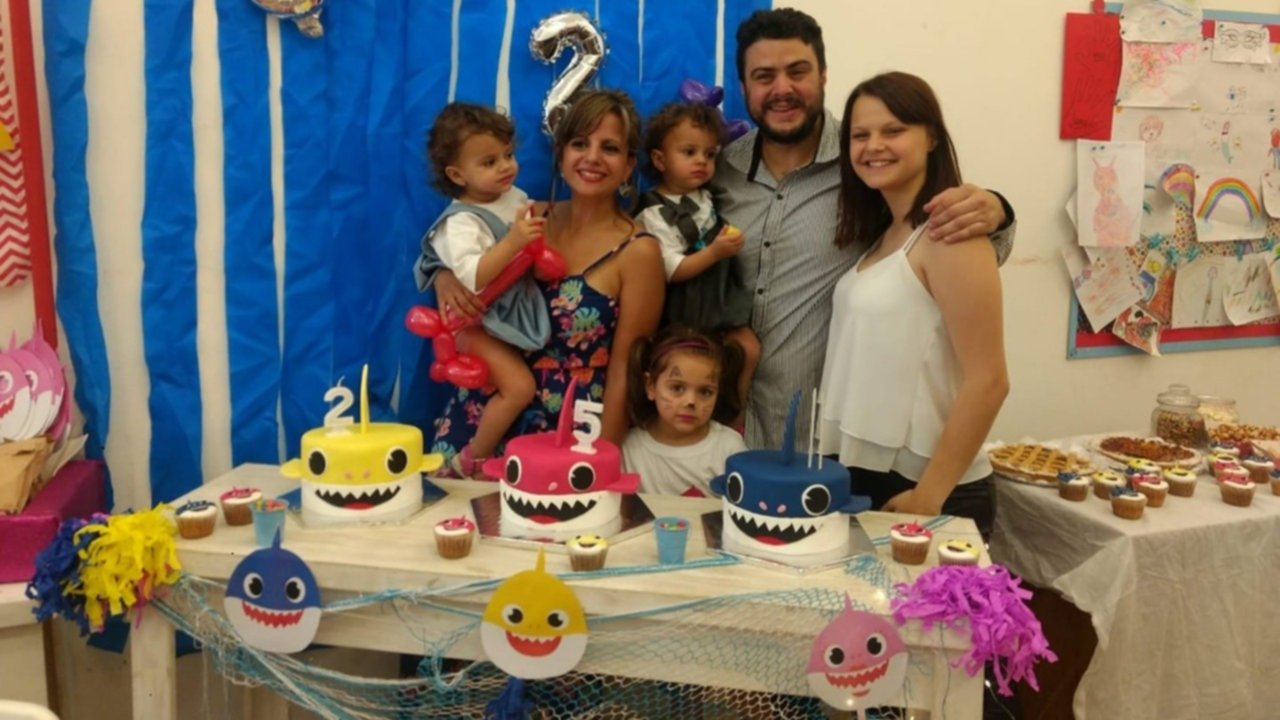 Germán, as a couple with Nair, and father of four girls (Maia, Zhoe, Lupe and Ambar), worked at that time as director of retired choirs and giving music in special schools, where "he could do seated work without exposing his leg."
"When I finished the treatment back in 2013, I could no longer work as a hardware dealer as I did before the accident, since I couldn't lift a bag of cement. That is why thanks to music I was able to go back to work ", she closed.
Virtual recital
On August 14, Germán Mondín will give a concert through the Virtual Theater. It will be from 21 and those who purchase a ticket will have two weeks to listen to it.
To obtain the ticket you must go to www.bahiavirtual.com.
Meanwhile, Germán can be found on Spotify at https://open.spotify.com/artist/40cO9QAefzfYv9zW2weC0X
.