95 million voters were called to the polls this Sunday to renew Parliament. But the campaign was marked by a record number of candidates assassinated: 36, tWe fell under the bullets of the drug cartels.
Polling stations opened at 8 a.m. local time (1 p.m. GMT). They will close at 6:00 p.m. (11:00 p.m. GMT). 95 million Mexicans vote for a new Chamber of Deputies, some 20,000 regional posts, 15 of 32 governor posts, 30 local congresses, 500 deputies, and 1,926 mayors.
This is a crucial test for AMLO, Andres Manuel Lopez Obrador, the left-wing president, 67, who is trying to retain control of the House.
---
►►► Read also : Mexico: damning report reveals potential pedophile network in schools
---
"The stake is neither more nor less than the future of Mexico", says Pamela Star, professor at the University of Southern California noting that "voters will have to choose between two visions of the future for Mexico: that of AMLO reforms or a return to an older policy."
No threat, direct execution
If the eyes are on Mexico, it is not so much for the elections, but for candidates who are victims of drug cartels.
The electoral campaign is taking place in a climate of uninterrupted violence. Some 91 politicians have been assassinated since the campaign began in September. Of these, 36 were candidates or in the process of being appointed, most aspiring to municipal office.
Braving the danger, several silent marches were organized to pay tribute to the candidates who fell under the bullets, such as Abel Murrieta Gutiérrez, assassinated on May 13, 2021, while distributing leaflets in the street.
On condition of anonymity, several people who knew him paid tribute to him: "He was a very precious person. I worked with him. I am devastated by his death, we are all outraged and that is why we are here." Or : "It's sad, it's lamentable, it's a whole country that is suffering."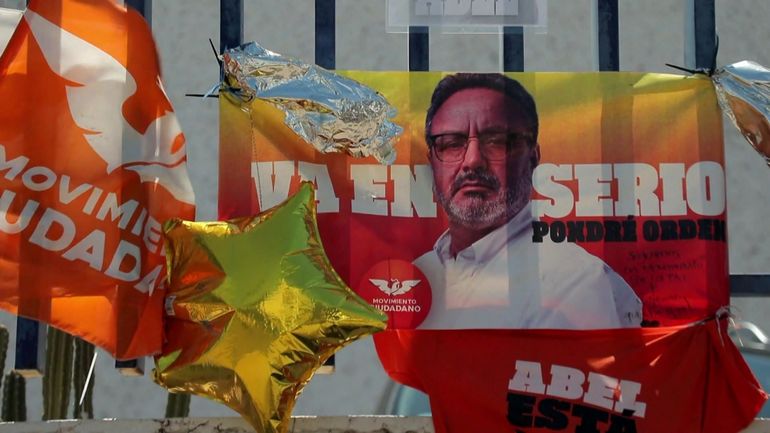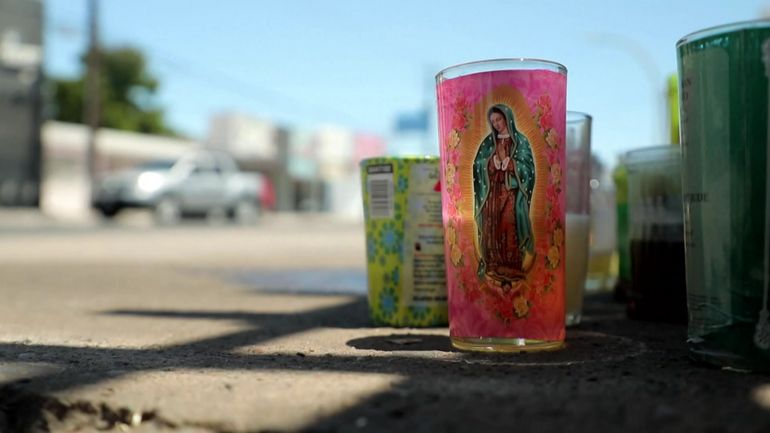 More than 750 assaults
There are also more than 750 assaults. Like that of Juan Salvador Camacho, a candidate for President Andres Manuel Lopez Obrador's party. His captors even released a video in which they are seen removing the rope they had put around his neck for eight hours. He will be released when his family has paid a sum of 12,000 euros.
Of course, political assassinations are not new. "Already in the era of the single party [le PRI, de 1929 à 2000], Opponents were killed"explains to Ouest-France Paolo Palacios, of the anti-corruption NGO Transparencia mexicana.
"The paradox is that today we find increased violence with the proliferation of parties", adds Anel Ortiz, political scientist at Ibero University in Tijuana. "Pluralism has fueled local conflicts on which drug cartels thrived. The fragmentation of cartels into subdivisions is also a factor. Narcos influence where state control is weak."
---
►►► Read also : How drug cartels are profiting from the coronavirus outbreak in Mexico
---
Since 2006, when the government launched a massive military operation against the drug cartels, blood has continued to flow in Mexico.
Friday evening, René Tovar, candidate for mayor of Cazones de Herrera, in the eastern state of Veracruz, was shot dead. This crime comes on top of the kidnapping of Marilu Martinez, candidate for mayor of Cutzamala de Pinzon (Guerrero, south), and the disappearance of Leonardo Torres, candidate for mayor of San Francisco de Borja (Chihuahua, north).
Since the government's launch at the end of 2006 of a controversial anti-drug military offensive, Mexico has recorded more than 300,000 assassinations, according to official figures, mostly attributed to organized crime.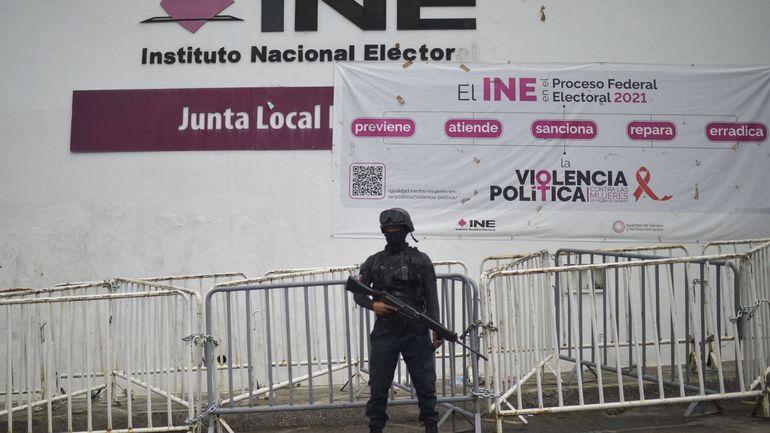 A test ballot for AMLO
AMLO claimed that the ballot would be conducted safely despite attempts by the cartels to influence the outcome of the ballot.
According to polls conducted by the Mexican institute Oraculus, his ruling party could lose feathers in the poll, going from 333 to 322 seats. For the opposition, the president mismanages the Covid 19 epidemic.
This country of 126 million inhabitants has nearly 229,000 deaths. The death rate is the fourth in the world in absolute numbers.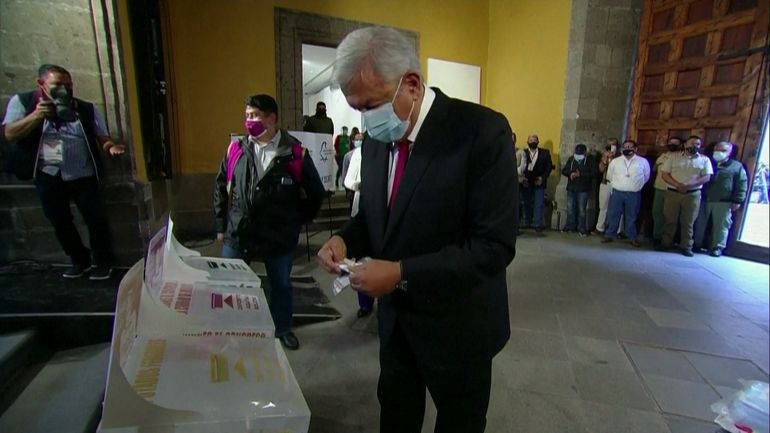 5-6 things to know about Mexico
1. The country is the second largest economy in Latin America.
The most populous Spanish-speaking country with more than 126 million inhabitants, this mountainous state, bordered by the Atlantic and the Pacific, suffers from strong seismic activity (more than 10,000 deaths in 1985).
Neighboring Guatemala and Belize, Mexico also shares more than 3,000 kilometers of border with the United States, which former US President Donald Trump had promised to close with a wall to block illegal immigration from Central America and the United States. entry of drugs.
In 2020, Mexico saw its GDP fall by 8.2%, according to the World Bank. Money sent by Mexicans living abroad, notably to the United States, reached more than $ 40 billion last year, helping to cushion the economic impact of the pandemic, in a country where more than half of the inhabitants live below the poverty line.
Mexico, which has not limited tourism despite the virus, was the third most visited country in the world last year, but the number of tourists fell by 45%.
2. The first Mexican president of the left
In 2000, the election of the conservative Vicente Fox interrupted the hegemony of the PRI, which regained power in 2012.
Andres Manuel Lopez Obrador, elected in 2018, is the first Mexican president on the left.
3. Corruption, thefts and kidnappings…
Mexico is currently one of the most dangerous countries in the world for journalists with more than 100 assassinations since 2000.
Other homicides relate to fuel theft, kidnappings, extortion … Among the most dangerous places, the seaside town of Acapulco, previously popular with tourists.
The country also suffers from endemic corruption, ranked 124th in the world by Transparency International.
4. Tourism and a very rich historical heritage
Mexico is full of vestiges of pre-Columbian civilizations such as the Mayan site of Chichén Itzá or the pyramids of Teotihuacán. Excavations in Mexico City, built on Aztec ruins, regularly allow archaeological discoveries.
5. Cinema, art: these actors and painters were born in Mexico
The country gave birth to painters Frida Kahlo and her husband Diego Rivera, as well as Nobel Prize-winning writer Octavio Paz.
Several Mexican comedians have made international careers, such as Salma Hayek, Gael Garcia Bernal and Diego Luna.
Their compatriots Alfonso Cuaron, Guillermo del Toro and Alejandro Gonzales Iñárritu won the Oscar for best director.