Right now, AliExpress is running a big summer sale 6.18, in honor of which you can catch not only great discounts and seller coupons, but also the lowest rate in the last 3-4 years.
Such prices have not been seen for a long time. It's time to choose and buy! All the best are already in our selection and Telegram channelwhere the hottest discounts have already been published.
The simplest and at the same time the most popular robot window cleaner from AliExpress.
Known by many names. Works well, consumables are available, copes with the task perfectly.
Price: 7641 4355 rub.
Adequate replacement for inadequately expensive JBL portable speakers: a full-fledged stereo is created by 2 full-range, 2 high-frequency and 1 low-frequency speakers.
Sounds great at 30 watts. There is support for all the necessary codecs and even a Hi-res certificate. It also works up to 12 hours on a single charge.
Price: 7193 5179 rub.
The simplest room humidifier with beautiful lighting. Can be used as an aroma diffuser.
Price: 1000 557 rub.
4. Xiaomi automatic umbrella
An umbrella with a reverse dome leaves the owner dry even after heavy rain – it does not drip from this.
And he also has a flashlight in the handle, a proven Japanese mechanism and a very dense fabric with impregnation.
Price: 1528 642 rub.
Advanced DVR – one of the best in its class. Copes day and night, there is a parking mode, built-in GPS.
In the same lot, options are available with a rear-view camera or a camera to record what is happening in the cabin.
Price: 6864 4062 rub.
Google-certified compact stick set-top box with official support for all TV apps and the ability to decode regional content.
Able to "digest" 4K with HDR10 +, and uses HDMI 2.1 for streaming.
Price: 2785 2228 rub.
7. Edifier Wireless Headphones
A new model of hybrid (combines dynamic and reinforcing speaker) Bluetooth headphones from a Chinese brand known for its mobile accessories.
Unlike the already popular budget models, here is "full stuffing": a unique design, advanced ANC with noise reduction up to 42 dB. Even support for the LHDC codec was not forgotten.
Price: 8684 4800 rub.
Very successful sneaker for running and everyday wear with a branded multi-layered 3D printed sole.
They breathe, easily adapt to the foot, the block is comfortable. I ran 3 seasons, the quality is excellent (there is something to compare with).
Price: 3843 1998 rub.
A solid and very popular brush that helps to follow the process. Works no worse than ORAL-B, costs less.
I recommend purchasing an extended set with spare brushes (Dupont bristles, by the way).
Price: 2000 1270 rub.
One of the simplest and most effective ways to build home video surveillance. Works through Chinese servers, but!
The rotary module provides a 360-degree view, shoots 2K on a USB flash drive or broadcasts via Wi-Fi. Well, again, the model is proven.
Price: 3368 2122 rub.
11. Rojeco automatic feeder
The smart feeder allows you to dispense food to your pet in manual or automatic mode.
The setting takes place in a special application. There is an option with 2 bowls and independent serving.
Price: 4000 2267 rub.
One of the most advanced car assistants: a powerful emergency start battery can work as a starting generator and power bank.
In addition, the manufacturer placed in the same housing a fairly powerful tire inflation pump. Suitable even for SUVs and light trucks.
Price: 14908 5516 rub.
The most compact grill on AliExpress. When folded, it fits into a compact tube; when unfolded, it allows you to place a frying pan or a kettle.
It is made of thick stainless steel rods, so it washes well and lasts longer than popular offline options.
Price: 1146 733 rub.
14. Anker Wireless Headphones
One of the most popular full-size headphones with active noise cancellation on the site.
For the average user who prefers popular music, this is a real find: excellent microphones, high-quality ANC, bass sound and long battery life.
Price: 4390 3534 rub.
Those same Bip in the most fashionable version with an IPS display and advanced electronics for tracking activities. Yes, it also lasts a month on a single charge.
Although the format of the device is closer to smartwatches, it is actually the closest competitor to the Mi Band. But many replaces the Apple Watch.
Price: 4490 2930 rub.
Also take a look at these suggestions:
1. 15 wild but very popular things from AliExpress
2. 15 best tools from AliExpress for home and car repairs
3. 15 most popular products from AliExpress for home and comfort
🤓 Do you want more? Subscribe to our Telegram.

To bookmarks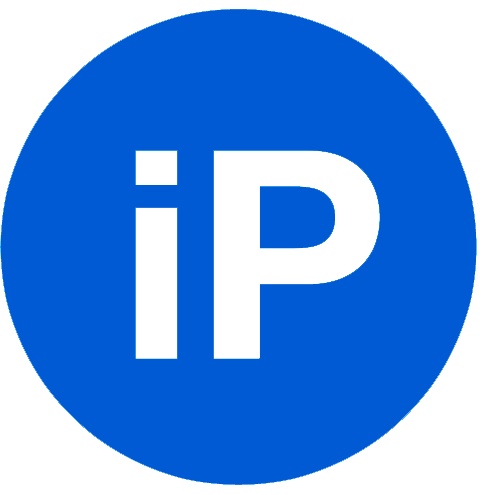 iPhones.ru
Must buy right now.


To

←


This is your annual reminder not to buy a Space Gray MacBook.

After

→


Apple to report fiscal third quarter on July 28