As a rule, I treat tablets as calmly as possible, since I consider this type of device to be niche: it is no longer a compact smartphone with decent parameters, but it is also not a computer. Therefore, it is quite difficult to come up with a use case in my case. However, it was Xiaomi Pad 5 that dragged on for a long time.
I think the whole point was that most of the tablets that I used were equipped with slow matrices. Here I mean the screen refresh rate. For a modern device, 60 Hz is about nothing. Especially when you have a 10-11-inch display in your hands and before your eyes. In Pad 5, the screen has a frequency of up to 120 Hz! As they usually write in advertising texts – the best immersive user experience.
In addition, the matrix has 10-bit color and HDR10. Watching high-quality video is a pleasure. And then there are 4 loud speakers.
In general, while I was at home, I used a PC, a laptop and a smartphone. As soon as I got to the dacha, Xiaomi Pad 5 seized the initiative, because it is inconvenient to turn on the computer, the laptop is always discharged, and it is convenient to make orders in stores from the phone, it is comfortable to search for information and play is not as convenient as on a large 11-inch tablet.
In addition, my daughter also saw through the chip with toys: it's one thing to beg a smartphone from her parents, and another thing is to grab a tablet and run to the second floor to shred evil dinosaurs.
Today, Xiaomi Pad 5 can be found from 20,000 rubles in various stores. Even Ozon offers to bring the Chinese version for 18,000 rubles.
Table of Contents
Specifications
Processor: Qualcomm Snapdragon 860 (7 nm), Octa-core (1×2.96 GHz Kryo 485 Gold & 3×2.42 GHz Kryo 485 Gold & 4×1.78 GHz Kryo 485 Silver), Adreno 640 graphics
Operating system: Android 11, MIUI 12.5 shell
Memory: 6 GB / 128/256 GB, no memory card slot
Screen: 11″ IPS LCD, 1600 x 2560 resolution, 16 x 10 aspect ratio, 274 ppi, 1 billion colors, 120Hz refresh rate, HDR10, Dolby Vision
Battery: Li-Po 8720 mAh, fast charging 33 W
Main camera: 13 MP, f/2.0, 4K video recording
Front camera: 8 MP, f/2.0, Full HD video recording
SIM card: No
Network and data transfer: Wi-Fi 5, Bluetooth 5.0, USB Type-C
Sensors: accelerometer, gyroscope, proximity, compass
Other: no mobile connection, no GPS, no NFC, no 3.5 mm jack
Sound: 4 dynamics
materials: aluminum and matte plastic
Dimensions: 254.7 x 166.3 x 6.9 mm, weight 511 g
cool design
Frankly, I was delighted with the appearance of the tablet. I always liked angular devices, in fact, that's why I had the Apple iPhone 4/5, later the SE and the iPhone 12. Although the latter had a completely non-ergonomic design of the side faces that stuck into the palm during prolonged use.
Despite the rounded corners of the Xiaomi Pad 5, the sides are completely flat. The body is made of metal and glass. Thus, the device has a strict and elegant appearance. I had a device in gray on my hands, but there is also a white tablet. Haven't seen it in person, but it looks great in pictures.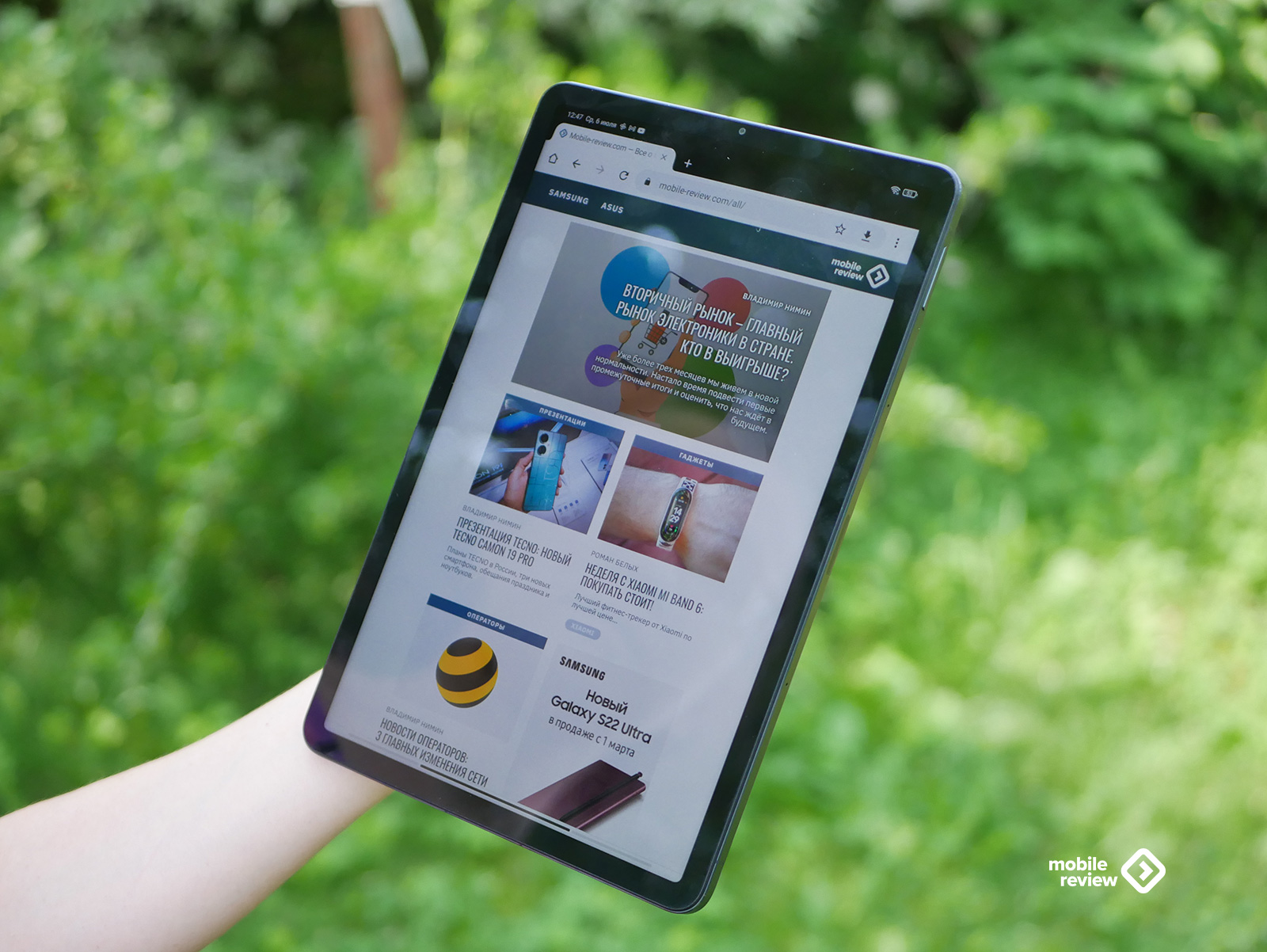 So, by the way, Pad 5 repeats the design of Mi 11 series smartphones, which I also liked.
As far as I understand, the back panel of the tablet is made of plastic. Feels like glass to the touch. While I was using the device, the lid did not get a single scratch – despite the fact that my daughter and friends dragged Pad 5 around the site, periodically leaving the device either on a bench, or on the steps of the house, or on the floor.
The only thing that bothered me was the fingerprints. There is no getting away from them. A couple of minutes with the gadget – and get ready for the big "wash". The paint, by the way, did not peel off after a couple of months of use.
In short, Xiaomi Pad 5 still looks like new out of the box.
I twist, I twist – I want to find. I usually have these thoughts in my head when looking for the Pad 5 power button. Since the case is painted black, the buttons are also dark and symmetrical, sometimes you don't understand the location of the power button on the first try.
Pride Pad 5 – screen matrix
Before you is a fairly large display with a diagonal of 11 inches. Of course, there are 12-, and 13-, and even 14-inch tablets, but this is already too much, as it seems to me. Look live at the same Galaxy Tab S8 Ultra. Almost like TV. However, he will definitely find his buyer.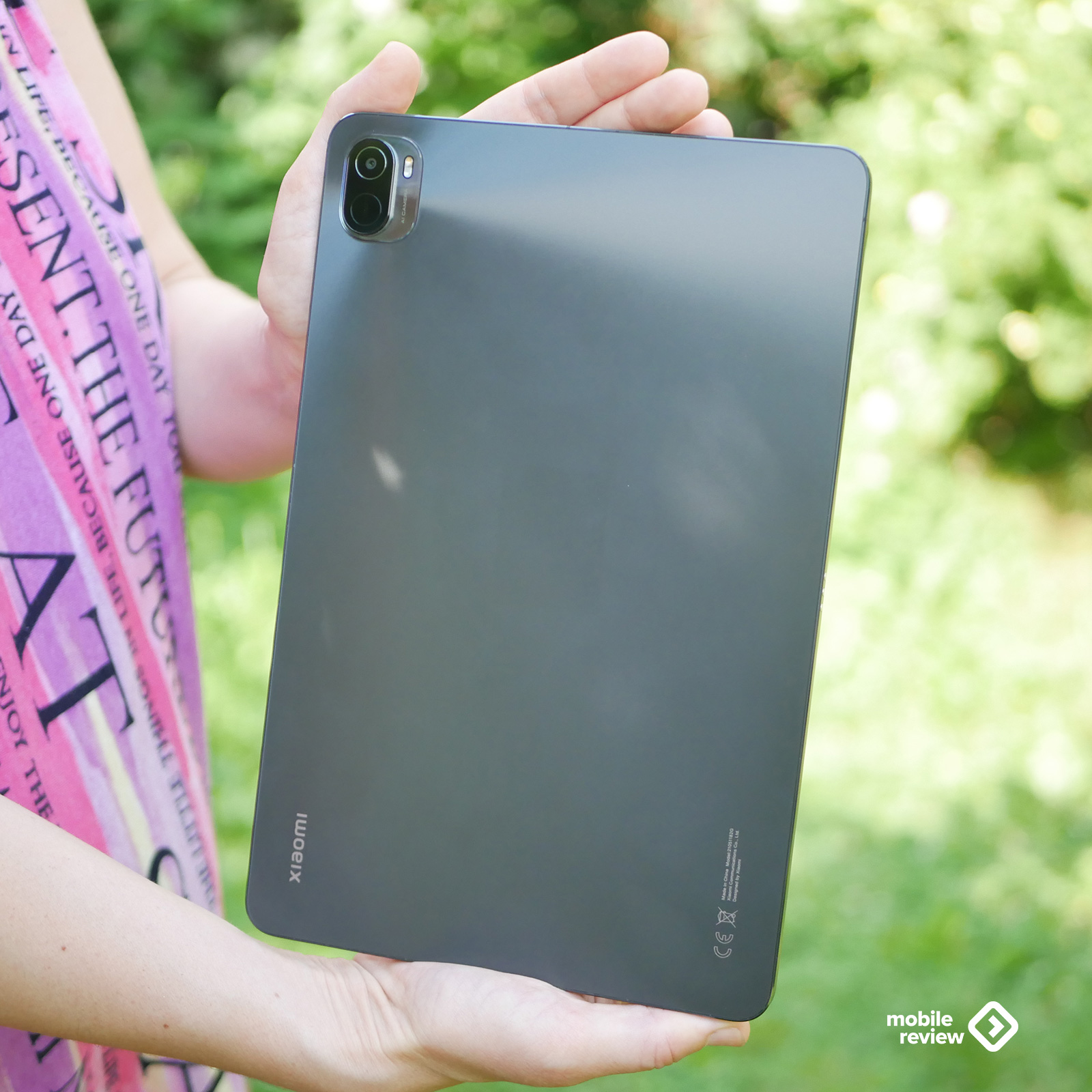 The matrix in Pad 5 is made using IPS technology. On the one hand, you get not the brightest, richest and most contrasting screen. And on the other hand, the absence of PWM, softer colors are more pleasing to the eye. The cost also plays a role here: making 11 inches 120 Hz AMOLED is more expensive than stuffing similar parameters into IPS.
Nevertheless, we recall the Lenovo Tab P11 with an OLED matrix for 16,000 rubles from Ali. True, there is a refresh rate of 60 Hz.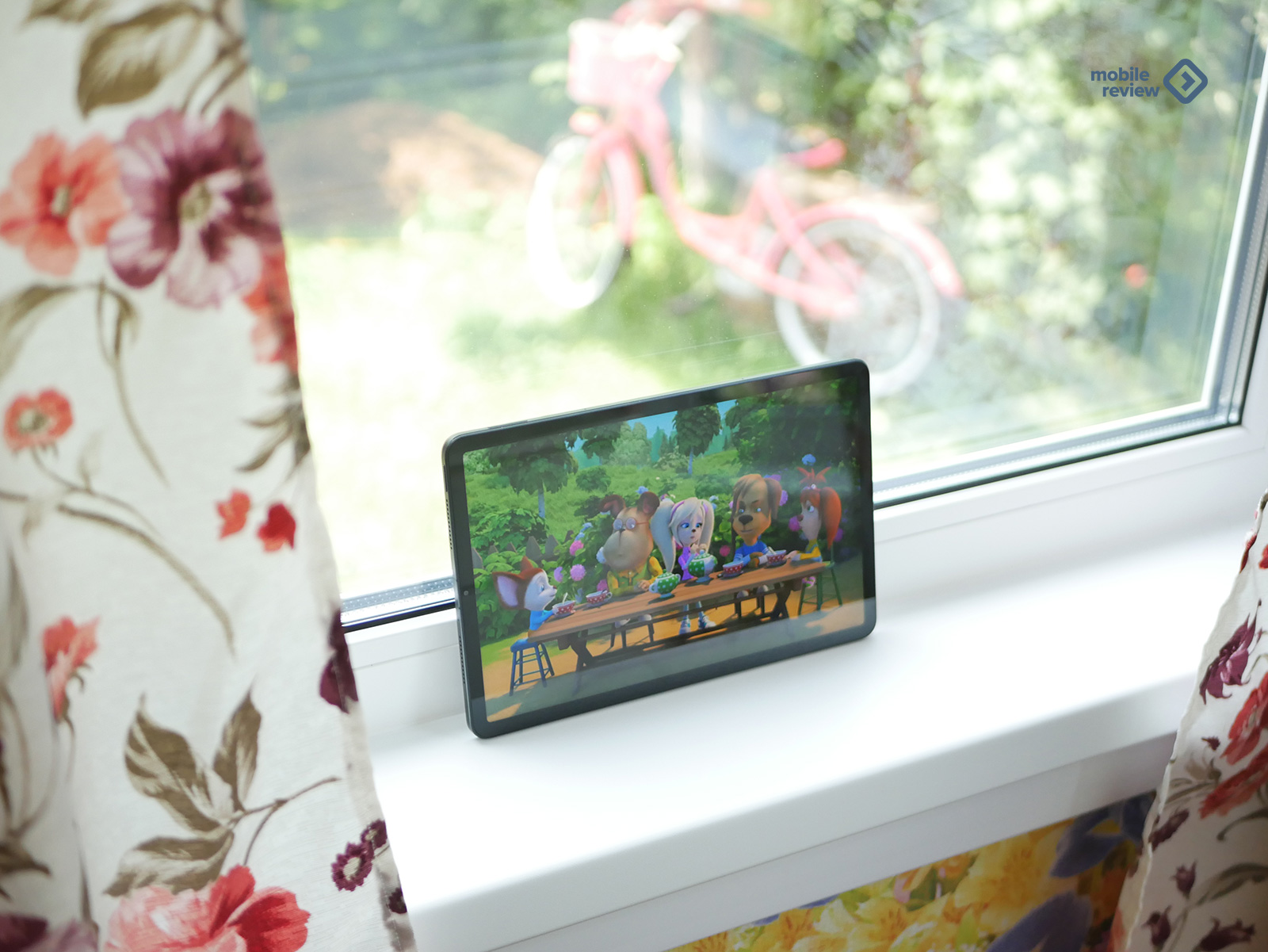 For a tablet, 120 Hz is an even more important parameter than on a smartphone. Still, the screen is larger, the difference in refresh rate is more noticeable.
In general, I had complete understanding with Xiaomi Pad 5 in this regard. No lags, shell brakes, everything is very fast and smooth.
The maximum brightness in normal mode is just over 500 cd/m2. Surprisingly, it coincided with the manufacturer's data. But there are questions about HDR. Formally, the device supports this technology and even selects HDR when watching YouTube videos. However, the peak brightness still remains at the same level of 500 cd/m2. Usually in HDR mode, the brightness increases by at least a third. Well, HDR on an IPS matrix is ​​u200bu200bnot the best solution.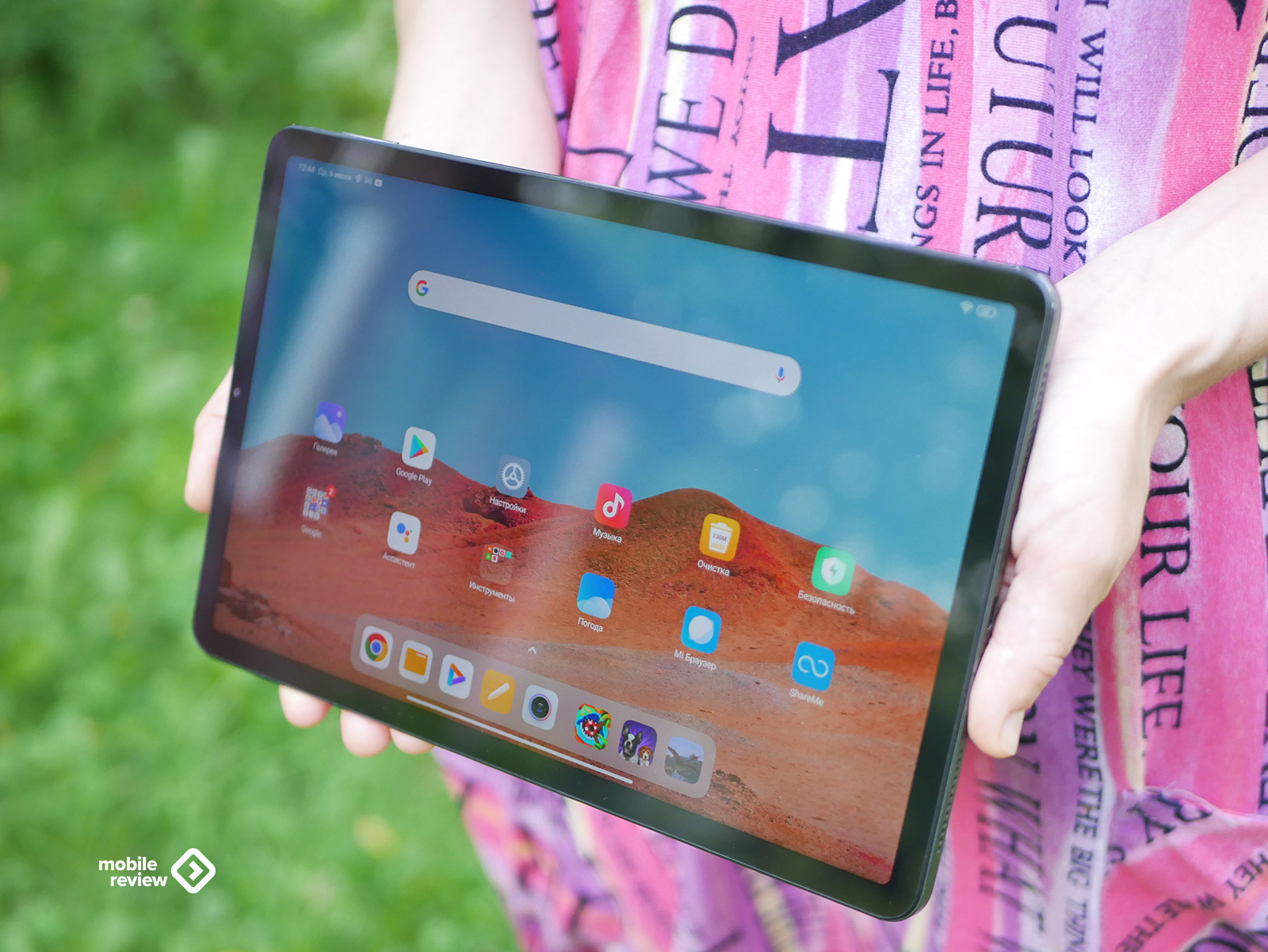 The readability of the Xiaomi Pad 5 screen is excellent under any operating conditions.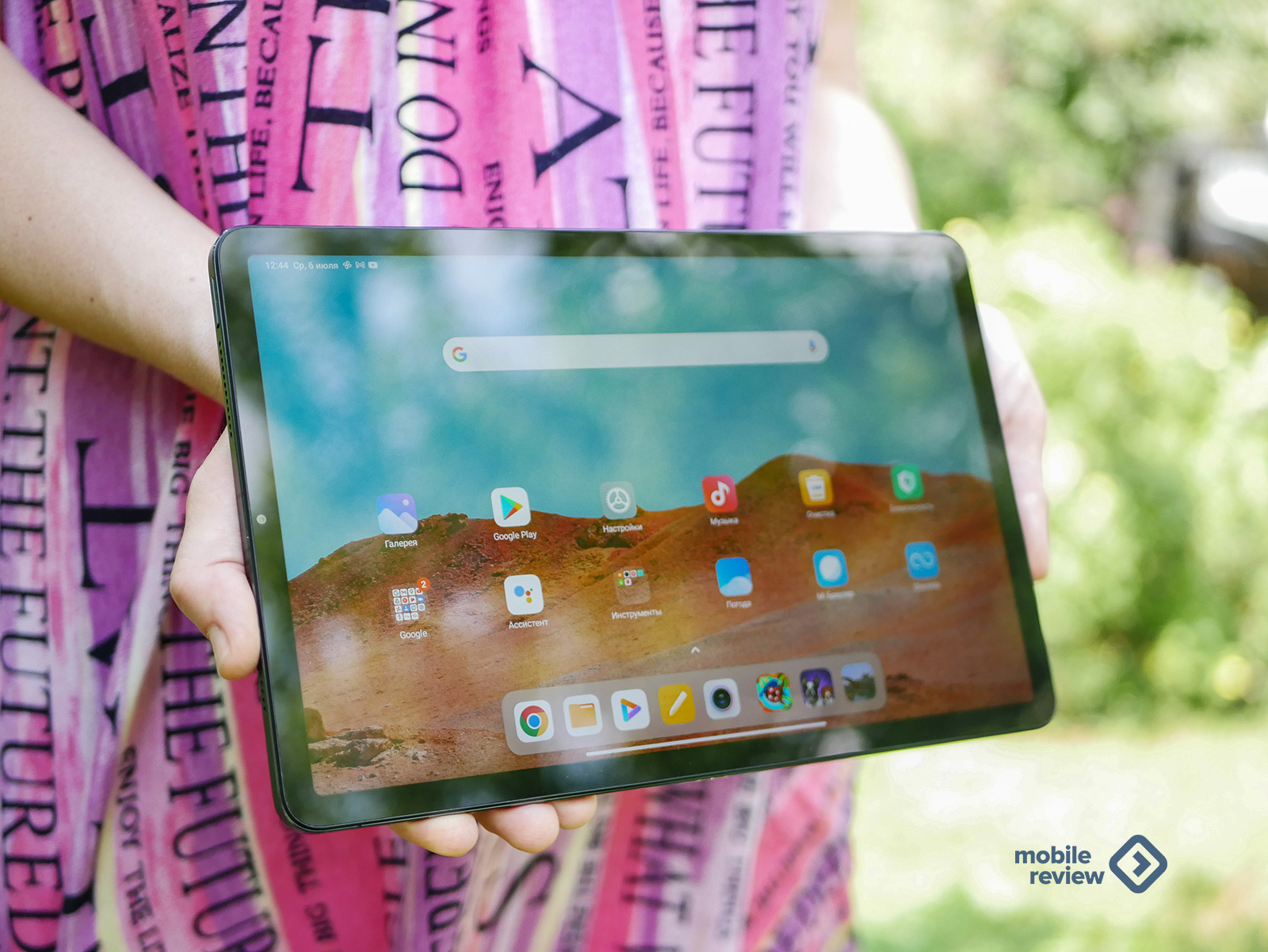 The aspect ratio of 16:10 is a good aspect. You can watch a movie almost without black bars, work in the browser, and play games comfortably.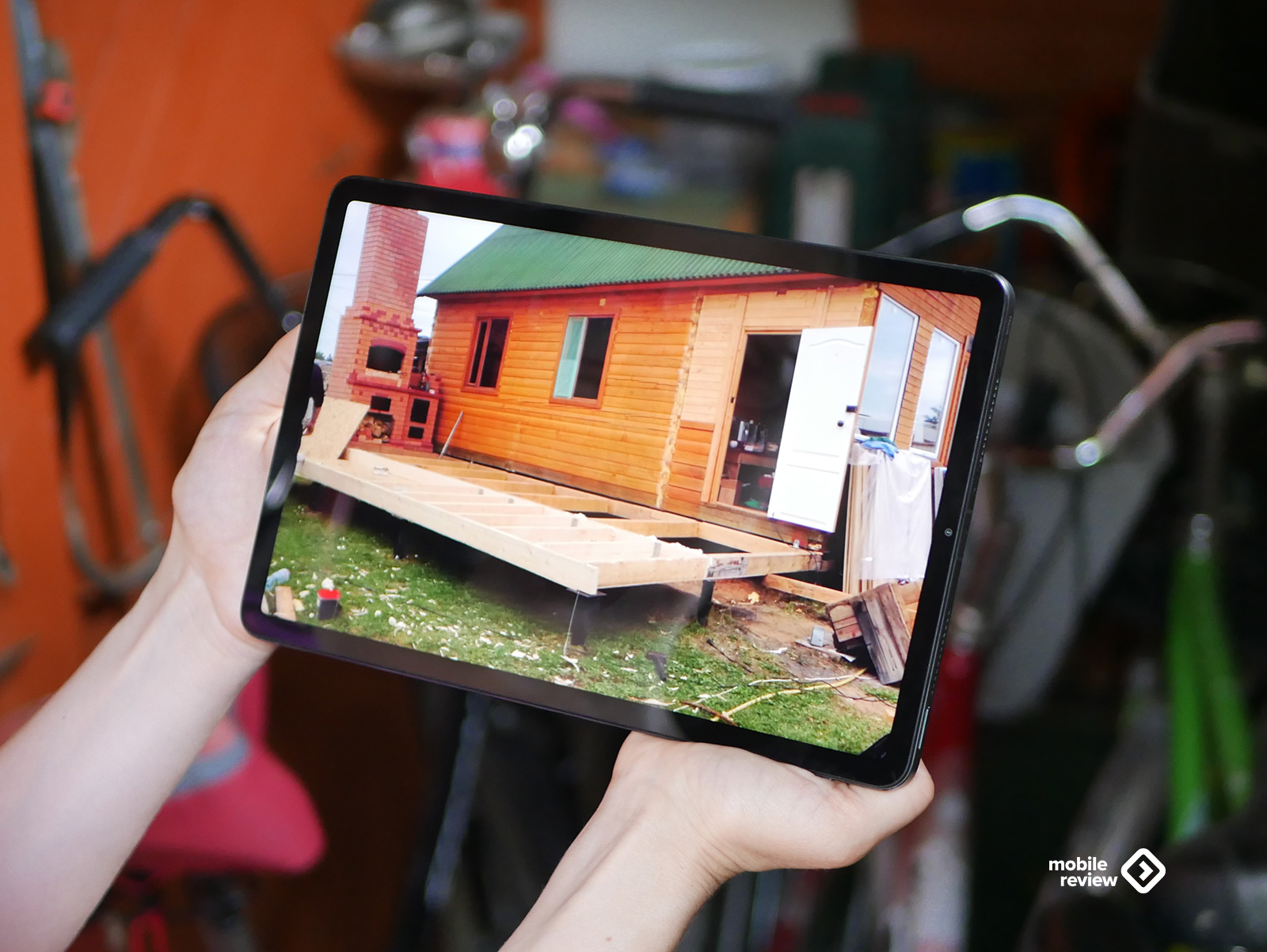 Total: I got great pleasure from interacting with the screen, mainly due to the presence of a high hertz matrix.
Working hours
It is worth noting that the frequency of 120 Hz was chosen from the very beginning of using the device. Therefore, all measurements were made at this frequency and automatic brightness.
Video device plays for 10 hours at maximum brightness. Games discharge the tablet like this: 1 hour – minus 20%. At the same time, the toys are heavy, almost all with powerful graphics.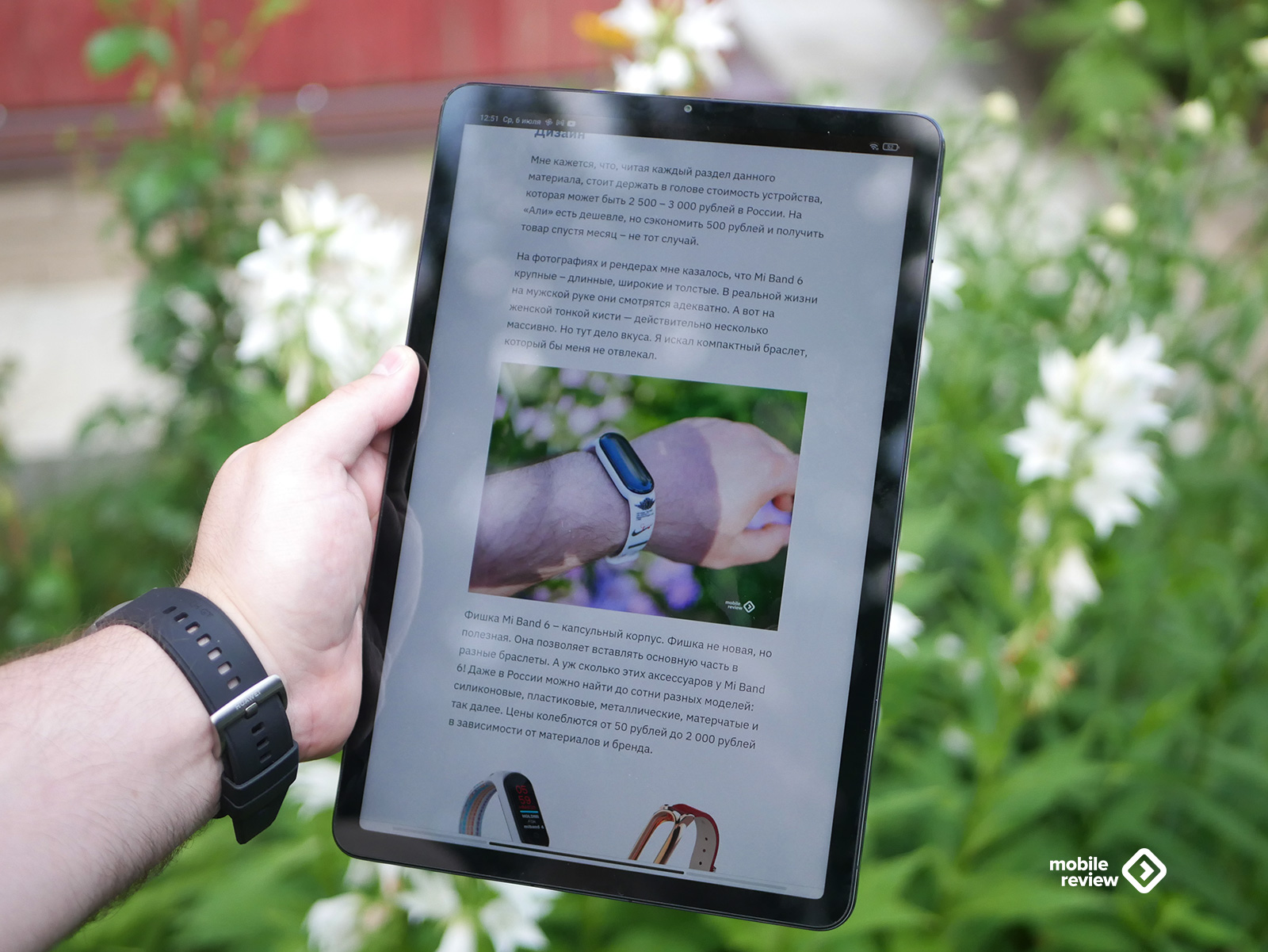 Since the scenario for using the Xiaomi Pad 5 tablet was chaotic (now I'm watching a movie, my daughter plays a little later, and then the device just lies all day), the device lasted for a week. And I did not disconnect the Pad 5 from the Wi-Fi network even at night.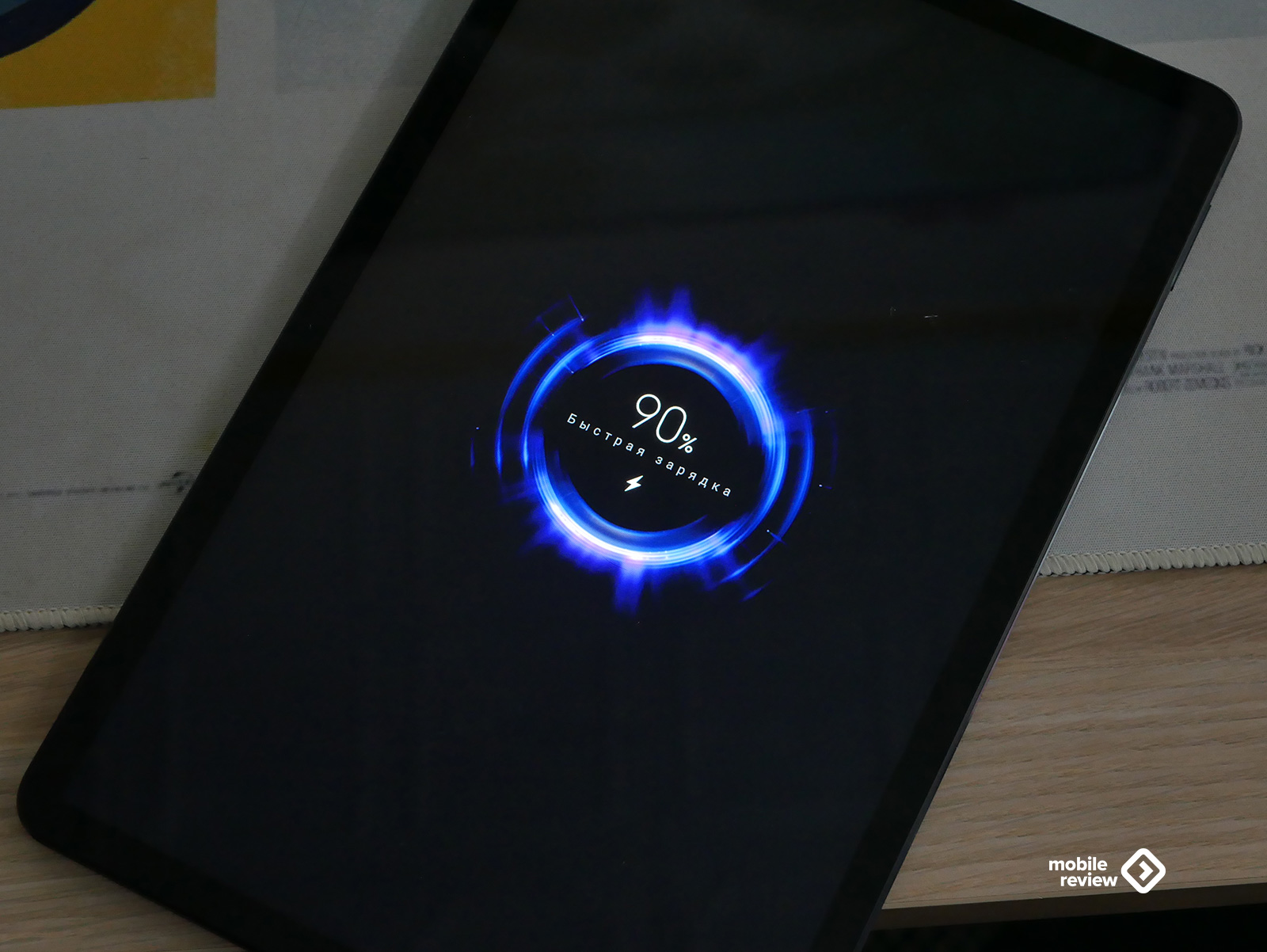 I charged the tablet from an Asus 30W power adapter and from Huawei at 66W. In this case, the Pad 5 defined them as "Fast Charge" and charged for about an hour and a half.
cameras
Despite the fact that I love taking pictures, I did not do this on the Xiaomi Pad 5 tablet. Everything is very simple: the device was intended purely for utilitarian use. And in terms of photo / video quality, it's still worse than shooting on a smartphone.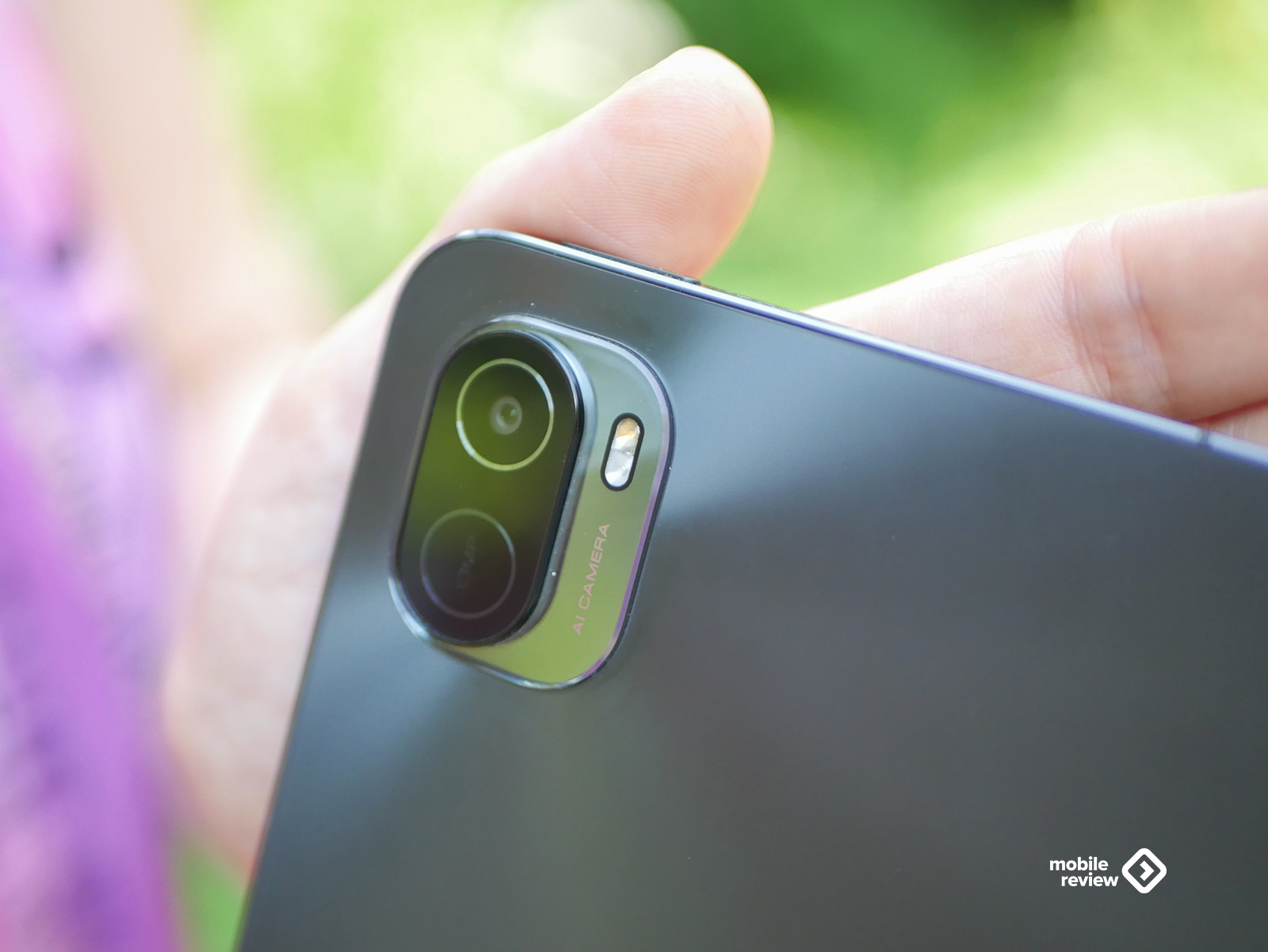 Daytime photos look good on the Pad 5. There is even an HDR mode. But when the lighting conditions deteriorate, the picture becomes soapy.
It is similar with the front camera: during the day it shoots very little, and in the evening the detail is greatly reduced.
The device can shoot video in 4K resolution at 30 fps. True, compression spoils the map – it periodically crumbles into squares. The video on the front camera is quite normal – FullHD.
In general, for Skype calls, WhatsApp will do. There is only one minus for a selfie: the camera is located on the left, so the picture will always be from the same angle. Unless you switch to vertical mode.
Unfortunately, there is no wide-angle optics. I would put it on the front module to capture a larger angle.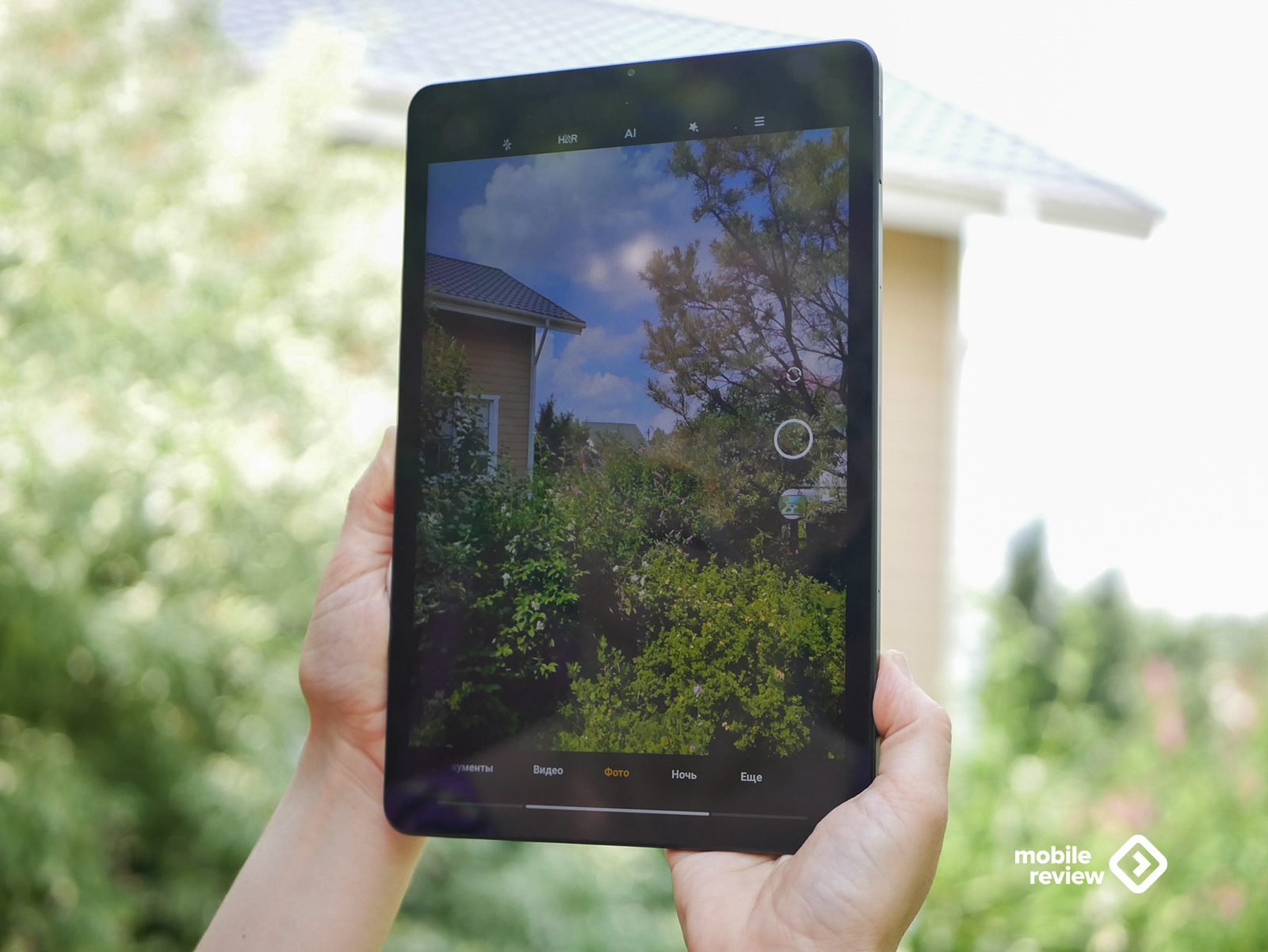 Examples of photos and videos:
Performance
The Xiaomi Pad 5 tablet has a fairly powerful Qualcomm Snapdragon 860 chipset. In fact, this is a new version of the Snapdragon 855 Plus. When I used devices based on this chip, I admitted that this modification works even more stably than the Snapdragon 855, in addition, it does not heat up so much and throttling.
In Pad 5, such a productive processor is used to pump the 120 Hz screen frequency. Well, for toys, of course.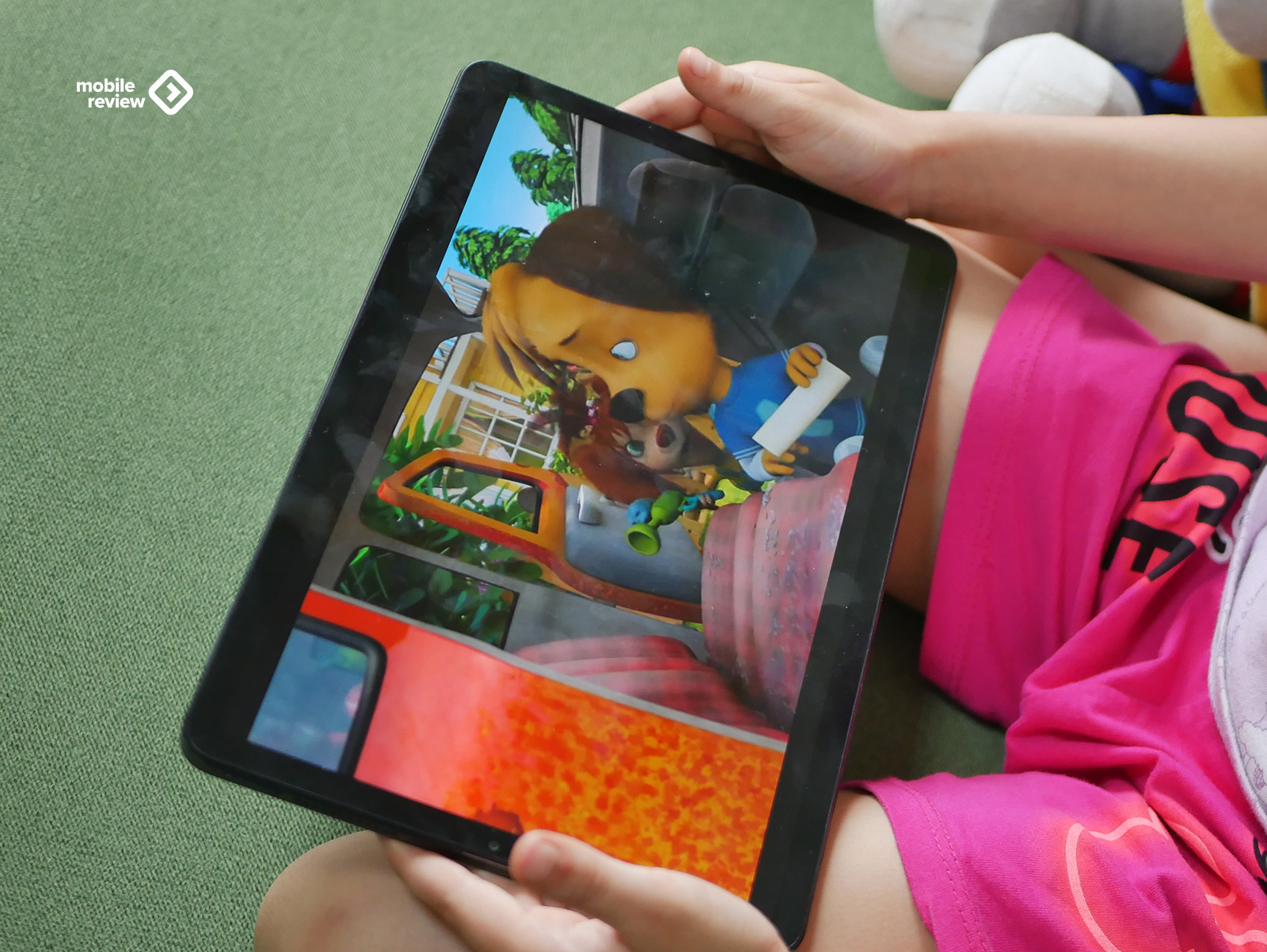 During the use of Xiaomi Pad 5 there were no glitches or brakes. Even somehow strange for MIUI.
The device easily digests 4K video from both memory and YouTube. There are no problems with games: everything goes at the highest possible frequencies. However, I had not too demanding games, mostly for the child. However, among them were heavy ones with 3D graphics: Quetzalcoatlus simulator and Wildcraft.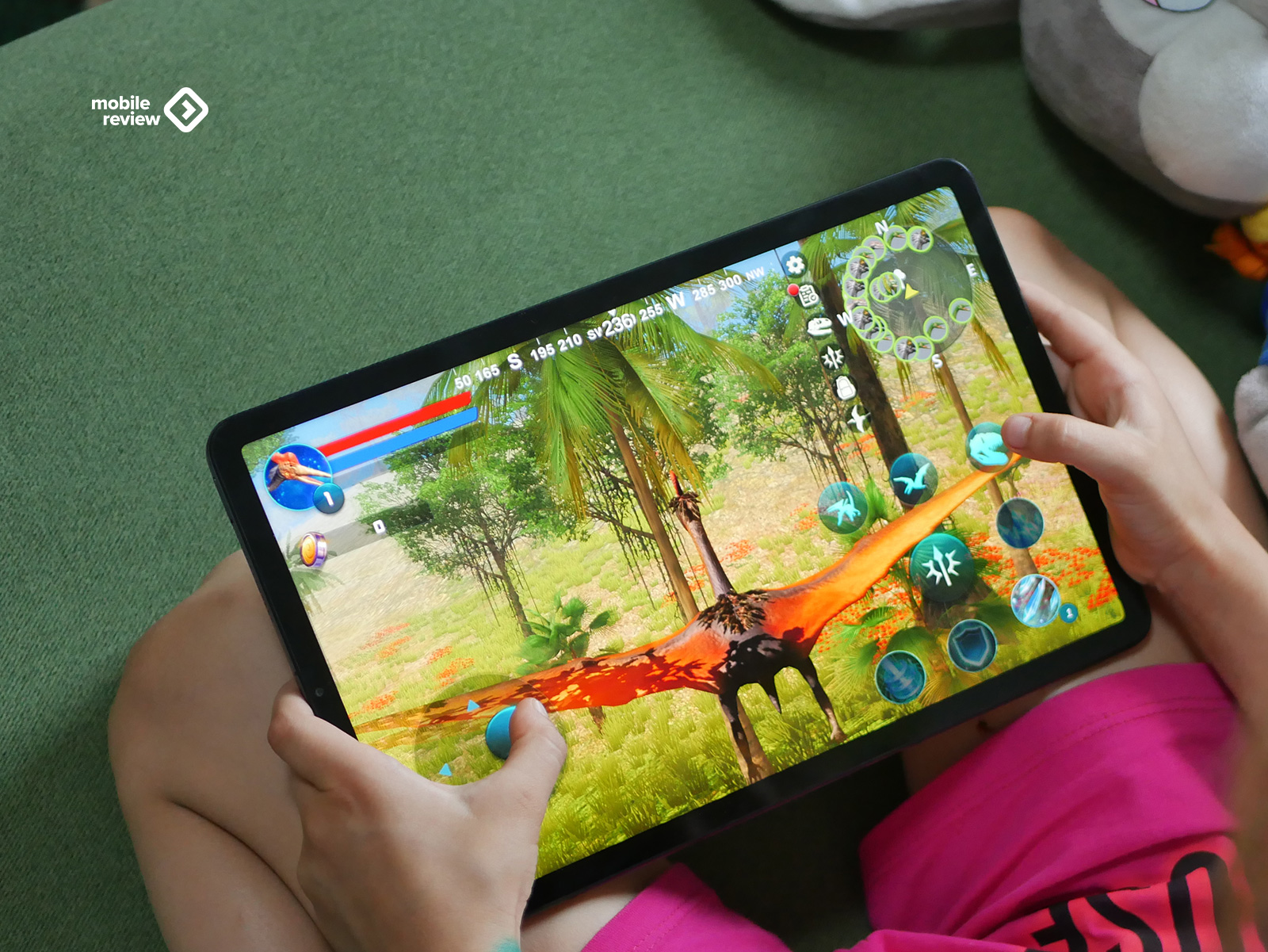 He himself played SEGA games on the AiOEmu emulator. No freezes or freezes. It is very convenient to play SEGA games on a large screen thanks to the presence of large control buttons.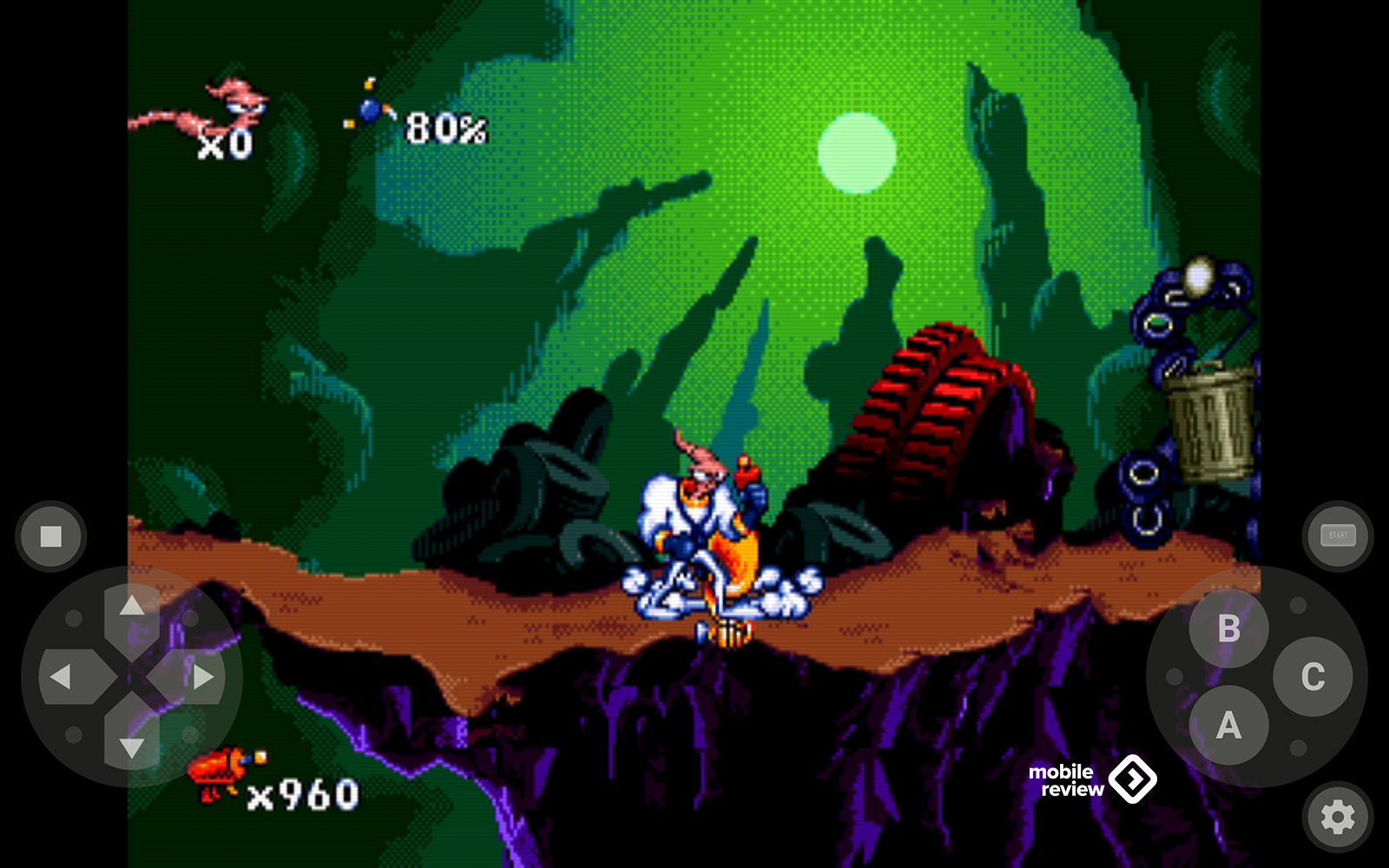 The memory in the device is fast – about 30,000 MB / s for RAM and 1000/300 MB / s for internal memory.
Impression
In my opinion, the Xiaomi Pad 5 tablet was a success in all respects: it looks great, it is built with high quality, nice materials, a simple design, a powerful chipset and, of course, a cool 120 Hz 11-inch screen.
The operating time is quite satisfactory, the cameras are normal for such a device. The speakers are loud, the sound is clear and deep.
As such, the tablet has no cons. Even if it's hard to pick on.
The Lenovo Tab P11 Pro tablet is interesting with an OLED screen matrix. True, it gives out 60 Hz, unlike Xiaomi. The processor in Lenovo, the Qualcomm Snapdragon 730, is outperformed by the Snapdragon 860 in Xiaomi.
The Tab P11 Pro tablet for 16,000 – 17,000 rubles from AliExpress is a great buy.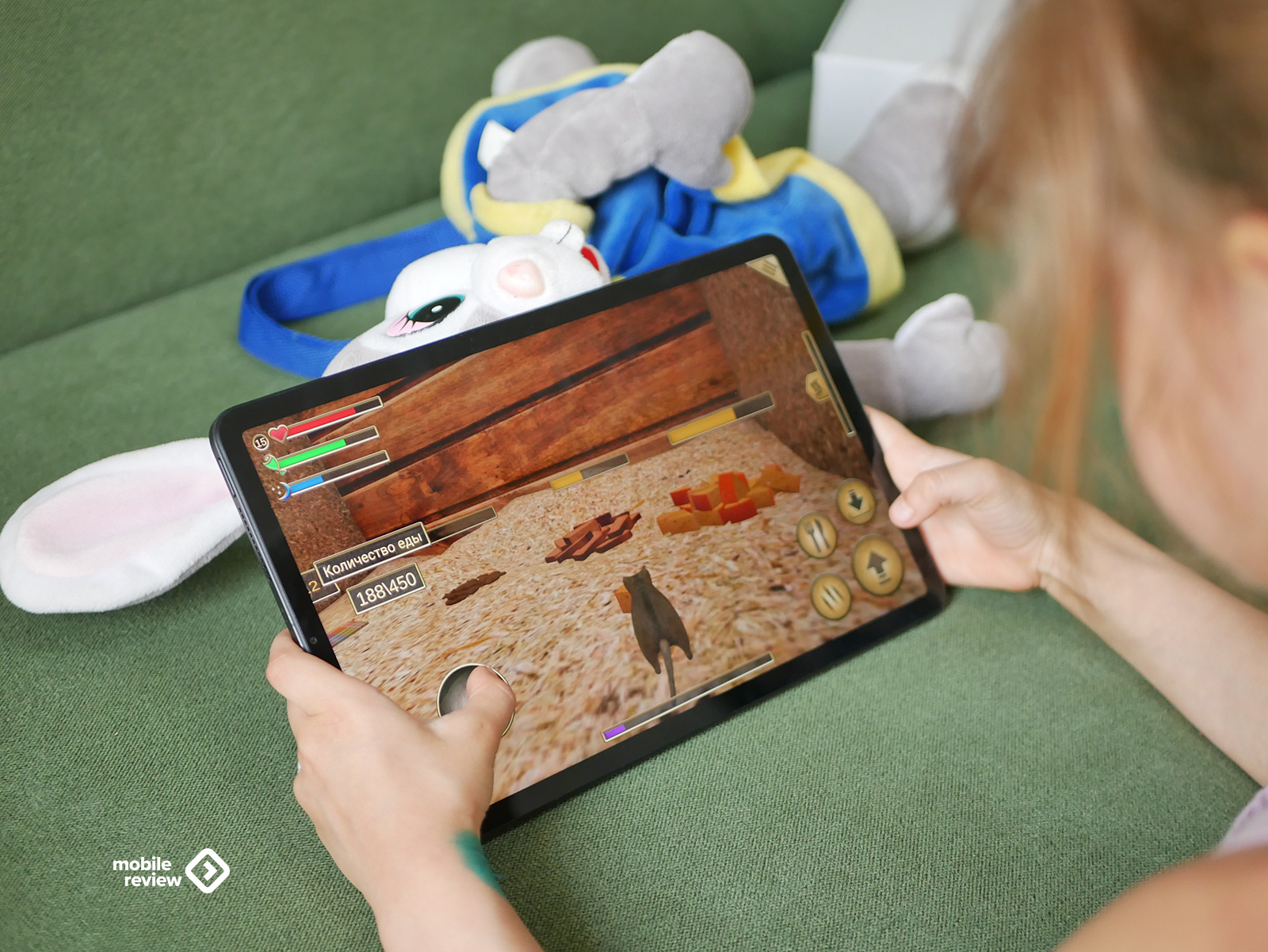 Let me remind you that Xiaomi Pad 5 can be found from about 18,500 rubles (for example, in Ozon with Chinese firmware and long delivery up to 2.5 months), or on AliExpress from 20,000 rubles (global version), or in the Russian Federation here and now plus or minus from 30,000 rubles.